Seven Day Spotlight – w/e 05/05/19
Welcome to this week's Seven Day Spotlight post. Another Bank Holiday weekend and the finale of Line of Duty series 5. Mother of God, now we're sucking diesel! Who else loves this guy and his fabulous one-liners?
I've also started watching Fleabag. Always late to the party I am, but after reading so many glowing tweets about it I thought I would give it a go. Love it!
Apart from that I've had my head down all week trying to fit in my blog tour reads and that elusive thing – 'one of my own books'. I managed it and sometimes I thrive on the pressure but at times it can be a bit much.
Oh, and in case you were wondering, we still have a Lego obsession in our house. We're currently making Benny's Spaceship from Lego Movie and our boy is loving playing the Lego games on the computer.
---
Here's what I posted on my blog this week:
Monday – nowt
Tuesday's post was a publication day push review for A Little Hotel in Cornwall by Laura Briggs.
On Wednesday I reviewed Stanley and Elsie by Nicola Upson.
Thursday was a three post day! I posted my review of The Doll Factory by Elizabeth Macneal, I re-shared my review of The House Across the Street by Lesley Pearse for paperback publication day, and I posted a guest post by Joanna Stephen-Ward, author of Searching for Sylvia, about where some of her ideas come from.
Friday's post was my review of The Teashop Girls by Elaine Everest.
And on Saturday I posted my review of The Forgotten Sister by Caroline Bond and helped with the cover reveal for Meet Me at Cockleberry Bay by Nicola May.
---
It's been a quiet week for books. Here's what I added to my TBR pile:
The Abandoned Daughter by Mary Wood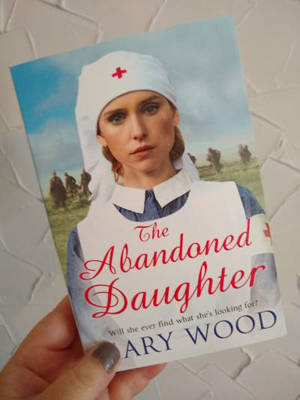 Will Ella ever find what she's looking for?

Voluntary nurse Ella is haunted by the soldiers' cries she hears on the battlefields of Dieppe. But that's not the only thing that haunts her. When her dear friend Jim breaks her trust, Ella is left bruised and heartbroken. Over the years, her friendships have been pulled apart at the seams by the effects of war. Now, more than ever, she feels so alone.

At a military hospital in France, Ella befriends Connie and Paddy. Slowly she begins to heal, and finds comfort in the arms of a French officer called Paulo – could he be her salvation?

With the end of the war on the horizon, surely things have to get better? Ella grew up not knowing her real family but a clue leads her in their direction. What did happen to Ella's parents, and why is she so desperate to find out?

The Abandoned Daughter by Mary Wood is the second book in The Girls Who Went To War series.
The Girl from the Corner Shop by Alrene Hughes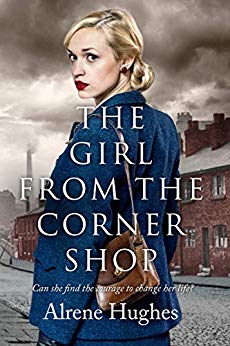 A heartbroken young widow joins the police force during World War Two in Manchester. Perfect for fans of Diney Costeloe and Dilly Court.

Widowed early in World War Two, heartbroken Helen Harrison is working in the family corner shop and, determined to rebuild her shattered life, decides to leave her domineering mother.

Her godmother, Pearl, offers her work in a fashion wholesalers. When the showroom is robbed, she meets DC Kershaw and he inspires her to join the Women's Auxiliary Police Corps. Helen throws herself into the work, dealing with evacuees, the destitute and vulnerable.

A series of tragic events makes Helen realise there's still something missing in her life and soon she will have to choose between two very different men vying for her heart.
When 11 year old Evan vanishes without trace, his parents are plunged into their worst nightmare. 
Especially as the police, under massive pressure, have no answers.

But months later Evan is unexpectedly found, frightened and refusing to speak. His loving family realise life will never be the same again.

DI Naylor knows that unless those who took Evan are caught, other children are in danger. And with Evan silent, she must race against time to find those responsible…
Someone Is Lying by Jenny Blackhurst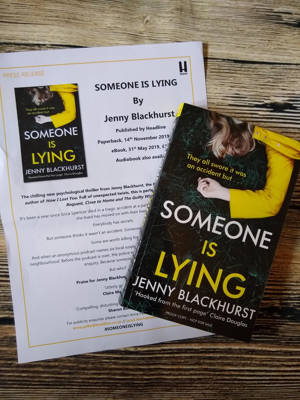 It's been a year since Erica Spencer died in a tragic accident at a party, and the community where she lived has moved on with their lives.
Everybody has secrets.
But someone thinks it wasn't an accident. Someone thinks it was murder.
Some are worth killing for.
And when an anonymous podcast names six local suspects, shockwaves ripple through the neighbourhood. Before the podcast is over, the police will be opening more than one murder enquiry. Because someone is lying…
But who?