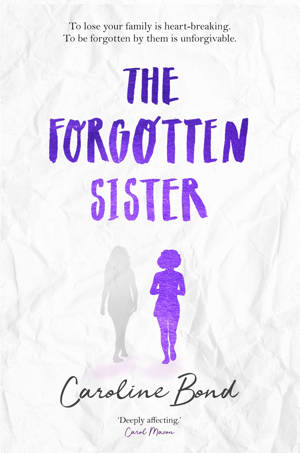 ShortBookandScribes #BookReview – The Forgotten Sister by Caroline Bond @Bond2Caroline @CorvusBooks #RandomThingsTours #Blogtour
I'm delighted to be reviewing The Forgotten Sister by Caroline Bond today as part of the blog tour. I loved this book. My thanks to Anne Cater from Random Things Tours for the place on the tour and Kirsty Doole from Corvus Books for sending me a proof copy of the book for review purposes.
---

To lose your family is heart-breaking.

To be forgotten by them is unforgiveable.

Cassie and Erin are sisters. They are close – in age, looks and personality – but there is one crucial difference: Cassie is adopted.

At seventeen, Cassie sets out to find her birth mother. She is hungry for the truth, but she discovers her adoption was far more complicated than even she could have imagined. In uncovering her birth identity Cassie learns that her adoptive parents have kept a terrible secret from her her whole life, a secret that now threatens to destroy everything she has ever held dear.

The Forgotten Sister is a heart-rending, profoundly moving novel about protecting the ones you love from the secrets that will hurt them most.
---
This is going to be such a hard book to review as the blurb doesn't tell even half of the story. Don't worry, I'm not going to spoil it for you as I think it's better if it's a journey of discovery for you just as it was for me.
The Forgotten Sister is the story of a family: Grace and Tom, and their children, Cassie and Erin. Cassie is adopted but has never felt like the odd one out in the family or that she didn't belong in the same way Erin did. But a few questions from a doctor make her realise that she would like to find out more about her birth mother. From the moment she makes this decision a fracture starts to form in her perfect family. I can imagine why and I think it's probably a common situation for adoptees and their families.
We learn about how Cassie's decision and her behaviour following it affect her parents and her sister. There's a nice twist to the tale which I didn't see coming at all and which I thought was really cleverly done. It put a slant on the expected story for me.
I liked the writing style very much, in particular the way the author lets us see something from one point of view and then next from another person's point of view. It portrayed well the family dynamics and the way that actions can be misinterpreted. It also brings up the nature/nurture debate and whether you are a product of your birth or your upbringing. The Forgotten Sister leads me to think it's the latter and this is a book that really made me think.
I enjoyed it immensely. It's a thoughtful read and a moving story of a family in crisis and how they deal with it. I read it very quickly and found it completely compelling. I'm so glad I read it.
---

---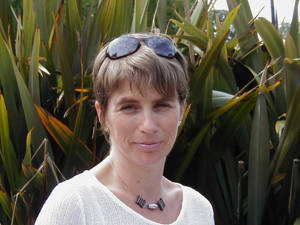 Caroline Bond was born in Scarborough and studied English at Oxford University before working as a market researcher for 25 years. She has an MA in Creative Writing from Leeds Trinity University, and lives in Leeds with her husband and three children. Her first novel, The Second Child, was published in 2018.