Seven Day Spotlight – w/e 03/06/18
Welcome to this week's Seven Day Spotlight. I have absolutely no idea where the last week has gone!
Here's what I posted on my blog:
On Monday, I posted my review of The Cafe at Seashell Cove by Karen Clarke. I really enjoyed this lovely story.
On Tuesday, I shared an extract from After the Sun by Katharine E. Smith and I also posted my review of Meet Me at the Museum by Anne Youngson.
Wednesday was the publication day push for A Garden in Cornwall by Laura Briggs and I had a guest post from Laura about what it was like to write a series of novellas.
On Thursday, I posted my review of the absolutely fantastic My Husband's Lies by Caroline England, along with an extract.
Friday's post was a review of Collecting Conversations by Sam Bunch, which is a fascinating look at 107 women's thoughts and answers to the author's questions.
And on Saturday, I shared my review of TH1RT3EN by Steve Cavanagh which is just a rollercoaster ride of a courtroom thriller.
---
Here's what's been added to my TBR pile this week:
I already had an e-copy of Summer of Secrets by Nikola Scott but I was delighted to receive a paper copy, especially as I'm quoted at the front from my review of My Mother's Secret.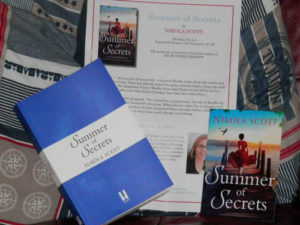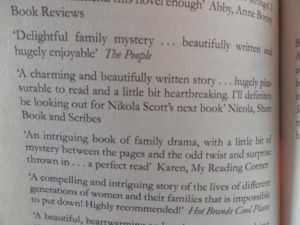 The Golden Child by Wendy James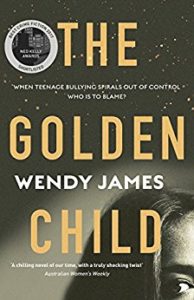 When teenage bullying spirals out of control who is to blame?

Blogger Lizzy's life is shiny, happy, normal. Two gorgeous children, a handsome husband, destiny under control. For her real-life alter-ego Beth, things are unravelling. Tensions simmer with her husband, mother-in-law, her own mother. Her daughters, once the objects of her existence, have moved into teenage-hood, their lives -­ at school, home and online – increasingly mysterious to her.

Then a fellow student is callously bullied and the finger of blame pointed at one of Beth's girls. As an innocent child lies suspended between life and death, two families are forced to question everything they believe about their children, and the answers are terrifying.

As unsettling as it is compelling, The Golden Child asks: how well can you know anyone in the digital age?
The Ocean Liner by Marius Gabriel
As war engulfs Europe, 1,500 passengers risk everything to find a brighter future.

Cousins Masha and Rachel Morgenstern board the luxury liner the SS Manhattan bound for New York, desperate to escape the concentration camps that claimed the rest of their family. America offers a safe haven, but to reach it they must survive a hazardous Atlantic crossing.

Among their fellow passengers fleeing the war, each with their own conflicts, secrets and surprises, are the composer Igor Stravinsky, making a new start after a decade of tragedy, and Rose Kennedy, determined to keep her four children from harm. Particularly worrying to Rose is her daughter Rosemary, a vivacious but troubled woman whose love for a Californian musician may derail her family's political ambitions. And then there's young Thomas, a Nazi with a secret…

But, under the waves, the Manhattan is being stalked by a German U-boat. Will any of those aboard the ocean liner ever achieve their dream of a new life in America?
The Light Between Us by Katie Khan (pre-order)
Isaac and Thea were once close, but they've grown apart.

Thea works tirelessly, convinced she can prove everyone around her wrong – convinced she can prove that time travel is possible. But when one of her attempts goes wrong, she finds herself picking up the phone and calling her old friend.

Isaac is in New York – it's the middle of the night, but when he sees who's calling him, he cannot ignore his phone. At Thea's request, he travels home, determined to help her in her hour of need.

But neither of them are prepared for what they will discover when he gets there.

The Light Between Us is a story of unrequited love and second chances. It begs the dangerous question that we all ask ourselves – what could have been?
The Things You Didn't See by Ruth Dugdall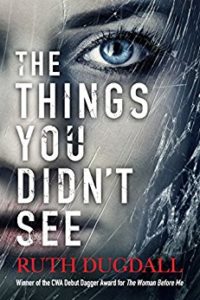 Her instincts are telling her something isn't right…

On a chilly morning in rural Suffolk, Cassandra Hawke is woken by a gunshot. Her mother is clinging on to her life, the weapon still lying nearby. Everyone thinks it's attempted suicide—but none of it makes any sense to Cass. She's certain there's more to it than meets the eye.

With her husband and father telling her she's paranoid, Cass finds an unlikely ally in student paramedic Holly. Like Cass, she believes something is wrong, and together they try to uncover the truth. But is there more to Holly's interest than she's letting on?

With her family and loved ones at risk, Cass must ask herself: is she ready to hear the truth, and can she deal with the consequences?
Should You Ask by Marianne Kavanagh
'I've come about the bodies. I know who they are.'

Mary is eighty-six years old, and she's tired of being quiet.

She has a story to tell, and she's only going to tell it once, so she won't be rushed.

Especially as it's not just a story, it's a confession.

Because Mary has a dark secret, buried decades before. And while William, the nice young constable, might think she just wants someone to talk to, everything she says forces him to confront his own difficult past.

A unique and poignant novel about passion, regret and heartbreak, set during one of the most tumultuous periods of modern British history.
The stunning first instalment in The Breckton Novels, To Catch a Dream by Mary Wood tells the tragic tale of Bridie O'Hara, as she struggles to overcome her misfortune.

Can she follow her dreams when she has lost everything?

Young Bridie O'Hara is torn away from her native Ireland by her father – a freedom fighter, turned traitor – when he has to flee the wrath of the republicans. Violated by those who should protect her and betrayed by her dashing gypsy lover Seamus Finney, she struggles to find her way in Victorian England.

Will Hadler is a kind, hard-working miner, whose love for Bridie knows no bounds. He rescues her from a life on the streets and offers her the chance of happiness, but the demons inside her never give her peace. When Will takes Bridie to Breckton in Yorkshire, she meets and befriends the young Issy. A strong young woman, she triumphs over adversity, but her quest to save Bridie, and Bridie's daughter Bridget from the consequences of her mother's actions, proves a step too far.
The Scent of You by Maggie Alderson
Perfume blogger Polly is in crisis. Will her husband's absence break her … or make her? A novel of perfumes, exploring life, love, loss and forgiveness – Maggie Alderson's new bestseller.

Are you still married if you haven't seen your husband for months?

Polly's life is great. Her children are away at uni, her glamorous mother – still modelling at eighty-five – is happily settled in a retirement village, and her perfume blog is taking off. Then her husband announces he needs some space and promptly vanishes.

As Polly grapples with her bewildering situation, she clings to a few new friends to keep her going – Shirlee, the loudmouthed yoga student; Guy, the mysterious, infuriating and hugely talented perfumer; and Edward, an old flame from university.

And while she distracts herself with the heady world of luxury perfume, Polly knows she can't keep reality at bay forever. Eventually she is forced to confront some difficult truths: about her husband, herself and who she really wants to be.
I Found My Tribe by Ruth Fitzmaurice
Ruth's tribe are her lively children and her filmmaker husband, Simon, who has Motor Neurone Disease and can only communicate with his eyes. Ruth's other 'tribe' are the friends who gather at the cove in Greystones, Co. Wicklow, and regularly throw themselves into the freezing cold water, just for kicks.

'The Tragic Wives' Swimming Club', as they jokingly call themselves, meet to cope with the extreme challenges life puts in their way, not to mention the monster waves rolling over the horizon.

An invocation to all of us to love as hard as we can, and live even harder, I Found My Tribe is an urgent and uplifting letter to a husband, family, friends, the natural world and the brightness of life.
The Memories of Us by Vanessa Carnevale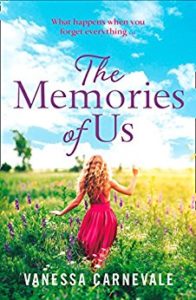 One moment can change your life

When Gracie Ashcroft wakes after a crash with severe amnesia, she must choose whether to live a life through other people's memories or to start a new life all her own.

Discovering her late mother left her an old flower farm, Gracie leaves her fiancé, best friend and the home full of forgotten memories behind, hoping to learn who she is now.

Torn between wishing she could remember and afraid of losing what she now has, Gracie starts to wonder: if you had your time over, would you live the same life twice?

The feel-good and sweeping love story that fans of Harriet Evans, Lucy Dillon and Ruth Hogan will love
Italy, 1958: Rachael is a young widow with a small child. After a lifetime of running for survival, of not knowing who to trust and where to call home, she finds herself in a place of safety. On a sun-drenched Italian island for one carefree summer the troubles of her past fade away and she falls in love. But will Rachael's new-found happiness bring her further heartache?

England, 2017: Sophie has a handsome husband, a gorgeous house in the English countryside and a successful career as an anthropologist. But the one thing she longs for is a baby of her own. As she struggles to conceive, cracks begin to appear in her marriage. So Sophie throws herself into her work and tries to seek comfort in childhood memories of her beloved grandmother Rachael.

One afternoon, Sophie finds a forgotten letter and an exquisite silk bracelet hidden in Rachael's old writing desk. Intrigued, she begins to unravel the extraordinary story of her grandmother's past – and a secret that has the power to change everything…

The Photograph is an utterly beautiful and compelling story of love, loss and a family secret spanning generations.
The Reading Party by Fenella Gentleman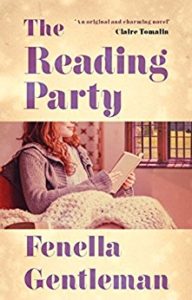 "It is the seventies and the colleges of Oxford are finally opening their doors to women. Sarah Addleshaw, young, spirited and keen to prove her worth, begins term as the first female academic at her college. She is in fact, her college s only female Fellow . Impulsive love affairs with people, places and the ideas in her head beset Sarah throughout her first exhilarating year as a don, but it is the Reading Party, that has the most dramatic impact. Asked to accompany the first mixed group of students on the annual college trip to Cornwall, Sarah finds herself illicitly drawn to one of them, the suave American Tyler. Torn between professional integrity and personal feelings she faces her biggest challenge to date. "
What do you think to these books? Do you fancy reading any of them?