#PublicationDay push #GuestPost by Laura Briggs, Author of A Garden in Cornwall @PaperDollWrites @rararesources #giveaway
Welcome to my post for the publication day push for A Garden in Cornwall by Laura Briggs. Congratulations, Laura! I would have loved to read this novella, and I did contemplate it, but it's book 12 in a series and I have book 1 so I thought I would prefer to start at the beginning. This book sounds just as charming as the previous ones though, and I'm pleased to have Laura as my guest today, talking about what it's been like to write a series of novellas. I also have a fab giveaway further down this post to win an e-copy of the book.
I'd like to thank Laura for the guest post and Rachel Gilbey from Rachel's Random Resources for the place on the tour.
---
A Garden in Cornwall (A Wedding in Cornwall Book 12)

With their lives exactly what they've always dreamed, Matt and Julianne await the arrival of the third member of their family — but their happiness is threatened when their landlady Mathilda announces her intention to sell their beloved Rosemoor Cottage for an impossible value. Devastated, Julianne struggles to accept the cold reality of her and Matt making their home elsewhere.

Matt's life has taken a new turn as he finally puts aside his academic work to pursue his gardening hobby as a career:  his first new job as a landscape designer involves neglected Penwill Hall's 'lost' garden — one with a truly romantic Cornish past. But the task of restoring its legendary beauty from nearly seventy years ago proves difficult among the ruins lost in weeds and wilderness.

With notions of secret gardens and wartime stories echoing in her thoughts, Julianne is determined to help Matt and the estate's new owner after the discovery of a hidden mural in the hall itself, depicting a breathtaking garden that may well be the lost one. Her efforts to uncover the past lead her to a curmudgeonly local gardener who just may hold the knowledge that would restore the 'lost garden' to its former glory. Will Julianne's quest help her find a way to deal with losing the home she loves?

Hellos and farewells abound as Dinah returns to lend a helping hand at Cliffs House and Julianne relives her favourite memories of her and Matt's beloved cottage in Book Twelve — the final instalment in the bestselling series A WEDDING IN CORNWALL.
---
I would like to say thanks so much to Nicola for inviting me to talk about what it has been like writing my series A Wedding in Cornwall.
When I first penned the romantic novella A Wedding in Cornwall in 2016, I never imagined it would change my writing career the way it did.
At the time, it was just meant to be a fun and escapist read about an American event planner who lands her dream job at a Cornish manor house—and meets a handsome gardener with Ross Poldark-esque looks, as luck would have it. With no clear expectations for its success, I planned a Christmas-themed sequel and hoped that readers would love the fictitious version of Cornwall I had painted as much as I did. I just wasn't prepared for how much they would love it, or how many adventures I would find myself creating for my heroine Julianne and her charming love interest Matt.
Because it could easily have been just a trilogy, with A Cottage in Cornwall tying up so many loose ends for the main characters' romance. But I found there were more stories to tell beyond the will-they-or-won't-they phase of their relationship, and so book four introduced a whole new phase in Julianne's life—and a new assistant in the form of Kitty, a somewhat prickly but mostly misunderstood personality. Kitty proved so popular with readers that she earned her own first person narrative sections alongside Julianne's in book five, A Bake Off in Cornwall (a novella which owes quite a lot of its inspiration to my fondness for The Great British Bake Off!).
When it came to book six, A Castle in Cornwall, I knew I had reached a crossroads in Julianne's world. I could let this be her last Cornish experience and bid a fond farewell to the fictional village and its colorful inhabitants. Or—and this was a choice not without certain risks—I could let the series continue but take it in a slightly new direction, with different types of adventures and a few new faces to keep things from growing too predictable. I chose the latter route and am glad to say it was the right one. Readers have continued to welcome each new installment with enthusiasm and some even felt it grew better with each book.
Now, with the twelfth and final installment ready to be published, it is fun to look back on Julianne's journey and see how far she's come from the naive newcomer and eternal optimist in the first novel. So many things have changed about the series from book to book, but readers will find much that is familiar in the pages of this last novella, with the return of at least one long absent character and more than a few memories to relive as the story draws to a close.
And even though this is the last novella for A Wedding in Cornwall, I hope that readers will help me celebrate its special two year anniversary this autumn. I plan to include a few surprises for fans of the series with details coming soon via my special email notification. Anyone wishing to sign up for this and other news about my books can do so at the official series website here:
https://weddingincornwall.blogspot.com/p/sign-up-for-notifications.html
Thanks so much, Laura. I can't quite believe you have written 12 novellas in 2 years!
---

Win an e-copy of A Garden In Cornwall (Open Internationally)
*Terms and Conditions –Worldwide entries welcome. Please enter using the Rafflecopter box below. The winner will be selected at random via Rafflecopter from all valid entries and will be notified by Twitter and/or email. If no response is received within 7 days then I reserve the right to select an alternative winner. Open to all entrants aged 18 or over. Any personal data given as part of the competition entry is used for this purpose only and will not be shared with third parties, with the exception of the winners' information. This will passed to the giveaway organiser and used only for fulfilment of the prize, after which time I will delete the data. I am not responsible for despatch or delivery of the prize.
a Rafflecopter giveaway

---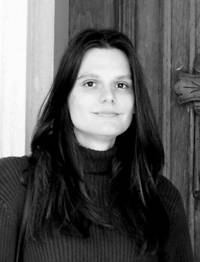 Laura Briggs is the author of several lighthearted romance novels and novellas, including the bestselling Amazon UK series A Wedding in Cornwall. She has a fondness for vintage-style dresses (especially ones with polka dots), and reads everything from Jane Austen to modern day mysteries. When she's not writing, she enjoys spending time with family, caring for her pets, going to movies and plays, and trying new restaurants.