#bookreview – Meet Me at the Museum by Anne Youngson
Thank you to the publishers for providing me with a copy of this book, via Netgalley.

Sometimes it takes a stranger to really know who you are

When Tina Hopgood writes a letter of regret to a man she has never met, she doesn't expect a reply.

When Anders Larsen, a lonely museum curator, answers it, nor does he.

They're both searching for something, they just don't know it yet.

Anders has lost his wife, along with his hopes and dreams for the future. Tina is trapped in a marriage she doesn't remember choosing.

Slowly their correspondence blossoms as they bare their souls to each other with stories of joy, anguish and discovery. But then Tina's letters suddenly cease, and Anders is thrown into despair.

Can their unexpected friendship survive?
You can buy the book in ebook and hardback now.
---
Meet Me at the Museum is made up entirely of letters between Tina Hopgood in East Anglia and Anders Larson in Denmark. Tina, in a moment of sadness, writes to Professor Glob at the Silkeborg Museum but the reply that comes back is from Anders – Professor Glob had passed away some years earlier. This is the start of a touching correspondence between the pair, starting with polite conversation and ending in sharing their inner thoughts and feelings.
I was so eager to read this book. It seems to be one of the big books of the summer and I loved the idea of the epistolary nature of it. Unfortunately, I was left a bit disappointed. I think the style just didn't work for me and the letters felt a bit stilted, even when what the pair were sharing became deeper. I think I would have preferred a mixture of letters and story. However, I'm quite happy to note that I am in the minority with my views and that the vast majority of readers are loving it.
It's a quiet book, a beautifully written book and ultimately quite uplifting. It would be fair to say I enjoyed parts of it, for instance, I liked some of the examination of feelings that came out of the outpouring of emotions and yet, it's really not a book that I found particularly moving and I feel like I should have done.
Overall, I'm sorry to say it's not a book for me, but if you enjoy an understated read which will move you in places and interest you in others, and you enjoy the epistolary style, then it's probably one for you.
---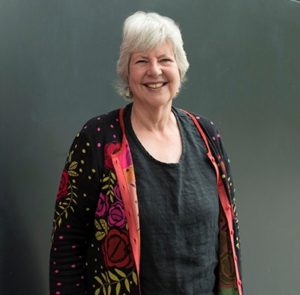 Anne Youngson worked for many years in senior management in the car industry before embarking on a creative career as a writer. She has supported many charities in governance roles, including Chair of the Writers in Prison Network, which provided residencies in prisons for writers. She lives in Oxfordshire and is married with two children and three grandchildren to date. Meet Me at the Museum is her debut novel, which is due to be published around the world.