Seven Day Spotlight – f/e 06/01/19
Welcome to this week's Seven Day Spotlight post. Actually it's a post to cover the last fortnight – with it being Christmas I haven't posted as much. Alas, that doesn't apply to my book acquisitions which haven't slowed down. Bothered, not bothered!

So, here's what I posted over the last two weeks:
I sneaked in a last minute festive read in Christmas at Liberty's by Fiona Ford.
I finally got around to reading Kate Morton's The Clockmaker's Daughter.
I posted a guest post by West Camel, author of Attend, entitled Pens, Pads and PCs.
I shared my Very Special Reads of 2018.
And The Ones That Got Away and The Ones I'm Looking Forward To.
I reviewed The Foyles Bookshop Girls by Elaine Roberts.
And shared an extract from The Girl From the Mill by Chrissie Walsh.
Finally, I reviewed Only a Mother by Elisabeth Carpenter.
---
These are the books that have come my way in the last two weeks.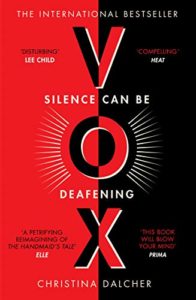 Silence can be deafening.

Jean McClellan spends her time in almost complete silence, limited to just one hundred words a day. Any more, and a thousand volts of electricity will course through her veins.

Now the new government is in power, everything has changed. But only if you're a woman.

Almost overnight, bank accounts are frozen, passports are taken away and seventy million women lose their jobs. Even more terrifyingly, young girls are no longer taught to read or write.

For herself, her daughter, and for every woman silenced, Jean will reclaim her voice. This is only the beginning…

[100 WORD LIMIT REACHED]
The Day We Met by Roxie Cooper (it came with tissues – I think it's a weepy!)
Stephanie and Jamie are meant to be. The problem is they're both with other people…

Stephanie doesn't believe in fate, true love or living happily ever after. She's content enough being engaged to Matt. But then she meets Jamie, who understands her more than anyone else ever has.

Jamie is happily married to his childhood sweetheart Helen and believes in everything Stephanie doesn't. So why does he have such a strong connection with Stephanie?

When Stephanie and Jamie meet one fateful weekend in 2006 it will change everything…

Ten years. Two people. One epic love story.
Magda lives alone in her a huge house by the sea. A former scientist with a bad temper and a good dose of old fashioned British pride, she does not need help from anyone – despite her derelict house and her body's many betrayals. With her sharp tongue, she gets through carers at a rate of knots.

Until Susheela arrives.

And Susheela, it turns out, is in even more trouble than Magda. Still reeling from the recent death of her mum and trying to prop up her heartbroken dad, she finds herself falling for Ewan, a beautiful, fragile young man recovering from the brutal experience of war.

The two women – seemingly separated by class, culture and time – strike up an unlikely and sometimes uneasy friendship. Magda's no-nonsense approach to life turns out to be an unexpected source of strength for Susheela; and Susheela's Bengali heritage brings back memories of Magda's childhood in colonial India, a time filled with servants and privilege, and terrible secrets.

Those memories slowly bring back to life the tragic figure of Magda's mother, Evelyn, once a warm hearted, and free-spirited school teacher in rural England who had her innocent optimism ground away by a controlling husband and the misery of being a respectable member of the Raj's ruling class – with devastating consequences.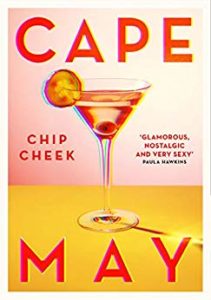 Cape May, New Jersey. September 1957.

Newlyweds Henry and Effie arrive from Georgia for their honeymoon. It's the end of the summer season, and as they tentatively discover each other – walking on the deserted beach overlooking the vast, darkening Atlantic, clumsily making love in the dusty rooms of a distant relative's house – they begin to realize that everyday married life might be disappointingly different from their happy-ever-after fantasy.

Just as they get ready to cut the trip short and leave Cape May, a light goes on in one of the houses on their street. In that one moment their destiny is altered forever.

A glamorous set suddenly disrupt their newly-formed married life and sweep them up into their drama: there's Clara, a beautiful socialite who feels her youth slipping away; Max, a wealthy playboy and Clara's lover; and Alma, Max's aloof and mysterious half-sister, to whom Henry is irresistibly drawn.

The empty town becomes their playground, and as they sneak into abandoned summer homes, go sailing, walk naked under the stars, marvel at the power and beauty of their bodies, experiment with love and sex, and drink massive amounts of gin, Henry and Effie slip from innocence into betrayal, with consequences that reverberate through the rest of their lives.
In Your Defence: Stories of Life and Law by Sarah Langford
Sarah Langford is a barrister. Her job is to stand in court representing the mad and the bad, the vulnerable, the heartbroken and the hopeful. She must become their voice: weave their story around the black and white of the law and tell it to the courtroom. These stories may not make headlines but they will change the lives of ordinary people in extraordinary ways. They are stories which, but for a twist of luck, might have been yours.

With remarkable candour, Sarah describes eleven cases which reveal what goes on in our criminal and family courts: these are tales of domestic fall out, everyday burglary, sexual indiscretion, and children caught up in the law. They are sometimes shocking and they are often heart-stopping. She examines how she feels as she defends the person standing in the dock. She also shows us how our attitudes and actions can shape not only the outcome of a case, but the legal system itself.
When All Is Said by Anne Griffin
'I'm here to remember – all that I have been and all that I will never be again.'

At the bar of a grand hotel in a small Irish town sits 84-year-old Maurice Hannigan. He's alone, as usual -though tonight is anything but. Pull up a stool and charge your glass, because Maurice is finally ready to tell his story.

Over the course of this evening, he will raise five toasts to the five people who have meant the most to him. Through these stories – of unspoken joy and regret, a secret tragedy kept hidden, a fierce love that never found its voice – the life of one man will be powerfully and poignantly laid bare.

Heart-breaking and heart-warming all at once, the voice of Maurice Hannigan will stay with you long after all is said.
The Haunting of Kulah by Janet MacLeod Trotter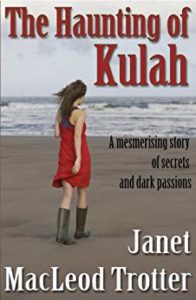 1946: far out in the Atlantic a boatload of men returning from war are shipwrecked within sight of their homes on the remote Scottish island of Kulah – and the wailing of the women could be heard across the sea on neighbouring Battersay. But the women are also hiding a shameful secret…
Present Day: When journalist Ally Niven escapes to the remote Scottish island of Battersay after a failed love affair, all she is looking for is a quiet life and a catering job for the summer. But from the outset someone is trying to scare her off and Ally soon discovers that the beautiful surroundings mask tensions among the people who are harbouring 'Birdwoman' – a feral young woman found on rocky Kulah. Ally is increasingly attracted to reclusive artist, John Balmain, who has also taken refuge on Battersay, but is elusive about his past. From John, Ally learns of a sinister prophecy which predicted the shipwreck and how Flora, the Flame-haired leader of the Kulah women, would wreak her revenge. Increasingly isolated and intimidated by bizarre attacks on her house and sightings of a lone woman in a blue headscarf that she cannot explain, Ally sets out to discover the truth behind the Kulah story and the secrets the broodingly handsome John is determined to keep from her; as the two stories converge in a shocking climax. This is MacLeod Trotter's second enthralling mystery.
The Librarian by Salley Vickers
In 1958, Sylvia Blackwell, fresh from one of the new post-war Library Schools, takes up a job as children's librarian in a run down library in the market town of East Mole.

Her mission is to fire the enthusiasm of the children of East Mole for reading. But her love affair with the local married GP, and her befriending of his precious daughter, her neighbour's son and her landlady's neglected grandchild, ignite the prejudices of the town, threatening her job and the very existence of the library with dramatic consequences for them all.

The Librarian is a moving testament to the joy of reading and the power of books to change and inspire us all.
The Girls' Guide of Priesthood by Louise Rowland
July 2016. Margot Goodwin arrives as the new curate at St Mark's, Highbury. She's one part exhilarated, ten parts terrified.

This is the most important twelve months of her life. Success would mean becoming a fully-fledged priest a year from now, something she feels profoundly called to do. Failure would not only prove her father right, but also delight all those in the anti camp who consider woman priests an abomination.

Can she convince everyone – herself included – that she's more than a five foot eight redhead with a PhD and a penchant for Max Factor's Mulberry Lipfinity?

Meticulously researched, this is the first novel to focus on the challenges facing a young female priest. Published for the anniversary of womens' ordination in March 2018.
The Forgotten Secret by Kathleen McGurl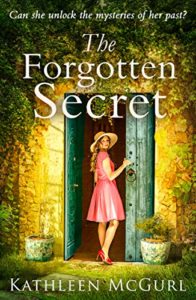 Can she unlock the mysteries of the past?

A country at war

It's the summer of 1919 and Ellen O'Brien has her whole life ahead of her. Young, in love and leaving home for her first job, the future seems full of shining possibility. But war is brewing and before long, Ellen and everyone around her are swept up by it. As Ireland is torn apart by the turmoil, Ellen finds herself facing the ultimate test of love and loyalty.

A long-buried secret

A hundred years later and Clare Farrell has inherited a dilapidated old farmhouse in County Meath. Seizing the chance to escape her unhappy marriage she strikes out on her own for the first time, hoping the old building might also provide clues to her family's shadowy history. As she sets out to put the place – and herself – back to rights, she stumbles across a long-forgotten hiding place, with a clue to a secret that has lain buried for decades.

For fans of Kate Morton and Gill Paul comes an unforgettable novel about two women fighting for independence.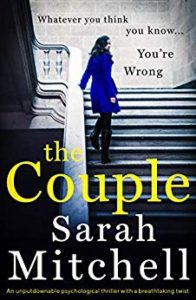 Whatever you think you know… you're wrong.

Following a whirlwind four-month romance, lawyer Claire and hotel entrepreneur Angus are engaged to be married. Happy and successful, and ready to start their new life together, Claire and Angus find what they believe to be the perfect home.

But when Claire meets Mark, the man selling them the house, he looks eerily familiar. He looks exactly like the man she loved five years ago, the man she couldn't bear to lose.

As Claire finds herself irresistibly drawn to Mark and crosses lines she never thought she'd cross, Angus' behaviour becomes increasingly suspicious. Soon Claire doesn't know whether she can trust Mark, Angus… or even herself.

The Couple is a psychological thriller with a stunning twist, perfect for fans of The Girl Before, The Wife Between Us, and The Woman in the Window.
The Hidden Women by Kerry Barrett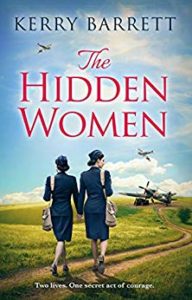 Berkshire, 1944
When Will Bates offers to take ATA pilot Lilian Miles to the dance, he sends her heart into a flutter. But as their relationship progresses, Lilian can't help but get cold feet. Deep down she's always known that the secrets locked in her past would weigh heavily on her future happiness…

London, 2018
Helena Miles loves nothing more than digging into the back stories of celebrity families, making her perfectly suited for her job as a researcher on the hit show Where Did You Come From?. But when handsome superstar Jack Jones sweeps into her life, she unexpectedly finds herself trawling through her own family history.

As she explores her family's past, she discovers that there are far more secrets hidden there than she ever expected… What really happened to her aunt Lilian during the war, and why can't she open up about it now?

An inspirational tale of sisterhood and strength, perfect for fans of Tracy Rees and Kathryn Hughes.
The Best Friend by Shalini Boland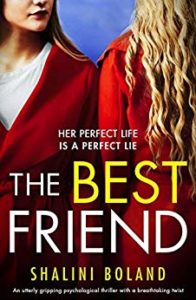 'I can tell we're going to be the best of friends…'

When Louisa Sullivan takes her little boy to his first playdate at a new friend's house she doesn't realise life is about to change for her family. Because she's about to meet Darcy Lane.

Darcy is a woman who has everything – a dream house, a powerful husband and enviable wealth.

She's the perfect wife. 

The perfect friend. 

The perfect liar. 
Mr Doubler Begins Again by Seni Glaister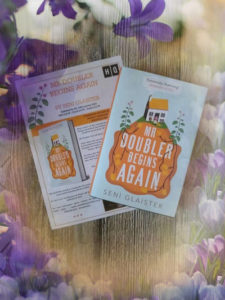 Not every journey takes you far from home.

Baked, mashed, boiled or fried, Mr Doubler knows his potatoes. But the same can't be said for people. Since he lost his wife, he's been on his own at Mirth Farm – and that suits Doubler just fine. Crowds are for other people; the only company he needs are his potato plants and his housekeeper, Mrs Millwood, who visits every day.

So when Mrs Millwood is taken ill, it ruins everything – and Mr Doubler begins to worry that he might have lost his way. But could the kindness of strangers be enough to bring him down from the hill?

Mr Doubler Begins Again is a nostalgic celebration of food, friendship, kindness, and second chances, perfect for fans of Rachel Joyce and Joanna Cannon.
The Dangerous Kind by Deborah O'Connor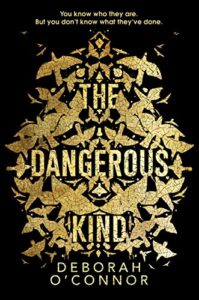 What if the people we trust are the ones we should fear?

We all recognise them. Those who sit just on the fringes of society. Who send prickles up the back of our necks. The charmers. The liars. The manipulators. Those who have the potential to go that one step too far. And then take another step.

Jessamine Gooch makes a living from these people. Each week she broadcasts a radio show looking into the past lives of convicted killers; asking if there was more that could have been done to prevent their terrible crimes.

Then one day she is approached by a woman desperate to find her missing friend, Cassie, fearing her abusive husband may have taken that final deadly step. But as Jessamine delves into the months prior to Cassie's disappearance she fails to realise there is a dark figure closer to home, one that threatens the safety of her own family . . .

Set over a long, dark winter in London and perfect for fans of HE SAID/SHE SAID and Belinda Bauer, THE DANGEROUS KIND is at once a gripping thriller and a stunning portrayal of the monsters that live among us.
BEFORE YOU READ THIS BOOK
I WANT YOU TO KNOW THREE THINGS:

1. The police are looking to charge me with murder.
2. No one knows who I am. Or how I did it.
3. If you think you've found me. I'm coming for you next.

After you've read this book, you'll know: the truth is far more twisted…
It is the week before Christmas and the cathedral city of St Albans is blanketed by snow. But beneath the festive lights, darkness is stirring. The frozen body of a young girl is discovered by the ice-covered lake.

The police scramble for clues. A local woman, Jenny, has had visions of what happened the night of the murder. But Jenny is an exhausted new mother, whose midnight wanderings pull her ever closer to the lake. Can Jenny be trusted? What does she really know?

Then another girl goes missing, and the community unravels. Neighbour turns against neighbour, and Jenny has no idea who to believe. As Christmas Eve approaches, Jenny discovers a secret about her past – and why she could be key to everything…
The Puppet Show by M.W. Craven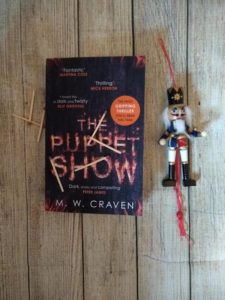 A serial killer is burning people alive in the Lake District's prehistoric stone circles. He leaves no clues and the police are helpless. When his name is found carved into the charred remains of the third victim, disgraced detective Washington Poe is brought back from suspension and into an investigation he wants no part of . . .

Reluctantly partnered with the brilliant, but socially awkward, civilian analyst, Tilly Bradshaw, the mismatched pair uncover a trail that only he is meant to see. The elusive killer has a plan and for some reason Poe is part of it.

As the body count rises, Poe discovers he has far more invested in the case than he could have possibly imagined. And in a shocking finale that will shatter everything he's ever believed about himself, Poe will learn that there are things far worse than being burned alive …
So what about this lovely lot then? I'm so excited about my 2019 reading.