ShortBookandScribes – The Ones That Got Away and The Ones I'm Looking Forward To
I think the title is pretty self-explanatory but this blog post looks at those pesky books that I was desperate to read in 2018 and yet I just couldn't seem to get to them. You know those dreams where you just can't get somewhere no matter how hard you try (I have them quite a lot)? Well these books just seemed to be always out of reach in my reading schedule, no matter how hard I tried. I hope to read them in 2019 though. Better late than never, right?
The second part of the post will look at some of the many books that I'm really looking forward to reading this year. It's by no means an exhaustive list and I'm sure that as soon as this post goes live I will think of another, but these are ones that spring to mind.
So grab yourself a cuppa and a chocolate (if you have any left from Christmas) and have a read. Don't forget to let me know if you have read any of the books in this post.
---
THE ONES THAT GOT AWAY
First up is the one I'm most annoyed at not getting to. John Boyne is one of my favourite writers, he's so versatile and never writes a bad word, so A Ladder to the Sky is one I can't wait to read.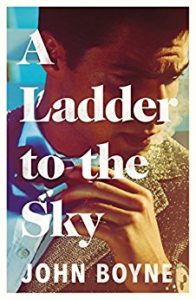 I've also been trying to get to Bitter by Francesca Jakobi for months.
Then there's All the Hidden Truths by Claire Askew, a book I feel sure is right up my street.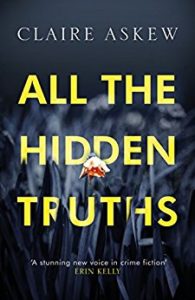 A couple of royalty-related ones next. Sophie Duffy's Betsy and Lilibet and The Gown by Jennifer Robson.
I've read so many reviews of Little by Edward Carey and can't wait to read what sounds like such an unusual story.
I love Kate Atkinson's work (although I wasn't enamoured by A God in Ruins) so Transcription is one I'm looking forward to.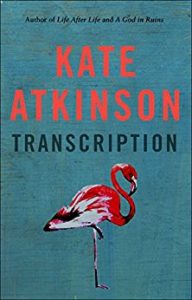 I could go on and on about the books I wish I had read in 2018 but these are the ones that I keep thinking about. Of course, I read some amazing books anyway so I can't complain. If only there were more hours in a day.
---
THE ONES I'M LOOKING FORWARD TO
So now to those books I'm looking forward to reading during the forthcoming year. Again, I could go on and on but these are just a few that I'm excited about.
Call Me Star Girl by Louise Beech – one of my very favourite writers who I know I can trust to deliver a fabulously written story. This is her first psychological thriller but apparently it's still filled with emotion. Can't wait!
Pregnant Victoria Valbon was brutally murdered in an alley three weeks ago – and her killer hasn't been caught.
Tonight is Stella McKeever's final radio show. The theme is secrets. You tell her yours, and she'll share some of hers.
Stella might tell you about Tom, a boyfriend who likes to play games, about the mother who abandoned her, now back after fourteen years. She might tell you about the perfume bottle with the star-shaped stopper, or about her father …
What Stella really wants to know is more about the mysterious man calling the station … who says he knows who killed Victoria, and has proof.
Tonight is the night for secrets, and Stella wants to know everything…
With echoes of the Play Misty for Me, Call Me Star Girl is a taut, emotive and all-consuming psychological thriller that plays on our deepest fears, providing a stark reminder that stirring up dark secrets from the past can be deadly…
Louis and Louise by Julie Cohen – I've loved everything I've read by this author and this latest book sounds like a cracker. I'm on the blog tour for it in January so at least I know I will get this one read!
ONE LIFE. LIVED TWICE.

Louis and Louise are the same person born in two different lives. They are separated only by the sex announced by the doctor and a final 'e'.

They have the same best friends, the same red hair, the same dream of being a writer, the same excellent whistle. They both suffer one catastrophic night, with life-changing consequences.

Thirteen years later, they are both coming home.

A tender, insightful and timely novel about the things that bring us together – and those which separate us.
And then there's The Doll Factory by Elizabeth Macneal. It sounds like an amazing read.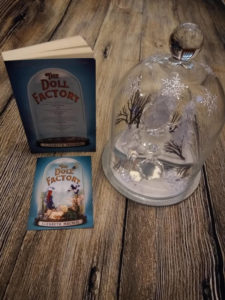 The Doll Factory by Elizabeth Macneal is the intoxicating story of a young woman who aspires to be an artist, and the man whose obsession may destroy her world for ever.

London. 1850. The Great Exhibition is being erected in Hyde Park and among the crowd watching the spectacle two people meet. For Iris, an aspiring artist, it is the encounter of a moment – forgotten seconds later, but for Silas, a collector entranced by the strange and beautiful, that meeting marks a new beginning.

When Iris is asked to model for pre-Raphaelite artist Louis Frost, she agrees on the condition that he will also teach her to paint. Suddenly her world begins to expand, to become a place of art and love.

But Silas has only thought of one thing since their meeting, and his obsession is darkening . . .
When All is Said by Anne Griffin sounds gorgeous and I was listening to Graham Norton on the radio the other day and he recommended it, so there.
'I'm here to remember – all that I have been and all that I will never be again.'

At the bar of a grand hotel in a small Irish town sits 84-year-old Maurice Hannigan. He's alone, as usual -though tonight is anything but. Pull up a stool and charge your glass, because Maurice is finally ready to tell his story.

Over the course of this evening, he will raise five toasts to the five people who have meant the most to him. Through these stories – of unspoken joy and regret, a secret tragedy kept hidden, a fierce love that never found its voice – the life of one man will be powerfully and poignantly laid bare.

Heart-breaking and heart-warming all at once, the voice of Maurice Hannigan will stay with you long after all is said.
A new instalment in Helen Fields' Perfect… series. I can't wait to return to the scrumdiddlyumptious Luc Callanach……swoon. This one of few series I actually manage to keep up with.
Your darkest moment is your most vulnerable…

Stephen Berry is about to jump off a bridge until a suicide prevention counsellor stops him. A week later, Stephen is dead. Found at the bottom of a cliff, DI Luc Callanach and DCI Ava Turner are drafted in to investigate whether he jumped or whether he was pushed…

As they dig deeper, more would-be suicides roll in: a woman found dead in a bath; a man violently electrocuted. But these are carefully curated deaths – nothing like the impulsive suicide attempts they've been made out to be.

Little do Callanach and Turner know how close their perpetrator is as, across Edinburgh, a violent and psychopathic killer gains more confidence with every life he takes…

An unstoppable crime thriller from the #1 bestseller. The perfect read for fans of Karin Slaughter and M. J. Arlidge.
Jane Casey's Maeve Kerrigan series is the only other series that I (almost) keep up with. I have yet to read Let The Dead Speak (actually I should probably have listed that in the first part of this post except…..yes…..I've had it since 2017) but that doesn't stop me coveting the upcoming Cruel Acts. I can't wait to return to Maeve and DI Josh Derwent.
How can you spot a murderer?

Leo Stone is a ruthless killer – or the victim of a miscarriage of justice. A year ago, he was convicted of the murder of two women and sentenced to life in prison. But now he's free, and according to him, he's innocent.

DS Maeve Kerrigan and DI Josh Derwent are determined to put Stone back behind bars where he belongs, but the more Maeve finds out, the less convinced she is of his guilt.

Then another woman disappears in similar circumstances. Is there a copycat killer, or have they been wrong about Stone from the start?
Spring Comes to Emmerdale by Pamela Bell – I loved the first book in this saga series (Christmas at Emmerdale) and I'm so looking forward to catching up with the characters again.
Spring Comes to Emmerdale is a must for fans of ITV's Emmerdale, and readers who love heartwarming and heartbreaking stories set during wartime, alike.

World War I wages on, and the families of Emmerdale are trying their best to move on from tragedy, while the effects of war still resonate throughout the village of Beckindale. Though grief and loss permeate, Maggie Sugden, Rose Haywpod and the other inhabitants of the village are finding independence, the chance to make their own happiness – and even opening themselves up to find love. Featuring firm fan favourites like the Dingles, The Woolpack Pub and Emmerdale Farm itself, this will be a delight for any Emmerdale fan.

Following on from the first in the series, Christmas At Emmerdale, the second novel picks up where the first left-off, exploring the lives of Emmerdale's much-loved families during the Great War and beyond, and how the nation's favourite village copes with the loves and lives lost.
A Version of the Truth by B.P. Walter – I don't need to know any more than it's for fans of Anatomy of a Scandal.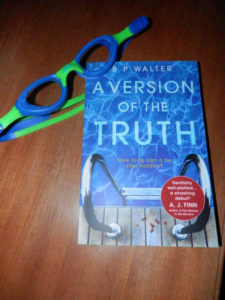 We all see what we want to see…

2019: Julianne is preparing a family dinner when her son comes to her and says he's found something on his iPad. Something so terrible, it will turn Julianne's world into a nightmare and make her question everything about her marriage and what type of man her husband is or is pretending to be.

1990: Holly is a fresher student at Oxford University. Out of her depth and nervous about her surroundings, she falls into an uneasy friendship with a group of older students from the upper echelons of society and begins to develop feelings for one in particular. He's confident, quiet, attractive and seems to like her too. But as the year progresses, her friends' behaviour grows steadily more disconcerting and Holly begins to realise she might just be a disposable pawn in a very sinister game.

A devastating secret has simmered beneath the surface for over twenty-five years. Now it's time to discover the truth. But what if you're afraid of what you might find?
Sleep by C.L Taylor – I've enjoyed all of this author's previous books and this one sounds like a cracker.
All Anna wants is to be able to sleep. But crushing insomnia, terrifying night terrors and memories of that terrible night are making it impossible. If only she didn't feel so guilty…

To escape her past, Anna takes a job at a hotel on the remote Scottish island of Rum, but when seven guests join her, what started as a retreat from the world turns into a deadly nightmare.

Each of the guests have a secret, but one of them is lying – about who they are and why they're on the island. There's a murderer staying in the Bay View hotel. And they've set their sights on Anna.

Seven strangers. Seven secrets. One deadly lie.

Someone's going to sleep and never wake up…

The million-copy bestseller is back in her darkest, twistiest book to date. Read it if you dare!
Queenie by Candice Carty-Williams has an eponymous heroine who I think I will love.
Queenie Jenkins can't cut a break. Well, apart from one from her long term boyfriend, Tom. That's definitely just a break though. Definitely not a break up. Stuck between a boss who doesn't seem to see her, a family who don't seem to listen (if it's not Jesus or water rates, they're not interested), and trying to fit in two worlds that don't really understand her, it's no wonder she's struggling.

She was named to be queen of everything. So why is she finding it so hard to rule her own life?

A darkly comic and bitingly subversive take on modern life, QUEENIE will have you nodding in recognition, crying in solidarity, and rooting for this unforgettable character every step of the way.
I had to stop at ten really otherwise you'd be reading all day, but these are some of the books that I'm most looking forward to. What do you think? Are you looking forward to them too? Or are you looking forward to something else entirely?

and once again