Seven Day Spotlight – week ending 16/04/17
It's that time again. The last week has flown by. Anyway, Happy Easter to you all.
This week I have been a guest on Louise Walters' blog – you can click through to her piece from here. I have had guest posts from Nick Tingley about bluebells in his book, The Bluebell Informant and Alice May with a spotlight on a character from her book, Accidental Damage. And I reviewed two books: Death of a Cuckoo by Wendy Percival and The Child by Fiona Barton.
And now to this week's acquisitions (thankfully not as many as last week!):
The Perfect Match by Katie Fforde – I blame naughty Jill at Jill's Book Cafe for suggesting that six unread Katie Fforde's was better than five!
Three years ago Bella Castle left her home town nursing a broken heart over Dominic Thane, the man she fell in love with but couldn't have …

Now she's made a new life for herself in the country, working as an estate agent.

Bella loves her job and she loves her boyfriend Nevil. But recently he's been preoccupied, and she's starting to question if his future hopes and dreams are a perfect match for hers.

And when Dominic turns up unexpectedly in search of his dream house, she begins to wonder if home is really where the heart is. But she's over him, isn't she?
A Game of Proof by Tim Vicary – this time I blame naughty Anne at Being Anne who tempted me into buying a few books at 99p each as part of her Book Club Gold features.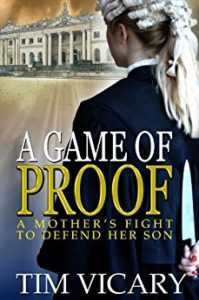 A mother's worst nightmare – can her son be guilty of murder?

Sarah Newby, who left school at 15, and was living as a teenage single parent on an inner-city estate, has worked her way up to begin a career as a criminal barrister. But what should she do when her own son, Simon, is arrested and charged with a series of brutal rapes and murders?

Has Sarah, in her single-minded determination to create a career for herself, neglected her son so much that she no longer knows him? He has often lied to her in the past, so how can she trust him when he says he is innocent this time? And what should she do when she herself uncovers evidence that seems to suggest his guilt?
There's Something About Cornwall by Daisy James – £1.99 at the moment and has been on my radar since I had a lovely Q&A with the author.
A knight in a shining camper van!

Life is far from picture perfect for food photographer, Emilie Roberts. Not only has her ex-boyfriend cheated on her, he's also stolen her dream assignment to beautiful Venice! Instead, Emilie is heading to the wind-swept Cornish coast…

Emilie doesn't think it can get any worse – until disaster strikes on the very first day! And there's only one man to rescue this damsel in distress: extremely hunky surfing instructor, Matt Ashby.

Racing from shoot to shoot in a bright orange vintage camper van, Matt isn't the conventional knight in shining armour – but can he make all of Emilie's fairy tale dreams come true?
The Abattoir of Dreams by Mark Tilbury is a book I keep seeing everywhere and is only £1.99 at the moment.
The past is never far away.

Michael Tate has not had an easy life. With his father in prison, and his mother dead, Michael was sent to Woodside Children's Home.

Now an adult, Michael wakes up in hospital from a coma suffering from amnesia and paralysis. Confused and terrified, he is charged with the fatal stabbing of his girlfriend, Becky. He also learns he attempted to end his own life.

Detective Inspector John Carver is determined that Michael is sent to prison.

With no way of defending himself, Michael is left in his hospital bed awaiting transfer to remand.

But then strange things begin to happen and his childhood comes back to haunt him.

Can Michael ever escape the past?

Will he ever discover the truth about Becky's murder?

And why is DI Carver so eager to make him suffer?
The Bluebell Informant by Nick Tingley is only 99p for Kindle and was featured in one of my guest posts this week.
How do you catch a killer who is already dead?

One year ago, the Bluebell Killer killed his last victim. He was shot and killed, leaving behind a legacy of twenty corpses and a name that people will fear for years to come…

A year later, a man is shot in the back of the head and left in a field of bluebells.
Is it a mugging gone wrong? A copycat killer? Or is the Bluebell Killer still out there, waiting to pounce on his next victim?

For DS Evelyn Giles the solution is simple – it's just another dirty politician caught committing an unforgiveable crime. But with the evidence stacking up against him, Giles' suspect has one more surprise in store for her…
And his words will throw everything she knows into question…

'It's not over yet.'

The past is coming back to haunt DS Giles. She's already sacrificed much for the lie. The only question is how much more will she suffer for the truth?

An ingeniously, gripping thriller, The Bluebell Informant is a dark, unexpected and emotionally charged debut.
Her Perfect Life by Sam Hepburn was another 99p bargain and just my kind of read.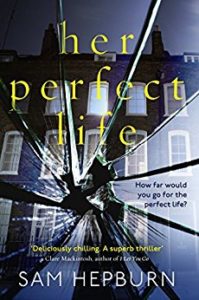 How far would you go to create the perfect Life?

Gracie Dwyer has it all: the handsome husband, the adorable child, the beautiful home and the glittering career. The perfect life.

Her new friend Juliet doesn't exactly fit in. She's a down-on-her-luck single parent with no money and not much hope.

So just what is it that draws Gracie and Juliet together? And when the cracks start to appear in Gracie's perfect life, can both of them survive?
The Man Upstairs by Mark Fowler – £1.99 and it sounds so unusual.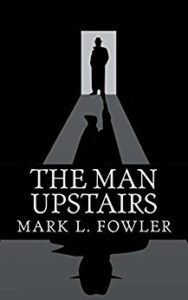 Frank Miller, hero of the best-selling mystery novels written by The Man Upstairs, works the weird streets of Chapeltown as a private detective. During the legendary case of the Black Widow everything changed when Frank became aware of his fictional existence. Proclaimed at the time as a work of genius, Frank wonders if it was the first sign that The Man Upstairs was sick.

This latest case, involving the death of a care worker, and coinciding with the appointment of Chapeltown's first elected mayor, has Frank baffled. The Man Upstairs appears to be losing the plot, giving the womanising Frank a steady girlfriend, Marge, who warns him that to survive he must change from the tired cliché that he has become.

As the case darkens Frank recognises the depth of his creator's sickness. His days are numbered as clearly as the pages in the books in which he features. The looming battle with the Mayor of Chapeltown is nothing less than the battle to save himself, Marge, the series – and the mind of The Man Upstairs.

The Man Upstairs is plotting to kill Frank Miller and take Chapeltown to hell.
The Way Back to Us by Kay Langdale – The Comfort of Others was one of my favourites reads of 2016 and I was over the moon to be sent this one, which is due out in August.
Since their youngest son, Teddy, was diagnosed with a life-defining illness, Anna has been fighting: against the friends who don't know how to help; against the team assigned to Teddy's care who constantly watch over Anna's parenting; against the school who refuse to let Teddy start until special mobility specifications have been met; and against the impulse to put Teddy above all else – including his older brother, the watchful, sensitive Isaac. And now Anna can't seem to stop fighting against her husband, the one person who should be able to understand, but who somehow manages to carry on when Anna feels like she is suffocating under the weight of all the things that Teddy will never be able to do. As Anna helplessly pushes Tom away, he can't help but feel the absence of the simple familiarity that should come so easily, and must face the question: is it worse to stay in an unhappy marriage, or leave?
The next three books were 99p each in the Crooked Cat publishers sale.
Kindred Spirits: Tower of London by Jennifer Wilson – this sounds so quirky!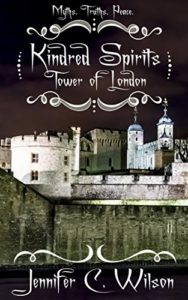 A King, three Queens, a handful of nobles and a host of former courtiers…

In the Tower of London, the dead outnumber the living, with the likes of Tudor Queens Anne Boleyn and Katherine Howard rubbing shoulders with one man who has made his way back from his place of death at Bosworth Field to discover the truth about the disappearance of his famous nephews.

Amidst the chaos of daily life, with political and personal tensions running high, Richard III takes control, as each ghostly resident looks for their own peace in the former palace – where privacy was always a limited luxury.

With so many characters haunting the Tower of London, will they all find the calm they crave? But foremost – will the young Plantagenet Princes join them?
Toby and Red…A Tail of Two Cats by Kate Hughes – also quirky and cute.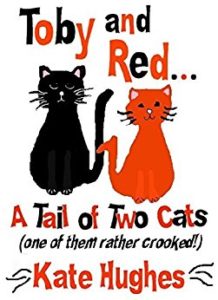 A cat doesn't need a friend… or does it?

Toby is a snooty, sophisticated black cat who is quite happy to rule his home and garden alone. However, when a clumsy ginger cat called Red moves in next door, everything changes as an unlikely yet comical friendship begins to grow! Toby, astounded at Red's lack of basic cat skills, takes him under his paw and the two animals soon find themselves involved in a series of hilarious escapades!

Whether it's escaping from dangerous dogs, tackling great furry beasts or playing detective, Toby and Red make a fabulous team!

Do you love cats?

Do you wonder what they might get up to when you're not watching?

Then, whether you're old or young, you'll love this funny book!
Lies, Mistakes and Misunderstandings by Katharine Johnson – I thought this sounded really intriguing.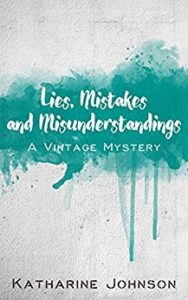 It's 1931.

Nothing much has gone right for Jack since he graduated last year. His career has failed to take off, his fiancée has ditched him for someone with better prospects and now he's received an invitation to their wedding. He dreads going to the wedding alone, surrounded by his high-achieving friends, so when he meets a beautiful girl who offers to accompany him he jumps at the chance.

But by accepting her invitation he finds himself drawn into a world of intrigue and murder.
Hell's Gate by Malcolm Hollingdrake – free at the moment and I have the first in the series so it seemed rude not to get this one too.
A disused railway tunnel where, cruel and sinister deeds are executed.

A policeman on a mission.

A killer who will stop at nothing.

The formidable DCI Cyril Bennett and DS David Owen of Harrogate Police find themselves embroiled in a series of bizarre events.

A domestic dog attack on a child soon leads to a more complex case – the macabre discovery of a jigsaw of featureless, indiscernible body parts amongst bin bags littering a quiet road on the outskirts of the town.

While under the leadership of a Chinese Mafioso, a team of Eastern Europeans spreads its tentacles into the sordid underworld of people trafficking, dog fighting, prostitution and murder.

Bennett quickly has his hands full investigating a gambling syndicate, the discovery of a mutilated corpse, the death of a prostitute and the case of a badly beaten police officer.

As Bennett and his team are stretched to capacity cracks begin to appear.

Is there a link between these cases and can they catch a twisted killer before he strikes again?
A Perception of Sin by Juliet Cromwell – another freebie and one that sounds like a great read.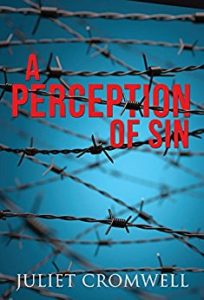 A Perception of Sin is a dark tale of forbidden sex, loneliness and love. The story begins in modern-day London with a suicide bomb attack aboard an underground train. During the subsequent forensic investigation DNA taken from one of the adult victims is flagged up as a match to a Cold Case blood sample, dating back 25 years.
The case is re-opened with chilling consequences.
Sin is what binds the characters and events together, as the story traverses the horrors of Bergen-Belsen, suicide and violent death alongside love, loyalty and compassion, though it is never stated, assessed or judged.
That is left entirely to the reader to decide.
The Cornish Escape by Lily Graham – a last minute addition. I was swayed by mention of a diary.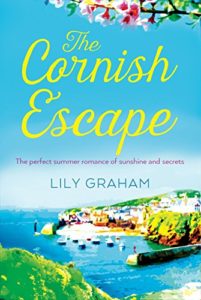 Victoria Langley's world crumbles when her husband leaves, but she knows exactly where to go to mend her broken heart. The rugged shores of Cornwall will be her perfect sanctuary.

In the quaint, little village of Tregollan, nestled in the sea cliffs, Victoria is drawn to Seafall Cottage, covered in vines and gracefully falling apart. Inside she finds a diary full of secrets, from 1905.

Victoria is determined to unravel the diary's mystery, but the residents of Tregollan are tight-lipped about Tilly Asprey, the cottage's last owner. Just as she reaches a dead end, Victoria meets Adam Waters, the lawyer handling the cottage's sale. He's handsome, charming, and has a missing piece of the puzzle.

Tilly's diary tells a devastating love story that mirrors Victoria's own. Can Victoria learn from Tilly's mistakes, and give herself a second chance at love? Or is history doomed to repeat itself?
So, any thoughts on these?