Seven Day Spotlight – w/e 25/06/17
Happy Sunday everybody! This is what's been happening this week on my blog:
I reviewed the wonderful Seven Days in May by Kim Izzo which is a fictionalised account of the fateful voyage of the Lusitania in WWI.
I also reviewed the beautiful love story Together by Julie Cohen.
I posted an extract from The Bronte Book Club for Hopeless Romantics by Laura Briggs as part of her publication day blitz.
And I posted my answers to the Mid Year Freak Out Book Tag.
---
Quite a few additions to my TBR pile this week with a number of free or 99p deals. Here goes….
The Wardrobe Mistress by Natalie Meg Evans – still 99p and it sounds enchanting.
London 1945. A young war widow steps aboard a train in search of a new life. Clutching the key to a mysterious inheritance, Vanessa Kingcourt can no longer resist the pull of the old Farren Theatre – an enchanted place seeped in memories of her actor father.

Now owned by troubled former captain Alistair Redenhall, The Farren is in need of a Wardrobe Mistress and a new lease of life. With no experience and no budget for supplies, Vanessa must use her intuition to create beautiful costumes from whatever scraps of silk and thread survived the blitz. It's a seemingly impossible task, but a welcome distraction as she struggles to resist her blossoming feelings for Alistair.

What Vanessa discovers could unravel family secrets sewn deep into the very fabric of the London theatre scene . . . but will she repeat the same terrible mistakes her father made? And can she dare to love a man who will never be hers?
See Me Not by Janelle Harris – another 99p bargain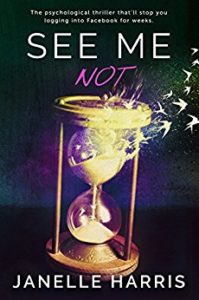 What if the stranger online is more familiar than you realise? In fact, they know everything about you. They know what you've done.

My husband loves me.

I love him.

But, a secret is eating us alive.It's not the one I keep from him.

It's not the one he couldn't keep from me.

And, someone knows everything.

A stranger. A stalker. An online nightmare.
I've got mail.
In the 60s London of gangsters, prejudice and terrifying gang wars, Barrister Charles Holborne spends his life dealing with the worst examples of violent criminality. After successfully winning a number of high profile cases, he is building a reputation among Soho's criminal classes as a man who gets the job done, a reputation that doesn't endear him to his establishment colleagues.

Yet Charles is not all he seems, and is battling both personal demons and his own past. When his philandering wife Henrietta is found with her throat slashed, Charles finds himself on the wrong side of the law and in serious trouble of the murderous kind. Arrested for her murder, can Charles discover the truth of her brutal slaying and escape the hangman's noose?

Based upon a real case and genuine court documents, The Brief is a compelling criminal drama, and an evocative slice of sleazy glamour from the Swinging Sixties. Simon Michael delivers an addictive read for any crime fan.
An Honest Man by Simon Michael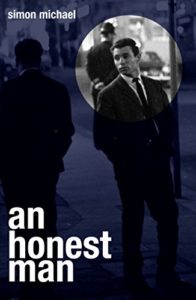 Criminal barrister Charles Holborne may have just escaped the hangman by proving he was framed for murder, but his life is now in ruins. His wife is dead, his high-flying career has morphed into criminal notoriety, and bankruptcy threatens. When the biggest brief of Charles's career unexpectedly lands on his desk, it looks as if he has been thrown a lifeline.

But far from keeping him afloat, it drags him ever deeper into the shadowy underworld of 1960s London. Now, not only is his practice at stake, but his very life. Can Charles extricate himself from a chess game played from the shadows by corrupt police officers and warring gangs without once again turning to crime himself?

Based on real Old Bailey cases and genuine court documents, An Honest Man is the second in the series of Charles Holborne novels by barrister, Simon Michael, set in the sleazy London of the 1960s.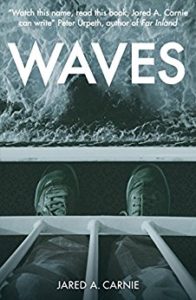 Alex is stuck. Stuck in Essex. Stuck in his childhood home. Stuck in a job he hates. The relationship he'd been counting on all these years has finally fallen apart. He's run out of things to hope for.

Anxious, uncertain and totally sober, Alex is dragged to the Outer Hebrides by his long-suffering friend, James. Somewhere between the mountains and the sea, Alex is desperate to find something to ignite a spark of life in him again.

Through castles, ceilidhs, bothies, lochs, vast beaches and tiny boats, chance meetings and old friends, Alex has to learn that maybe taking responsibility doesn't mean the end of feeling free.
Girl Meets boy. East meets West. Worlds collide.

Two damaged souls from very different worlds meet in a secretive offshore detention centre where nothing – and no one – is what they seem.
Postcards from a Stranger by Imogen Clark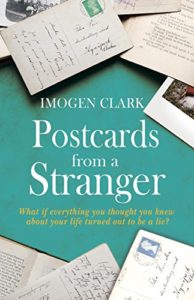 What if everything you thought you knew about your life turned out to be a lie?

A dark secret nestles at the heart of Cara's family but it is only when her dominating father becomes ill with Alzheimer's that the lies begin to unravel.

When Cara stumbles across a box of old postcards, she is forced to question everything she thought she knew about her past. Cara must uncover the truth and slowly rebuild her family's history and her place in it piece by painful piece.

Some lies are told hurt rather than to protect.
Midnight at the Bright Ideas Bookstore by Matthew Sullivan
When a bookshop patron commits suicide, it's his favorite store clerk who must unravel the puzzle he left behind in this fiendishly clever debut novel from an award-winning short story writer. Lydia Smith lives her life hiding in plain sight. A clerk at the Bright Ideas bookstore, she keeps a meticulously crafted existence among her beloved books, eccentric colleagues, and the BookFrogs-the lost and lonely regulars who spend every day marauding the store's overwhelmed shelves. But when Joey McGinty, a young, beguiling BookFrog, kills himself in the bookstore's back room, Lydia's life comes unglued. Always Joey's favorite bookseller, Lydia has been bequeathed his meager worldly possessions. Trinkets and books; the detritus of a lonely, uncared for man. But when Lydia flips through his books she finds them defaced in ways both disturbing and inexplicable. They reveal the psyche of a young man on the verge of an emotional reckoning. And they seem to contain a hidden message. What did Joey know? And what does it have to do with Lydia? As Lydia untangles the mystery of Joey's suicide, she unearths a long buried memory from her own violent childhood.
Details from that one bloody night begin to circle back. Her distant father returns to the fold, along with an obsessive local cop, and the Hammerman, a murderer who came into Lydia's life long ago and, as she soon discovers, never completely left. Bedazzling, addictive, and wildly clever, Midnight at the Bright Ideas Bookstore is a heart-pounding mystery that perfectly captures the intellect and eccentricity of the bookstore milieu and will keep you guessing until the very last page.
The Pupil by Caro Fraser – currently 99p. I read this book years ago when it first came out and loved it. It's the first in the Caper Court series and I was reminded of it recently and thought it would be nice to reread it (although when, I do not know!)
Of the two pupil barristers at the prestigious chambers of 5 Caper Court, only one can win the coveted role of junior tenant. Penniless Anthony Cross is brilliant, hard-working, and longs to gain a foothold on this legal ladder to success. But his rival, Edward Choke – wealthy, good-natured, and not very bright – is also the head of chambers' nephew. In his quest for admission to the elite world of London's Commercial Bar, Anthony discovers that behind the elegant doors of chambers lie hard choices, deceitful politics, and dangerous corruption. And he must also cope with complications that threaten to ruin his career before it has even begun – his ageing hippy father, a fickle girlfriend, and above all a confusing relationship with charismatic barrister Leo Davies . .
The Big Dreams Beach Hotel by Lilly Bartlett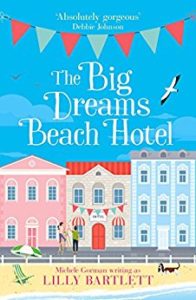 Rosie's life isn't exactly going the way she expected. Three years after ditching her career dreams in New York City, she's still managing the faded Victorian hotel in her seaside hometown.

The hotel's new owners want to turn the quintessentially English institution into a copy of their Florida properties… flamingos and all. Cultures are clashing and the hotel's oddball residents stand in the way of the developers' big plans. To them, the hotel is both home and family.

That's going to make Rory's job difficult when he arrives to enforce all the changes. And Rosie isn't exactly on his side. He might be charming, but he's still there to evict her friends. What's worse, she's supposed to be helping him do it.

This is Rosie's only chance to revive the career she's always wanted. But how can she follow her dreams if it means ending everyone else's?
Death Stalks Kettle Street by John Bowen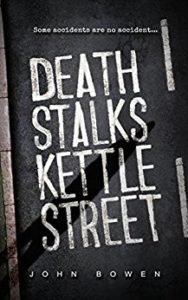 Imagine your neighbours begin to die in a series of accidents. Only they aren't accidents…

Someone is murdering Greg Unsworth's neighbours and staging the deaths to look like accidents.

Greg knows the truth, but when he's grappling with OCD and simply closing his front door and crossing the road are a battle, how is he supposed to stop a serial killer?

An Amazon US Top #100 bestseller from the author of WHERE THE DEAD WALK, VESSEL and COLD SWEATS & VIGNETTES. Discover a murder mystery with a difference…

Meet Greg Unsworth, afflicted with OCD, who begins to realize a series of fatal accidents on his street are in fact a series of murders. After encountering Beth Grue at the scene of one such crime, the two share their suspicions. Beth, a local librarian, aspiring author, and a woman who has never allowed herself to be defined by her cerebral palsy, agrees they have to do something. So when the police repeatedly dismiss their concerns, they take matters into their own hands, seek to discover the Kettle Street killer's identity and expose him before he claims his next victim…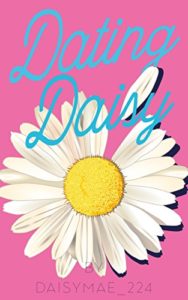 What do you do when you're a newly divorced 52 year old mother, keen for a second chance of romance? Why internet dating of course! Daisy Mae_224 embarks on the internet dating process with trepidation. Having not been on the dating scene for nearly 30 years, and with fairly rudimentary computer skills, she finds herself embroiled in a series of haphazard and hilarious situations. Daisy keeps a diary of her internet dating life and reveals detail by detail, the ups and downs of her midlife dating extravaganza. Soon after starting out, Daisy realises her true mission. With no past experience and no-one/nothing to guide her, she needs to produce – Internet Dating lessons. Read on to find out about PLONKERS, muppets and MAWDs, and a whole host of amusing anecdotes, tips and ideas. Working by day as a Sexual Health doctor, the story as it unfolds contains accounts of Daisy's clinical experiences with patients in the Sexual Health clinic. She also reflects on her past life with Voldemort (the dreadful ex-husband). With advice and encouragement from Imogen, her 17 year old daughter, her surrogate parents known as the Amigos, with a big house and swanky swimming pool, her friend Pinkie and from Jeannie, her nonagenarian friend from the Nursing Home, Daisy resiliently persists in her quest to find a long term partner. This is a heartfelt story that will ring bells with anyone who has ended a long term relationship and now wants to find somebody new. It is humorously written, full of emails, poems, limericks, and even a recipe! Daisy can't resist her pages of advice on topics like "Kissing" and "Anti-Snoring." It is a unique and highly amusing book, which will make you laugh out loud! So read on and see. Will Dating Daisy find her "prairie vole?" Or will the whole process end in disaster?
The Big Little Festival by Kellie Hailes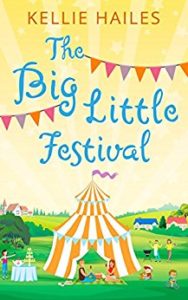 With only weeks until the little Devon village of Rabbit's Leap holds its first ever festival, Jody McArthur is desperate. She – more than anyone – wants to raise the funds to rebuild the local swimming pool and when she fell pregnant with her twin boys, it was the village who was there to support her. So, to stop disaster in its tracks, she brings in bigshot London events manager Christian Middlemore to make The Big Little Festival the huge success everyone deserves.

But Jody is totally unprepared for the impact reserved-but-gorgeous Christian has on Rabbit's Leap – and her heart! Except Jody has avoided relationships for so long, and anyway, she's sure romance between a country-born-and-bred single mum and a career-focused city boy would be impossible – wouldn't it?

As tensions rise along with the home baked scones and miles and miles of bunting, Jody is about to find out!
The Silent Companions by Laura Purcell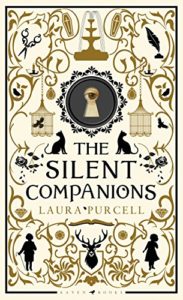 Inspired by the work of Shirley Jackson and Susan Hill and set in a crumbling country mansion, The Silent Companions is an unsettling gothic ghost story to send a shiver down the spine…

Newly married, newly widowed Elsie is sent to see out her pregnancy at her late husband's crumbling country estate, The Bridge.

With her new servants resentful and the local villagers actively hostile, Elsie only has her husband's awkward cousin for company. Or so she thinks. But inside her new home lies a locked room, and beyond that door lies a two-hundred-year-old diary and a deeply unsettling painted wooden figure – a Silent Companion – that bears a striking resemblance to Elsie herself…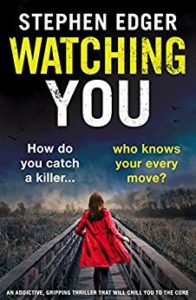 How do you catch a killer who knows your every move?

She drew the curtains and returned to the kitchen where she removed the bottle of vodka from the freezer and reached for the large kitchen knife. If he dared to come back, she'd be ready for him.

When a body is found hanging in the remains of a dock-side warehouse, Detective Kate Matthews is called to the scene. Recently transferred following the death of a colleague, Kate is yet to see a successful prosecution over the line. But this won't be an easy win…

Someone is watching her: leaving her clues in her home, taunting her to throw the case and threatening the life of her little girl.

As more bodies begin to surface and Kate's stalker closes in, her instincts tell her that there is a link hidden among the victims' missing pieces. This is a killer with a message and Kate must race against the clock to solve his twisted riddle.

But at the end of this impossible puzzle lies an impossible choice…
Environmentally Friendly by Elias Zanbaka – a free short story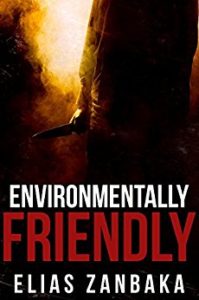 OUT OF SEVEN BILLION PEOPLE, ONE MAN HAS DECLARED WAR ON MOTHER NATURE AND PLANS TO BRING IT TO ITS KNEES.

OUT OF ALL THE CRIMINALS IN LOS ANGELES, HE'S THE NUMBER ONE TARGET BEING HUNTED BY THE LAPD TONIGHT.

AND OUT OF THE ENTIRE LAPD, ONE OFFICER IS HELL-BENT ON HELPING HIM COMPLETE HIS MISSION.
As always, any comments and thoughts are extremely welcome.