#bookblitz – The Bronte Book Club for Hopeless Romantics by Laura Briggs @PaperDollWrites #extract
I'm so pleased to be helping Laura Briggs to celebrate the publication today of her new novella, The Bronte Book Club for Hopeless Romantics. It's hard to resist books set around libraries and book clubs and this one sounds lovely. Here's the blurb:
Quaint Lewis Cove is home to the charming three-story Victorian manor known as the Alice Wilshire Lending Library and its plucky librarian Peg Turner:  the current hostess of the weekly Bronte Book Club, better known as the 'Hopeless Romantics' of all ages. Nurse Annette has been too busy working for love; mechanic Tim has missed the boat somewhere in his past; art student Sophie comes off as too unique, while tech geek C.J. has fallen—hopelessly—for the too-cool-to-care Llourdes.

With her vacation plans indefinitely on hold for the summer, Peg has decided to transform the 'Hopeless Romantics' into hopeful ones. But while she's trying to help her fellow readers find romance, she's avoiding her matchmaker friend Caroline's latest blind date—only to see her best friend Cam, the ruggedly-cute-but-sometimes-curmudgeonly coffee shop owner fixed up instead. And that's something Peg isn't sure she likes.

Questions about love and last chances on her mind, and way too many books piled on her desk, will Peg succeed in finding romantic hope for anyone, including herself?
I now have an extract to share with you:
The Bronte Book Club, or, as they were unofficially known, the Hopeless Romantics, had been meeting every Friday evening in the library's sun room. Having made their way through Wuthering Heights, they were halfway through Jane Eyre. It was a motley crew of readers of varying ages, most of them having various reasons why their Friday nights were free for reading the classics … hence the nickname Stacy had given them.  Lovers of romance, each of them either lovelorn or alone.

As the librarian and a fan of the celebrated sister authors, I had been invited to participate, and not entirely for the sake of using the library after hours, I hoped. But as a single girl (and one hopelessly romantic when it came to loving books, anyway) I felt I fit in nicely with their group.

I turned on the powder room's light, then grabbed a tin of butter cookies I had stashed in the closet under the stairs before I joined them in the sun room. With the tapestry-patterned drapes drawn, it looked like a tiny version of a medieval hall — except for the wingback chairs and yarn pillows, of course.

"Sorry I'm late," I said, opening the cookie tin on the side table. "Help yourselves, everybody." C.J., the clubs youngest  — and nerdiest — member, a graphic artist, eagerly dove for them, stopping only when he remembered he was sitting next to the club's newest (and hottest) member, a girl named Llourdes.

Tonight's meeting covered our latest chapters read — Jane's wedding-that-wasn't, and the foreboding events leading up to it.

"So I don't know about anybody else, but this is my favorite part," said Annette. "From the first time I read it, I loved the gothic side of the story. Jane being haunted by Rochester's wife…it was just as thrilling as anything in the movies."

"Great modern gothic movies," said Sophy. "It's like they can make fear of love and human primal fear share the same symbolism, and, like, the same courage to face them. But while still scaring you."

"That's the old classic thrillers, yeah," said Tim, with a chuckle. "I know what you mean. First time I saw The Uninvited on the late night movie program. Man, I was twenty, and it was just an old black and white movie, but I must've jumped two feet in that séance scene." He scratched his chin beneath his salt and pepper beard shot through with gray, except where streaks of black mechanical grease dyed them accidentally.

"I love horror movies," said C.J. His black 'tech geek' sneakers had little LED lights running across the laces, which lit up every time his feet moved. "But for me, it's not about the spooky side, but the science behind it. The c.g. for those movies is amazing. I'm totally blown away by the graphics that make a ghost look real, or a disembodied hand come out of the darkness — or transforms some guy into a cloud of flies, for example —"

"Ew," said Llourdes. "Flies?"

C.J. coughed. "Of course, I love chick flicks, too," he said, recovering himself. "Like … Ten Things I Hate About You?" He cleared his throat, and pushed his glasses up the bridge of his nose again.

Silence, except for a snort from Llourdes — and maybe an eye roll from Sophy, a college sophomore and artist whose t-shirt was emblazoned with some sort of fairy princess. Sophy was one of those girls who'd had a love affair with romantic fantasy fiction since she could first read a book, even while meshing it with girl power. Her school notebooks were probably decorated with cutouts from Labyrinth and The 10th Kingdom.

"I'm in agreement with Annette," I remarked. "This is the most awesome part of Jane Eyre. It's not just the psychological aspect it represents — it's the ghost story, like Tim and C.J. are saying.  Charlotte was a genius. She was centuries ahead of herself in terms of staging the story."

Once upon a time, I had ardently defended Charlotte's dramatic plot devices against a snooty academic adviser's characterization of 'sensationalist melodrama'… just not with the exact words I was now using. Did I miss those debates? Sometimes. And maybe that was why I was glad the book club asked me to join them.

"It's the haunting nature of the whole story in a nutshell, those chapters," continued Annette. "It's the sweeping romance at its most passionate stage, what fuels that gentle, steadily-burning love between Jane and Rochester for the rest of their lives. I was telling one of my patients the other day that I used to wish that I was Jane. Who needed to be young and beautiful and swooning on a fainting sofa when they could be that strong and that human — and have a love that beautiful in return?"
If you love the sound of The Bronte Book Club for Hopeless Romantics then you can buy the ebook for just 99p.
---
About the Author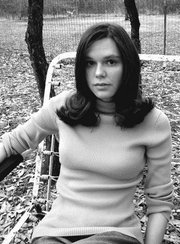 Laura Briggs is the author of several women's fiction and chick lit novels, with themes that range from wedding planning to modern Jane Austen. Even though she tends to write stories with a romance theme, as a reader she has a soft spot for mysteries, including those by Agatha Christie and Mary Roberts Rinehart. She also enjoys books by Jane Austen, Anne Tyler, Amy Tan, and too many others to name. In her free time, she likes to experiment with new recipes and tries to landscape her yard (a never-ending project).