Mid-Year Freak Out Book Tag – nominated by @AlwTrustInBooks
Stuart from Always Trust In Books blog has nominated me for the mid-year freak out tag. I love this sort of thing so big thanks to him. Do go and check out his fabulous blog here.
So here are the questions and my answers:
1. Best book you've read so far in 2017:
I'm not shy about giving 5 stars so there are lots for me to choose from here. I can't choose between two so I'm going to name them both.
Dead Woman Walking by Sharon Bolton is an absolute rollercoaster of a read.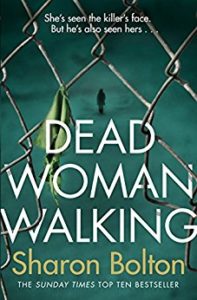 And The Heart's Invisible Furies by John Boyne is an epic read about a gay man's life in Ireland.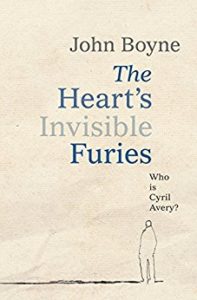 2. Best sequel of 2017 so far:
I've only read one sequel as such which is The Beachside Flower Stall by Karen Clarke. I love this series so much and can't wait for the next one which I believe is going to be a Christmas story.
3. New release you haven't read yet, but want to:
Oh God, where do I start? Last Seen by Lucy Clarke is probably the one I most want to get to.
4. Most anticipated release of the second half of 2017:
Again, where do I start? Maria in the Moon by Louise Beech is the one that springs to mind. I so loved The Mountain in my Shoe and feel sure I will love anything this author writes.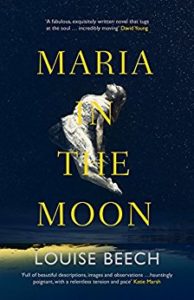 5. Biggest disappointment of 2017:
Oh this is a bit harsh. I've had a fantastic reading year so far but a book that didn't quite live up to its promise for me (and other reviewers disagree) is Miss Treadway and the Field of Stars by Miranda Emmerson (gorgeous cover though).
6. Biggest surprise:
I'll say Girl 99 by Andy Jones. When it started I thought it was just going to be about a man and his conquests but it had a lot more about it than that and I ended up loving it.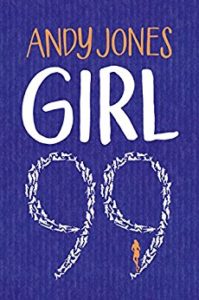 7. Favourite new author (debut or new to you):
So many to choose from. Hayley Mitchell is my choice. I loved Because I Was Lonely and look forward to reading more from her.
8. Newest fictional crush:
DI Luc Callanach in Perfect Remains by Helen Fields. Half Scottish, half French and very attractive.
9. Newest favourite character:
Martha Lost in The Finding of Martha Lost by Caroline Wallace. She spends her time spinning around on the platforms of Lime Street Station, taking tea underground with very smelly men and reuniting lost property with its owners. She's quirky and naive yet full of wisdom.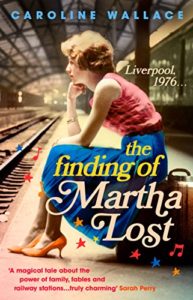 10. Book that made you cry:
The beautiful love story in Together by Julie Cohen brought a little tear to my eye.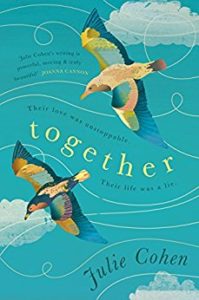 11. Book that made you happy:
The Mercury Travel Club by Helen Bridgett made me laugh. It's such a fun read.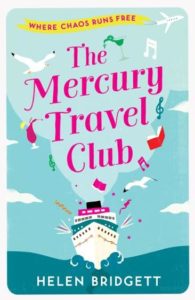 12. Favourite book to movie adaptation of 2017 you've seen:
We haven't seen any films this year. Before we had our son we used to go to the cinema most weeks but now it's a once in a blue moon treat.
13. Favourite review you've written this year:
The Man in the Needlecord Jacket by Linda MacDonald just because she liked it so much and thought I had understood what she was trying to say in the book.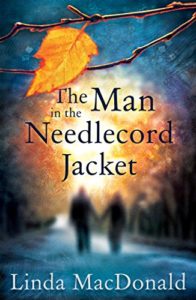 14. Most beautiful book you bought or received this year:
The hardback cover of Secrets of the Italian Gardener is just beautiful.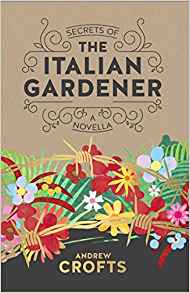 15. Books you need to read by the end of this year:
This is another of those 'where do I start' questions. There are so, so many. Here are just a few.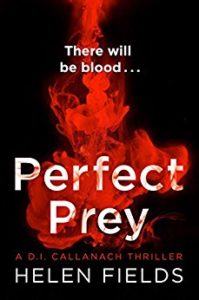 After much deliberation about which bloggers might like to do this, I have decided to nominate the blog listed below (but of course anyone else can give it a go too).
Laura at Snazzy Books
Dee at Novel Deelights
Jo at Over the Rainbow Book Blog
Abbie at Bloomin' Brilliant Books
Joanne at Portobello Book Blog