Seven Day Spotlight – w/e 12/11/17
Hello, welcome to my weekly round up post. Regular readers (if there are any out there) will remember that I like to let you know when I've been to a show. This week I went to see Crazy for You starring Strictly winner Tom Chambers and it was a fabulous mix of song, dance and fun. We sat on the front row and my partner managed to get himself roped in again – he had to hold Tom Chambers' character's bottle of beer for a couple of minutes and then hand it back again! The musical is packed with George Gershwin songs which I love and it was a really enjoyable show.
---
This week on my blog:
On Monday I posted about my experiences with the crowdfunding publisher, Unbound.
On Tuesday I shared my review of The Lido Girls by Allie Burns and there's a giveaway on that post which you can still enter if you're very quick.
On Wednesday I helped with the cover reveal for K.S. Hunter's debut, Just One Time.
Thursday saw me sharing an extract from Zenka by Alison Brodie.
Friday saw another extract, this time from Innocent Lies by Chris Collett.
And on Saturday I posted my review of The Best Little Christmas Shop by Maxine Morrey and there's also a giveaway on that post as well.
---
So what's been added to my TBR pile this week?
The Other Woman by Laura Wilson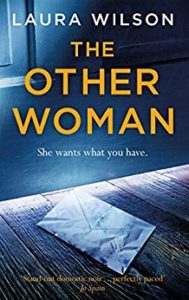 Shortly after Christmas, a message arrives at Sophie's house, scrawled across her own round robin newsletter: HE'S GOING TO LEAVE YOU. LET'S SEE HOW SMUG YOU ARE THEN, YOU STUPID BITCH. Perhaps she should ignore it, but she ignored the last one. And the one before that. Now it's time to take action.

But when a simple plan to identify and confront the other woman goes drastically and violently wrong, Sophie must go to extreme lengths to keep her life and her family together – while never letting on her devastating secret.
A Seaside Escape by Lisa Hobman
Mallory Westerman is the successful proprietor of Le Petit Cadeau, a gift shop extraordinaire in thriving Leeds.

Concentrating solely on her business, she has almost given up on finding someone to love. That is until she literally falls into the arms of a handsome, intriguing stranger who becomes her Knight in shining armour.

The whirlwind romance that ensues changes her life-path irrevocably. However, the road to true love is never smooth and things don't always turn out how you expect…
The Woman in the Window by A.J. Finn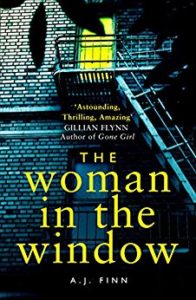 What did she see?

It's been ten long months since Anna Fox last left her home. Ten months during which she has haunted the rooms of her old New York house like a ghost, lost in her memories, too terrified to step outside.

Anna's lifeline to the real world is her window, where she sits day after day, watching her neighbours. When the Russells move in, Anna is instantly drawn to them. A picture-perfect family of three, they are an echo of the life that was once hers.

But one evening, a frenzied scream rips across the silence, and Anna witnesses something no one was supposed to see. Now she must do everything she can to uncover the truth about what really happened. But even if she does, will anyone believe her? And can she even trust herself?
The Story of our Lives by Helen Warner
Four friends. Twenty years. One powerful secret.

There are certain dates on which you'll always remember where you were…The day Princess Diana died. 9/11. The London 2012 opening ceremony.

The same is true for Sophie, Emily, Amy and Melissa who have been best friends since they met twenty years ago.

As history has moved on around them, they have seen each other through everything. From Sophie's secret fear that she doesn't actually want to be a mother despite having two kids, to Amy's perfect-on-the-outside-abusive-on-the inside marriage to Melissa's spiralling alcoholism and Emily's single motherhood.

But could a lie that spans just as long tear them apart?
In A Cottage in a Wood by Cass Green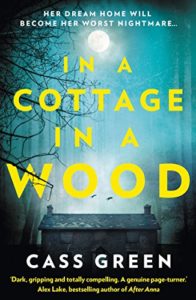 Her dream home will become her worst nightmare…

A Sunday Times top ten bestseller. This is the dark and twisty psychological thriller from the No.1 ebook bestselling author of The Woman Next Door.

A strange encounter
Neve comes across a troubled woman called Isabelle on Waterloo Bridge late one night. Isabelle forces a parcel into Neve's hands and jumps to her death in the icy Thames below.

An unexpected gift
Two weeks later, as Neve's wreck of a life in London collapses, an unexpected lifeline falls into her lap – a charming cottage in Cornwall left to her by Isabelle, the woman on the bridge. The solution to all her problems.

A twisted secret
But when Neve arrives, alone in the dark woods late one night, she finds a sinister-looking bungalow with bars across its windows. And her dream home quickly becomes her worst nightmare – a house hiding a twisted secret that will change her life forever…
The Big Event by Anne John-Ligali
You are cordially invited to the party of the season where you'll meet Constance and her friends in action.

Constance Jeffries is excited when she gets the chance to meet up with virtual friends at a get-together in a London hotel. She's been tweeting and messaging her lovely friends for years and feels they must be just as excited to finally meet her in person too. Or so she hopes.

A short story about the importance of 'real' friendships and how it's the little things that matter the most.

A Gorgeous Venue, A Room Full of Friends, What Could Possibly Go Wrong?
Have you read any of these or heard good things about them? Or have I tempted you to add them to your wish list or buy them? I'd love to know.