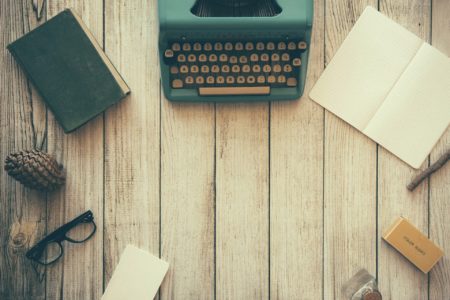 Unbound – My Experiences With The Crowdfunding Publisher @Unbound_Digital
In my Seven Day Spotlight post yesterday I mentioned two new books that I had added to my TBR pile and said I would tell you more about them today.
The reason I am showcasing them and a few others is because they are all published by Unbound. Unbound is no ordinary publisher though, it's a crowdfunding publisher. Authors pitch their books to the commissioning editors and if they like the sound of it then it goes on the site. The idea then is that readers come along, like the idea of the book and the short extract they can read on the site, and pledge to help crowdfund the publishing of the book. There are usually different levels of pledge, from ebook, hardback or paperback, right up to some amazing things like the author visiting your book group. What's lovely is that you get your name printed in the book as a patron.
Although some Unbound books were on my radar already, such as Seas of Snow by Kerensa Jennings and Blind Side by Jennie Ensor, and I've already read and reviewed the wonderful, The Sewing Machine by Natalie Fergie, the first book I actually pledged towards was 21st Century Yokel by Tom Cox. I follow Tom on Facebook and really enjoy doing so and I really liked the sound of his new book. It arrived in the post this week and is a lovely looking book. Here's what it's about:
21st-Century Yokel explores the way we can be tied inescapably to landscape, whether we like it or not, often through our family and our past. It's not quite a nature book, not quite a humour book, not quite a family memoir, not quite folklore, not quite social history, not quite a collection of essays, but a bit of all six.

It contains owls, badgers, ponies, beavers, otters, bats, bees, scarecrows, dogs, ghosts, Tom's loud and excitable dad and, yes, even a few cats. It's full of Devon's local folklore – the ancient kind, and the everyday kind – and provincial places and small things. But what emerges from this focus on the small are themes that are broader and bigger and more definitive.

The book's language is colloquial and easy and its eleven chapters are discursive and wide-ranging, rambling even. The feel of the book has a lot in common with the country walks Tom Cox was on when he composed much of it: it's bewitched by fresh air, intrepid in minor ways, haunted by weather and old stories and the spooky edges of the outdoors, restless, sometimes foolish, and prone to a few detours… but it always reaches its intended destination.

The book is illustrated with Tom's own landscape photographs and linocuts by his mother.
I had a couple of codes for money off so I had a look through the site and was drawn to My Groupon Adventure by Max Dickins. This one was already fully funded but I thought I would use one of the codes towards it anyway and bought myself a copy. I read the excerpt on the Unbound site and found the author's account of his experience of colonic irrigation hilarious.
In 2013, comedian Max Dickins wasn't sure of very much in life, but he did know one thing for certain: his life was excruciatingly and mind-numbingly boring. He was heartbroken and desperate to shake things up. That's when he found Groupon.

What started as a gateway to some new experiences snowballed into a limitless Narnia of discounted possibility. His insatiable desire to try out new experiences was accompanied by only one rule: he wasn't allowed to turn anything down.

Over the course of 18 months, Max did a new Groupon deal every week, charting his experiences along the way: he changed his name, became a Lord, moonlighted as a beekeeper, trekked with alpacas, underwent a colonic irrigation and ultrasound scan, and even convinced Groupon to sell a date with him on their site. They sold 1,000.

From a deep rut, he emerged a better man, resuscitated by the oxygen of new experience. My Groupon Adventure is a hilarious and uplifting account of these experiences and what can happen when you inject a healthy dose of spontaneity into your life. It's a book about opening yourself – and sometimes parts of your body – up to new experiences, and ultimately choosing the life you want for yourself.
I used my other code towards another fully funded book which really appeals to me – Echo Hall by Virginia Moffatt.
Set against the backdrop of three wars – the 1991 Gulf War, World War 2 and World War 1 – the novel follows the fortunes of three women who become involved with the Flint family, the owners of Echo Hall.

Phoebe Flint visits Echo Hall in 2014, where she follows in her mother's footsteps to uncover the stories of a house 'full of unhappy women, and bitter, angry men'.

Ruth Flint arrives at Echo Hall in 1990 – newlywed, pregnant, and uncertain of her relationship with her husband, Adam. Ghostly encounters, a locked door, and a set of photographs pique her curiosity. But Adam and his grandfather refuse to let her investigate. And her marriage is further strained, when Adam, a reservist, is called up to fight in the Gulf War.

In 1942, Elsie Flint is already living at Echo Hall with her children, the guest of her unsympathetic in-laws, whilst her husband Jack is away with the RAF. Her only friend is Jack's cousin Daniel, but Daniel is hiding secrets, which when revealed could destroy their friendship for good.

Rachel and Leah Walters meet Jacob Flint at a dinner party in 1911. Whilst Leah is drawn to Jacob, Rachel rejects him leading to conflict with her sister that will reverberate through the generations.

As Ruth discovers the secrets of Echo Hall, she is able to finally bring peace to the Flint family, and in doing so, discover what she really needs and wants.

Echo Hall is a novel about the past, but it is very much a novel of the now. Does history always have to repeat itself, or can we find another way?
Another one that caught my eye after it had been fully funded was Annabel vs the Internet by Annabel Port which is currently getting ready for print so that one will be dropping through my letterbox in the not too distant future.
Annabel Port has found herself in some bizarre and, let's say, diverse situations. She's sneaked around Google HQ in search of ball pools. She's exhibited her own conceptual art at the Tate Modern (unofficially). She's been a real-life shop mannequin at Mulberry.

There were the attempts to overthrow Prince Andrew and befriend Vladimir Putin, as well as become an erotic-fiction writer, a self-help guru and immortal.

"BUT WHY?" you might ask. "I mean, befriending Putin makes sense, but who'd want to write erotic fiction?!"

The answer is this: Annabel's spent the bulk of her professional life working as a radio presenter, and some time ago, her co-presenter, Geoff Lloyd, grew concerned that she was slipping into a premature old age – although he mostly just wanted to make amusing radio. So, the challenges began, and Annabel transformed into someone more daring than she'd ever imagined.

Annabel vs the Internet is a hilarious, off-kilter and entirely true collection of Annabel's favourite stories from these challenges that'll leave you marvelling at the kindness of strangers and dumbfounded by Annabel's audacity.
But of course the idea is that you actually help to fund a book so in recent months I have pledged to help a few other books towards publication. Here they are:
A historical coming-of-age story about a young girl who befriends a dying boy kept in the attic of his family's home

Kitty Pike's mother walked out of a bomb shelter during the Blitz of 1941. She was killed and Kitty was abandoned by the one woman that should have loved her the most. Johnny Castleton is dying. His mother can't cope and hides him in the attic of the family manor house. Out of sight, out of mind.

When Kitty's father is employed by the wealthy Castleton family as a live-in doctor in the Lake District, 10 year old Kitty bewitches the servants and the family alike. The horror of her city life is quickly replaced by the rhythmic peace of the new: swimming in the local stream with the servants, feeding the animals at the nearby farm and helping Charlie, her best friend and the Castleton's sarcastic chauffeur, build his own car.

But during the evening Kitty visits Johnny in the attic.

Appalled by the way the dying teenage boy is treated and locked away by his own mother, who showers Kitty with maternal love, Kitty befriends Johnny and sneaks up to the attic after the moon is high. They keep each other company and read from a poetry anthology of Keats, developing a relationship that is both complicated and simple.

But as the years pass by and Johnny's health declines, Charlie's feelings for Kitty develop into something more surprising and Mrs Castleton's adoration of Kitty becomes dangerously obsessive. Struggling with the memories of her mother and the effect it has had on the relationships of those she holds most dear, Kitty has to make an impossible choice.

My Mr Keats is a tender story of abandonment and gain, great love and familial friendship and of the terrible choice between following your heart and following your head.

Do not look so sad, sweet one – sad and fadingly; shed one drop then it is gone; oh 'twas born to die.
The amazing story of The Big Green Bookshop in Wood Green

Tim West and Simon Key opened the Big Green Bookshop in March 2008, after the Waterstone's where they worked in Wood Green closed, leaving the area with no dedicated bookshop. After much joy and much frustration and a huge amount of help and support from the local community the shop opened its doors to fanfares and cheers and a cake or two.

With over 50 years of book selling experience between them they're trying to run the kind of bookshop that they'd like to visit themselves, a bookshop with a thoughtful range of titles, friendly knowledgeable staff and some cracking gems that surprise and excite its customers.The book will be about how we set the shop up and, against all odds, how it's managed to keep going. It'll be an unreliable diary, in which I'll use a mixture of posts from our blog and advice on how to run a small business.There'll be sections about using social media, building a community, and also advice about growing your business. The book won't just focus on the successes either and I'll talk about all the cock-ups we've made too.There'll be stories of the authors and celebrities who've visited the shop and where we can, we'll ask them to say what they think about the shop themselves.There'll be book reviews, each one relating to something that's happened to the shop.Our hope is that with your help we can publish the book to mark the 10 year of the anniversary of the shop next year.
Eight authors from eight locations come together to tell the stories of one small-town library and its patrons and staff

Libraries are deeply important to our communities, serving as a refuge for the lonely, a source of information, a place to access books, a safe space for children to explore the world, develop a love of reading and join in a variety of activities. Libraries give us more than most of us are aware.

Borrowed tells the story of the library at the heart of the small (fictional) Scottish town of Finlay. In a variety of styles and genres, the authors have collaborated to write about the stories of the library, its patrons and staff. More than just sharing a theme, the stories in this anthology share a location and a key group of characters.

Contributions from: Shona Kinsella, Ian Skewis, Claire Patel-Campbell, Lou Allison, Stevyn Colgan, Paul Holbrook, Elena Kaufman and Erinna Mettler.

As will likely come as no surprise with a group of authors, literacy is very important to us. Literacy changes lives and words can change the world. The royalties from this book will all be donated to World Literacy Foundation.
If you like the sound of any of these then please do go and have a look and maybe help with the funding.
One of the other books I added to my TBR pile last week was Twice the Speed of Dark by Lulu Allison. Lulu sent it to me as I'm going to be on her blog tour soon and it's another book that has been published by Unbound.
A mother and daughter circle each other, bound by love, separated by fatal violence. Dismayed by the indifference she sees in the news to people who die in distant war and terror, Anna writes portraits of the victims, trying to understand the real impact of their deaths. Meanwhile Anna's daughter, killed by a violent boyfriend, tells her own story from the perplexing realms of death, reclaiming herself from the brutality. Anna's life is stifled by heartache; it is only through these acts of love for strangers that she allows herself an emotional connection to the world. Can Anna free herself from the bondage of grief and find a connection to her daughter once.
I'd love to know if any of you have had experience with Unbound or if you have pledged towards any books currently being funded. I love that I can be a part of publishing some fantastic books and it's such a great site.