Seven Day Spotlight – w/e 30/06/19
Welcome to this week's Seven Day Spotlight round up post. Yesterday my OH and I went to see the theatre version of The Girl on the Train, based on the novel by Paula Hawkins. It's a very intense play and well-acted I thought.
Thankfully, given that we had a sudden spike in heat yesterday, the theatre was reasonably cool.
I have received lots of reading matter this week. Apart from several books I also received the new editions of both NB magazine and Strong Words magazine. I'm not entirely sure when I'm going to read them given my reading schedule for the next few weeks but I'm looking forward to it. Both are great reads for book lovers and I was really pleased to see not only five of my reviews in NB this time but also a short piece about me as part of a feature about subscribers to celebrate the 100th edition. I'm not sure where the subscribing since only the 90th edition came from as I've been subscribing for a lot longer, at least 12 years. Anyway, it's lovely to be a part of the magazine and to shout about two fantastic books: The Mountain in my Shoe by Louise Beech and The Six Loves of Billy Binns by Richard Lumsden.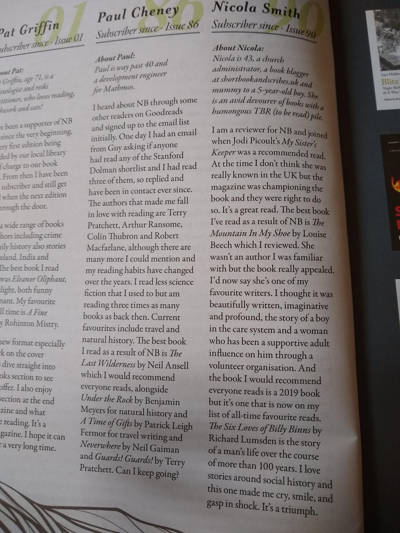 Talking of magazines, does anybody subscribe to any and then find they don't have time to read them? I have been a Woman & Home subscriber for years but I find that I end up cramming the reading in just before (or sometimes just after) the next issue arrives.
---
Here's what I posted on my blog this week:
Monday's post was my review of Our Stop by Laura Jane Williams.
On Tuesday I shared an extract from A Random Act of Kindness by Sophie Jenkins.
Wednesday was a day off.
Thursday's post was my review of The Canary Keeper by Clare Carson.
On Friday I shared an extract from A Year of Second Chances by Kendra Smith.
Saturday's post was my review of The Whisper Man by Alex North.
---
Here's what I added to my reading pile this week:
The Dragon Lady by Louisa Treger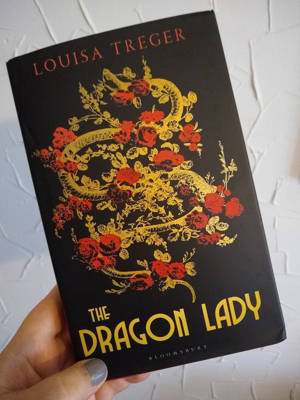 Opening with the shooting of Lady Virginia 'Ginie' Courtauld in her tranquil garden in 1950s Rhodesia, The Dragon Lady tells Ginie's extraordinary story, so called for the exotic tattoo snaking up her leg. From the glamorous Italian Riviera before the Great War to the Art Deco glory of Eltham Palace in the thirties, and from the secluded Scottish Highlands to segregated Rhodesia in the fifties, the narrative spans enormous cultural and social change. Lady Virginia Courtauld was a boundary-breaking, colourful and unconventional person who rejected the submissive role women were expected to play.

Ostracised by society for being a foreign divorcée at the time of Edward VIII and Mrs Simpson, Ginie and her second husband ,Stephen Courtauld, leave the confines of post-war Britain to forge a new life in Rhodesia, only to find that being progressive liberals during segregation proves mortally dangerous. Many people had reason to dislike Ginie, but who had reason enough to pull the trigger?

Deeply evocative of time and place, The Dragon Lady subtly blends fact and fiction to paint the portrait of an extraordinary woman in an era of great social and cultural change.
The Thunder Girls by Melanie Blake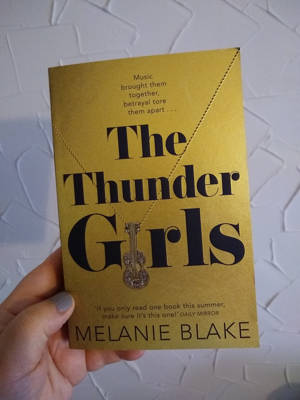 THE

Chrissie, Roxanne, Carly and Anita, an eighties pop sensation outselling and out-classing their competition. Until it all comes to an abrupt end and three of their careers are over, and so is their friendship.

THUNDER

Thirty years later, their old record label wants the band back together for a huge money-making concert. But the wounds are deep and some need this gig more than others.

In those decades apart life was far from the dream they were living as members of The Thunder Girls. Breakdowns, bankruptcy, addiction and divorce have been a constant part of their lives. They've been to hell and back, and some are still there.

GIRLS

Can the past be laid to rest for a price, or is there more to this reunion than any of them could possibly know? Whilst they all hunger for a taste of success a second time around, someone is plotting their downfall in the deadliest way possible . . .
The Girl at the Window by Rowan Coleman
Ponden Hall is a centuries-old house on the Yorkshire moors, a magical place full of stories. It's also where Trudy Heaton grew up. And where she ran away from…

Now, after the devastating loss of her husband, she is returning home with her young son, Will, who refuses to believe his father is dead.

While Trudy tries to do her best for her son, she must also attempt to build bridges with her eccentric mother. And then there is the Hall itself: fallen into disrepair but generations of lives and loves still echo in its shadows, sometimes even reaching out to the present…
The Seaside Angel by Evie Grace
Margate, 1884: When seventeen-year-old Hannah Bentley fled the family home, she never dreamed she'd find her feet working as a nurse on the children's ward at the Royal Sea Bathing Infirmary. She adores her patients and the sea air, and looks forward to a time when she'll have put away enough money so her younger sister can join her.

But when her sister suddenly turns up unannounced, she brings more trouble than Hannah bargained for. As Hannah is forced to risk everything to keep her sister out of trouble, she must somehow find the strength to save herself too…
The Murder of Harriet Monckton by Elizabeth Haynes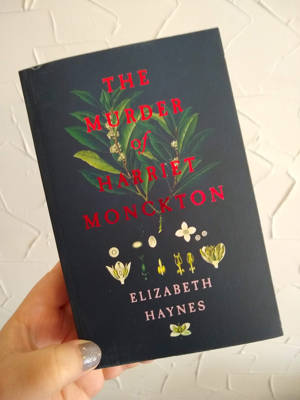 From the award-winning and bestselling author of Into the Darkest Corner comes a delicious Victorian crime novel based on a true story that shocked and fascinated the nation.

On 7th November 1843, Harriet Monckton, 23 years old and a woman of respectable parentage and religious habits, is found murdered in the privy behind the chapel she regularly attended in Bromley, Kent.

The community is appalled by her death, apparently as a result of swallowing a fatal dose of prussic acid, and even more so when the surgeon reports that Harriet was around six months pregnant.

Drawing on the coroner's reports and witness testimonies, Elizabeth Haynes builds a compelling picture of Harriet's final hours through the eyes of those closest to her and the last people to see her alive. Her fellow teacher and companion, her would-be fiancé, her seducer, her former lover—all are suspects; each has a reason to want her dead.

Brimming with lust, mistrust and guilt, The Murder of Harriet Monckton is a masterclass of suspense from one of our greatest crime writers.
The Arrival of Tavish the Tractor by Anne K Stewart
This delightfully illustrated story for children aged between four and seven follows our hero Tavish the Tractor on his adventures.
The Magnificent Mrs Mayhew by Milly Johnson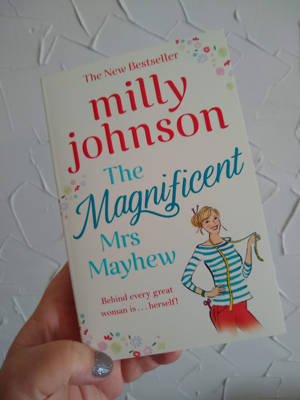 Behind every successful man is a woman.
Behind the fall of a successful man is usually another woman.

Sophie Mayhew looks like she has the perfect life. Wife of rising political star John F Mayhew, a man who is one step away from the top job in the government, her glamour matches his looks, power, breeding and money. But John has made some stupid mistakes along the way, some of which are threatening to emerge. Still, all this can still be swept under the carpet as long as Sophie 'the trophy' plays her part in front of the cameras.

But the words that come out of Sophie's mouth one morning on the doorstep of their country house are not the words the spin doctors put in there.  Bursting out of the restrictive mould she has been in since birth, Sophie flees to a place that was special to her as a child, a small village on the coast where she intends to be alone.

But once there, she finds she becomes part of a community that warms her soul and makes her feel as if she is breathing properly for the first time. Sophie knows she won't be left in peace for long. Now she must decide: where does her real future lie?