Seven Day Spotlight – w/e 20/05/18
Good afternoon and welcome to this week's Seven Day Spotlight post. Who watched the Royal Wedding yesterday? I was glued to it (as much as my 4 year old would let me be anyway, as all he wanted to watch was Paw Patrol!) and shed many a tear for such a lovely couple. I have to say that the look on this little lad's face was so memorable for me.
Anyway, back to books and here's what happened this week on my blog:
On Monday, I had a guest post from T.A. Williams about his new book, Dreaming of St Tropez, and a dog called Brutus.
Tuesday was my review of Meeting Lydia by Linda MacDonald. I enjoyed this story about dealing with the past and wondering how to deal with the future.
Wednesday was a two post day. I shared a guest post from Jackie Kabler, author of the Development, talking about how it's never too late to follow your dreams. You have a few hours left to enter the giveaway on that post to win a copy of the Cora Baxter books.
I also had a guest post from Lev Parikian, talking about Enthusiasms and his book, Why Do Birds Suddenly Disappear.
On Thursday, I reviewed the wonderful book by Mary Wood, The Street Orphans. I absolutely loved it.
And then on Friday, I reviewed another wonderful book, Underwater Breathing by Cassandra Parkin.
Then it's been a children's book weekend. On Saturday, I posted my review of The London Hat Hunting Mission by Winnie Mak Tselikas and this morning I shared my reviews of Sarah's Shadow by Nick Jones and Go To Sleep by Marion Adams.
---
Would you like to know what I have added to my TBR pile this week? I hope so. Here goes: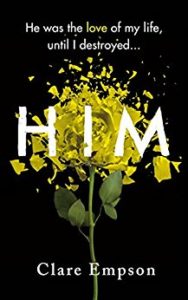 It all started with … HIM.

Catherine has become mute. She has witnessed something so disturbing that she simply can't speak – not to her husband, her children, or her friends. The doctors say the only way forward is to look into her past. Catherine needs to start with Him. Lucian.

Catherine met the love of her life at university and was drawn into his elite circle of privileged, hedonistic friends. But one night it all falls apart and she leaves him, shattering his life forever.

Still, fifteen years later, Lucian haunts every one of Catherine's quiet moments, and when they are unexpectedly reunited, their love reignites with explosive force.

But they can't move on from what happened all those years ago. In fact, uncovering the truth will cause their lives to implode once again. This time, with disastrous consequences.
The Cornish Village School by Kitty Wilson
Rosy Winter is definitely not looking for love

Following heartbreak, Rosy has rebuilt her life in the beautiful Cornish village of Penmenna. Now, headmistress of the local school, she is living by The Rule: no dating anyone in the village. Easy right? But Rosy Winter has a new neighbour, handsome gardener Matt.

In Penmenna for his new gardening TV show, this guy next door will do everything he can to persuade her to break her rule and win her heart. Meanwhile, Penmenna Village School is threatened with closure and it's up to Rosy to rally the local community and #SaveOurSchool. Can she bring her worlds together and accept help from the most unlikely of sources? One thing's for sure… she won't be giving up without a fight.
The Woman in the Mirror by Rebecca James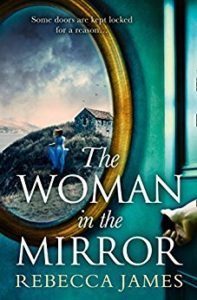 'You'll be the woman of this house, next, miss. And you'll like it.'

1947

Governess Alice Miller loves Winterbourne the moment she sees it. Towering over the Cornish cliffs, its dark corners and tall turrets promise that, if Alice can hide from her ghosts anywhere, it's here.

And who better to play hide and seek with than twins Constance and Edmund? Angelic and motherless, they are perfect little companions.

2018

Adopted at birth, Rachel's roots are a mystery. So, when a letter brings news of the death of an unknown relative, Constance de Grey, Rachel travels to Cornwall, vowing to uncover her past.

With each new arrival, something in Winterbourne stirs. It's hiding in the paintings. It's sitting on the stairs.

It's waiting in a mirror, behind a locked door.
The Girl in the Letter by Emily Gunnis
A heartbreaking letter. A girl locked away. A mystery to be solved.

1956. When Ivy Jenkins falls pregnant she is sent in disgrace to St Margaret's, a dark, brooding house for unmarried mothers. Her baby is adopted against her will. Ivy will never leave.

Present day. Samantha Harper is a journalist desperate for a break. When she stumbles on a letter from the past, the contents shock and move her. The letter is from a young mother, begging to be rescued from St Margaret's. Before it is too late.
Sam is pulled into the tragic story and discovers a spate of unexplained deaths surrounding the woman and her child. With St Margaret's set for demolition, Sam has only hours to piece together a sixty-year-old mystery before the truth, which lies disturbingly close to home, is lost for ever…
Set in the thick of workers lives in Edinburgh's thriving print industry, The Caseroom follows Iza into the arcane world of the caseroom where she learns the intricacies of a highly-skilled trade.

As one of some 800 Edinburgh women who for a few decades did so, she becomes a hand-typesetter, work that had been, and was to become once more, a male preserve. Despite hostility to the cheap labour that women represent, Iza persists in work that allows her to feed her imagination on books. But holding on to her trade means hardening herself to the needs of those she loves. And when the men's union moves to eliminate women from the caseroom and a We Women movement forms to oppose them, there is no middle ground. Torn between class and gender loyalties and embroiled in a bitter labour dispute, Iza must choose sides.
The Psychology of Time Travel by Kate Mascarenhas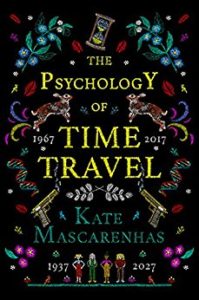 1967: Four female scientists invent a time-travel machine. They are on the cusp of fame: the pioneers who opened the world to new possibilities. But then one of them suffers a breakdown and puts the whole project in peril…

2017: Ruby knows her beloved Granny Bee was a pioneer, but they never talk about the past. Though time travel is now big business, Bee has never been part of it. Then they receive a message from the future – a newspaper clipping reporting the mysterious death of an elderly lady…

2018: When Odette discovered the body she went into shock. Blood everywhere, bullet wounds, flesh. But when the inquest fails to answer any of her questions, Odette is frustrated. Who is this dead woman that haunts her dreams? And why is everyone determined to cover up her murder?
WHAT IF you could go back in time and change the course of history? WHAT IF the watershed moment you could change was the JFK assassination? 11.22.63, the date that Kennedy was shot – unless . . .

King takes his protagonist Jake Epping, a high school English teacher from Lisbon Falls, Maine, 2011, on a fascinating journey back to 1958 – from a world of mobile phones and iPods to a new world of Elvis and JFK, of Plymouth Fury cars and Lindy Hopping, of a troubled loner named Lee Harvey Oswald and a beautiful high school librarian named Sadie Dunhill, who becomes the love of Jake's life – a life that transgresses all the normal rules of time.

With extraordinary imaginative power, King weaves the social, political and popular culture of his baby-boom American generation into a devastating exercise in escalating suspense.