#shortbookscribe #bookreview – Go To Sleep by Marion Adams and Sarah's Shadow by Nick Jones @Marion_author @nickjonesauthor @rararesources #BlogTour #ChildrensBooks
I have a double whammy for you today as I'm reviewing two children's books: Go To Sleep by Marion Adams and Sarah's Shadow by Nick Jones. Thank you to Rachel Gilbey from Rachel's Random Resources for the place on the tour and to the publishers for the review copies.
Go To Sleep by Marion Adams

Tansy the sheep can't go to sleep. She's forgotten how to do it! But when she follows the barn owl's advice and starts counting sheep, she realises that something is wrong … The award-winning bedtime story with a humorous twist that children will love!
Purchase Links:
---
I read Go to Sleep with my four year old son. He found it quite amusing to read about Tansy, a young sheep who can't get to sleep and is therefore advised to count, yes you've guessed it, sheep! But she gets confused and thinks that one of the sheep is missing. By the end, all the sheep are awake apart from Tansy, who is tired after her sheep counting escapades.
It's a sweet and fun story, about that age-old problem of getting to sleep at night. There are some lovely illustrations and at the end there is the chance to help Tansy count the sheep. Basically, I'd say this is the perfect bedtime read and my son really enjoyed it.
---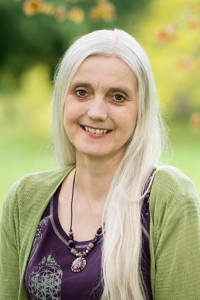 Marion Adams has been writing for as long as she can remember, usually for fun and sometimes for money as well. She started her career as an in-house copywriter with a publisher and now works as a freelance proofreader and editor. It's her dream job because she's paid to read all day (and eat dark chocolate). Over the years, she's written all kinds of things for both adults and children, some serious and some less so, with published work including magazine stories, articles, poems, plays and non-fiction books.
Marion lives in Devon, UK, and when she's not reading or writing (or eating dark chocolate), she loves going for walks on the wild moors where her picture book Go To Sleep! is set.
---
Sarah's Shadow by Nick Jones

If you could change something about yourself, would you do it? When Sarah Simpkins is teased about her shadow in the school playground, she finds herself wishing she didn't have one. That night she has the chance to make the wish come true. But will losing her shadow really make her happy?
Purchase Links:
---
Sarah's Shadow is the story of Sarah, a young girl who is being picked on at school for the length of her shadow, of all things. Feeling in despair, she wishes her shadow away but then becomes very conscious of it being missing whilst on a school trip with the very girl who picks on her the most. She realises that getting rid of the reason she was being picked on doesn't necessarily mean that she is happy.
I read this book with my four year old son. I do think he was a little young for the message contained therein and I was a bit concerned about bringing to his attention the fact that kids can be picked on and bullied. But he didn't really think anything of it and took it very much at face value. I think it will be a valuable read as he gets older and goes to school.
It is a lovely read, particularly as Sarah gets her own back on the girl who was picking on her (but not in a nasty way). There's a very good message in the story and hopefully what children will take from it is that there's nothing wrong with being exactly who you are.
---

Nick Jones is an author based in Cheshire, UK, but originally from Bristol. He has written a series of joke books and an illustrated children's book. His first joke book, Gagged and Bound, was written during the summer of 2014 and was published by Full Media Ltd later in the year to critical acclaim, garnering positive reviews from numerous book review websites such as Reader's Favorite and The Bookbag. A follow-up, Gagged and Bound 2, was released a year later and received a similarly positive response, and in 2017 Nick returned with the third instalment. Nick returned with a very different book, Sarah's Shadow, in December 2017. He has several new books in the pipeline including two picture books and a children's joke book.
---