Seven Day Spotlight – w/e 14/01/18
Hello and welcome to another Seven Day Spotlight. This is where I round up the week on my blog and try and tempt you to add to your TBR pile by telling you what I've added to mine this week.
So, this week on the blog:
On Monday, I reviewed the dark thriller, Hydra by Matt Wesolowski.
Then on Tuesday, I had a guest post from Kathy Sharp, author of Whales and Strange Stars, all about sense of place.
Wednesday brought a guest post from Áine Toner, author of We Need to Talk About Six, in which we heard about a day in the life of Declan, one of the characters.
On Friday, I reviewed Dreaming of Florence by T.A. Williams.
And on Saturday, I had a Q&A with Susi Osborne, author of Angelica Stone.
---
So, what have I added to my TBR pile this week?
The Lemon Tree Café by Cathy Bramley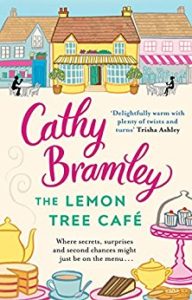 When Rosie Featherstone finds herself unexpectedly jobless, the offer to help her beloved Italian grandmother out at the Lemon Tree Cafe – a little slice of Italy nestled in the rolling hills of Derbyshire – feels like the perfect way to keep busy.

Surrounded by the rich scent of espresso, delicious biscotti and juicy village gossip, Rosie soon finds herself falling for her new way of life. But she is haunted by a terrible secret, one that even the appearance of a handsome new face can't quite help her move on from.

Then disaster looms and the cafe's fortunes are threatened . . . and Rosie discovers that her nonna has been hiding a dark past of her own. With surprises, betrayal and more than one secret brewing, can she find a way to save the Lemon Tree Cafe and help both herself and Nonna achieve the happy endings they deserve?
The Street Where You Live by Roisin Meaney
It's the hottest heatwave in years and as preparations for an end-of-summer concert get underway, the notes soar. But so, too, do the scandals and secrets …

Choir member Molly sees a young boy who she's convinced is her grandson, but how does she find out the truth when her son Philip ran away to New Zealand five years ago?

Meanwhile Molly's daughter Emily has fallen in love for the second time in her life. Except this time it's with the wrong man …

While choir leader Christopher, who closed off his heart to love a long time ago, is making do with snatched trysts with new member Jane – who also happens to be married. But then American author Freddie moves in next door and suddenly things begin to get complicated.

As performance night approaches, the heatwave breaks and members of the choir discover that their lives intertwine more than they could ever have imagined. But are the inhabitants of the town ready for what happens next?
Common People: The History of An English Family by Alison Light
Family history is a massive phenomenon of our times but what are we after when we go in search of our ancestors? Beginning with her grandparents, Alison Light moves between the present and the past, in an extraordinary series of journeys over two centuries, across Britain and beyond.

Epic in scope and deep in feeling, Common People is a family history but also a new kind of public history, following the lives of the migrants who travelled the country looking for work. Original and eloquent, it is a timely rethinking of who the English were – but ultimately it reflects on history itself, and on our constant need to know who went before us and what we owe them.
Angelica Stone by Susi Osborne
Following years of sexual abuse and resulting psychological trauma, Angelica Stone has learnt to rely solely on herself. Unwilling to allow anyone to get close to her, Angelica is reluctant to allow her work colleague Lola into her life. Lola, in contrast to the damaged Angelica, is from what appears to be a happy middle-class family. But all is not what it seems…
An unlikely bond is formed between the two as they learn more about eachother. As they become closer, a series of life-changing events leave Lola on the verge of ruin. Will the friends be able to better themselves and have the lives they so desperately want? Or will they succumb to the expectations and the path already laid out for them?
Angelica Stone follows both characters in their own journey of self-discovery. This close and in-depth look into the lives of Angelica and Lola will see the reader laugh and cry as the two women learn about themselves and the invaluable friendship they have.
How I Lose You by Kate McNaughton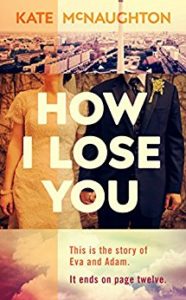 What happens to a story when it ends too soon?

When Eva and Adam fall into bed one Friday night, tired and happy after drinks with friends, they have their whole lives ahead of them. But their story ends on page twelve.

That's no reason to stop reading though, because How I Lose You is a story told backwards – and it's all the more warm, tender and moving because we know it is going to be interrupted. It's a story Eva thought she knew – but as you and she will discover, it's not just the ending of the story that she got wrong.
The Devil's Dice by Roz Watkins
The devil is coming…

A SHOCKING DEATH

A lawyer is found dead in a Peak District cave, his face ribboned with scratches.

A SINISTER MESSAGE

Amidst rumours of a local curse, DI Meg Dalton is convinced this is cold-blooded murder. There's just one catch – chiselled into the cave wall above the body is an image of the grim reaper and the dead man's initials, and it's been there for over a century.

A DEADLY GAME

As Meg battles to solve the increasingly disturbing case, it's clear someone knows her secrets. The murderer is playing games with Meg – and the dice are loaded…
Our Kind of Cruelty by Araminta Hall
This is a love story. This is a tragedy. This is a book about a break up so bad that when you put the pieces of the love story back together, what you get is MURDER …

***

Mike knows that most of us travel through the world as one half of a whole, desperately searching for that missing person to make us complete.

But he and Verity are different. They have found each other and nothing and no one will tear them apart.

It doesn't matter that Verity is marrying another man.

You see, Verity and Mike play a game together, a secret game they call 'the crave', the aim being to demonstrate what they both know: that Verity needs Mike, and only Mike.

Verity's upcoming marriage is the biggest game she and Mike have ever played. And it's for the highest stakes.

Except this time in order for Mike and Verity to be together someone has to die …
The Cliff House by Amanda Jennings
Some friendships are made to be broken

Cornwall, summer of 1986.

If only… thinks Tamsyn, fifteen-years-old, with her binoculars trained on the perfect family in their perfect house…

If only she lived at the Cliff House, towering above the sea, with its beautiful Art Deco swimming pool.

If only Tamsyn's life was as perfect as the owners', the Davenports, with their effortless glamour and privilege.

If only Tamsyn's father hadn't died and left her mother working as a cleaner, tidying up after the Davenport's outrageous parties.

If only Edie Davenport wanted to be her friend….

If only Edie hadn't met her brother, Jago, and liked him more…

Amanda Jennings deftly weaves a deadly tale of loss and longing in this gripping and powerful psychological thriller which will haunt readers long after the final page is turned.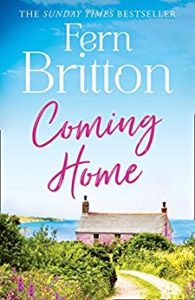 When the only place you want to be is home…

When Ella's beloved grandmother dies, she comes back to the beautiful Cornish coast to heal her heart. There she finds her home again and discovers a new life, and new love … But she also opens a treasure trove of secrets.

Sennen left Cornwall a young single mum but unable to cope. She left her children, her family and part of her. She's spent the years hiding from her past, hiding from herself.

Now it's time to come back. To Cornwall. To face her mistakes. To pray for forgiveness. To hope for a future with her daughter.

Pendruggan: A Cornish village with secrets at its heart
Prosecco and Promises by A.L. Michael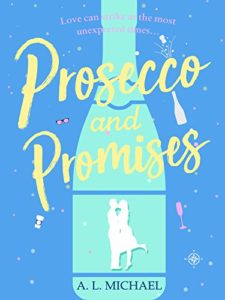 Since her mother died when Mia was a child, her dad has been her best friend and her idol. Now, the cancer he survived years before is back, and this time there's no fighting it. To make matters worse her dad's last request is for Mia to leave him and visit her mother's family on the Italian island of Ischia so she doesn't have to be there at the end.

Arriving at the sun-soaked island, Mia is embraced by the warm, crazy family she doesn't know. While she waits for the phone to ring with the dreaded news, Mia desperately looks for a connection to the mother she never knew. Stumbling upon an antique shop run by the charming Antonio and his grouchy but handsome grandson Salvatore, she throws herself into helping with the shop restoration. As Mia and Salvatore's bickering soon turns to chemistry, will she risk having her heart broken when she knows what's waiting for her at home?
What do you think? Can I tempt you with any of these?