Seven Day Spotlight – w/e 11/03/18
It's that time of the week again. Time flies, doesn't it? So this is my round up of the week on my blog and my attempt to tempt you with all the additions to my TBR pile.
First off, on Monday I reviewed Tess and Tattoos by H.A. Leuschel.
On Tuesday, I had extracts from Ninja School Mum by Lizzie Chantree and The Zero and The One by Ryan Ruby.
Wednesday brought a review of The Green Tracksuit by Peter Gordon Elliot.
On Thursday, I had an interview with Ellen Crosby, one of the main characters in The Key by Kathryn Hughes.
On Friday, I had the pleasure of helping to reveal the cover of The Corner Shop in Cockleberry Bay by Nicola May and reviewed children's poetry book, The Dog Ate My Homework by Rachel Gilbey.
And finally, on Friday, Raj Dhaliwal, author of The Love Lottery, shared his top five dating tips.
---
Now, would you like to see what's been added to my TBR pile this week? There are some crackers!
The Liar's Girl by Catherine Ryan Howard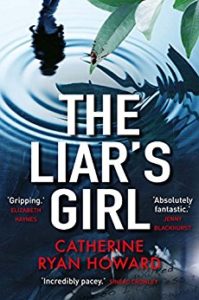 Her first love confessed to five murders. But the truth was so much worse.

Dublin's notorious Canal Killer, Will Hurley, is ten years into his life sentence when the body of a young woman is fished out of the Grand Canal. Though detectives suspect they are dealing with a copycat, they turn to Will for help. He claims he has the information the police need, but will only give it to one person – the girl he was dating when he committed his horrific crimes.

Alison Smith has spent the last decade abroad, putting her shattered life in Ireland far behind her. But when she gets a request from Dublin imploring her to help prevent another senseless murder, she is pulled back to face the past – and the man – she's worked so hard to forget.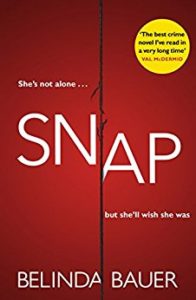 SNAP DECISIONS CAN BE FATAL . . .

On a stifling summer's day, eleven-year-old Jack and his two sisters sit in their broken-down car, waiting for their mother to come back and rescue them. Jack's in charge, she said. I won't be long.

But she doesn't come back. She never comes back. And life as the children know it is changed for ever.

Three years later, mum-to-be Catherine wakes to find a knife beside her bed, and a note that says: I could have killed you.

Meanwhile Jack is still in charge – of his sisters, of supporting them all, of making sure nobody knows they're alone in the house, and – quite suddenly – of finding out the truth about what happened to his mother.

But the truth can be a dangerous thing . . .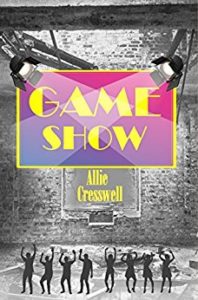 Imagine that for one night only you could do absolutely anything you wanted, and get away with it.
Welcome to Game Show.

It is 1992, and in a Bosnian town a small family cowers in their basement. The Serbian militia is coming – an assorted rabble of malcontents given authority by a uniform and inflamed by the idea that they're owed something, big-time, and the Bosnians are going to pay. When they get to the town they will ransack the houses, round up the men and rape the women. Who's to stop them? Who's to accuse them? Who will be left, to tell the tale?

Meanwhile, in a nondescript northern UK town a group of contestants make their way to the TV studios to take part in a radical new Game Show. There's money to be won, and fun to be had. They'll be able to throw off their inhibitions and do what they want because they'll all be in disguise and no-one will ever know.

In a disturbing denouement, war and game meld into each other as action and consequence are divided, the words 'blame' and 'fault' have no meaning and impunity reigns .

Game Show asks whether the situation which fostered the Bosnian war, the genocide in Rwanda, the rise of so-called Islamic State in Syria and the ethnic cleansing in Myanmar could ever happen in the West. The answer will shock you.
Another Mother by Amanda James (no link yet)
Adopted at birth, for years Lu has secretly dreamt of finding her birth mother but childhood bullying has left her with a lack of confidence. When a tragic accident changes her life forever it sets her on a mission to get in contact with her birth mother and find out the reasons behind her adoption.

When she tracks down her mother in Cornwall there is an emotional reunion and the pair begin to form a relationship.

But is everything as wonderful as it appears or has Lu walked into a nightmare?
The Unlikely Heroics of Sam Holloway by Rhys Thomas
This is no ordinary love story and Sam is no typical hero…but he is a hero.

Sam Holloway has survived the worst that life can throw at you. But he's not really living. His meticulous routines keep everything nice and safe – with just one exception…

Three nights a week, Sam dons his superhero costume and patrols the streets. It makes him feel invincible – but his unlikely heroics are getting him into some sticky, and increasingly dangerous, situations.

Then a girl comes into his life, and his ordered world is thrown into chaos … and now Sam needs to decide whether he can be brave enough to finally take off the mask.

Both hilarious and heart-warming, this is a story about love, loneliness, grief, and the life-changing power of kindness.
Before We Say Goodbye by Madeleine Reiss
Scott Hudson's mother, Josie, has dedicated her whole life to looking after him. When his heart failed, aged seven, her world came crashing down.

Now, at nineteen, Scott is ill again, with little chance of another transplant he's worried his time is running out. He knows the news will devastate his mother once more.

He owes her everything, so Scott decides to find someone to be there for Josie, if he can no longer be.

Blissfully unaware of 'Project Boyfriend', Josie is startled when Scott sets her up on a series of blind dates. Unable to deny her son anything, she awkwardly finds herself back in the dating game . . . and enjoying it more than she ever imagined.

But can her heart make room for someone new?
Sometimes you have to take the law into your own hands…

DI Laura Jefferson will do whatever it takes to bring down London's most notorious crime boss. When her team receive a deadly threat – stop their investigation or the police and their families will be targeted – but they aren't willing to back down…

Then the killings begin.

A new body is turns up every day, and with no leads, Laura knows she has to take action. Her family is innocent and she'll stop at nothing to protect them.

When someone close to her is hurt, she'll break every rule in the book to get vengeance.
The Lost Girl by Carol Drinkwater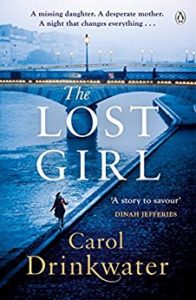 Since her teenage daughter went missing four years ago, Kurtiz Ross has blamed and isolated herself. Until, out of the blue, Lizzie is sighted in Paris.

But within hours of her arrival, Kurtiz sees the City of Light plunged into terror.

Amid the fear and chaos, a hand reaches out. A sympathetic stranger offers to help a terrified mother find her daughter.

The other woman's kindness – and her stories of her own love and loss in post-war Provence – shine unexpected light into the shadows.

The night may hold the answers to a mystery – but dare Kurtiz believe it could also bring a miracle?
The Lost Letters of William Woolf by Helen Cullen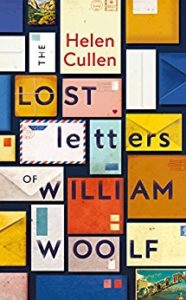 William Woolf works as a letter detective in the Dead Letters Depot of East London; daily he tries to solve the mysteries of hundreds of undelivered letters and parcels to help them complete their journeys. When he starts to find letters written by a woman named Winter to her Great Love, (whom she has never met), he becomes convinced that she is writing to him. William's marriage is crumbling and Winter's letters offer him an alternative romantic possibility.

Torn between his love and commitment to his wife and his romantic idealism, William must of follow the clues in Winter's letters to solve his most important mystery yet: the human heart.
Annabel vs The Internet by Annabel Port
Annabel Port has found herself in some bizarre and, let's say, diverse situations. She's sneaked around Google HQ in search of ball pools. She's exhibited her own conceptual art at the Tate Modern (unofficially). She's been a real-life shop mannequin at Mulberry.

There were the attempts to overthrow Prince Andrew and befriend Vladimir Putin, as well as become an erotic-fiction writer, a self-help guru and immortal.

"BUT WHY?" you might ask. "I mean, befriending Putin makes sense, but who'd want to write erotic fiction?!"

The answer is this: Annabel's spent the bulk of her professional life working as a radio presenter, and some time ago, her co-presenter, Geoff Lloyd, grew concerned that she was slipping into a premature old age – although he mostly just wanted to make amusing radio. So, the challenges began, and Annabel transformed into someone more daring than she'd ever imagined.

Annabel vs the Internet is a hilarious, off-kilter and entirely true collection of Annabel's favourite stories from these challenges that'll leave you marvelling at the kindness of strangers and dumbfounded by Annabel's audacity.
Among the Branded by Linda Smolkin
What if a 70-year-old letter from World War II changed the course of your life?

While attending Valor of the '40s, art director Stephanie Britain stumbles upon a flea market selling letters from the war. She buys a handful, hoping they'll inspire the redesign for a client's website at her branding and design firm. At first, she's drawn by the lost art of penmanship, but soon discovers a hidden treasure nestled inside declarations of love from homesick soldiers.

Stephanie enlists a coworker to translate one and realizes it's not a love letter after all. When a shocking discovery about a client causes Stephanie to question her principles and dedication to her firm's business, she's forced to make a difficult decision—one that could give her peace of mind, yet ruin her career in the process.

Contemporary fiction with a historical touch, AMONG THE BRANDED explores family life, an unexpected friendship, and moral conflicts that make us wonder what's more important: our livelihood or our beliefs.
The Tuscan Child by Rhys Bowen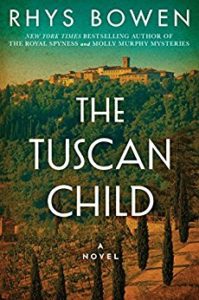 In 1944, British bomber pilot Hugo Langley parachuted from his stricken plane into the verdant fields of German-occupied Tuscany. Badly wounded, he found refuge in a ruined monastery and in the arms of Sofia Bartoli. But the love that kindled between them was shaken by an irreversible betrayal.

Nearly thirty years later, Hugo's estranged daughter, Joanna, has returned home to the English countryside to arrange her father's funeral. Among his personal effects is an unopened letter addressed to Sofia. In it is a startling revelation.

Still dealing with the emotional wounds of her own personal trauma, Joanna embarks on a healing journey to Tuscany to understand her father's history—and maybe come to understand herself as well. Joanna soon discovers that some would prefer the past be left undisturbed, but she has come too far to let go of her father's secrets now…
Langlands House is haunted, but not by the ghost you think.

Augusta McAndrew lives on a remote Scottish estate with her grandmother, Rose. For her own safety, she hides from outsiders, as she has done her entire life. Visitors are few and far between – everyone knows that Langlands House is haunted.

One day Rose goes out and never returns, leaving Augusta utterly alone. Then Tom McAllister arrives – good-looking and fascinating, but dangerous. What he has to tell her could tear her whole world apart.

As Tom and Augusta become ever closer, they must face the question: is love enough to overcome the ghosts of the past?

In the end, Langlands House and its inhabitants hold more secrets than they did in the beginning…
The Sapphire Widow by Dinah Jefferies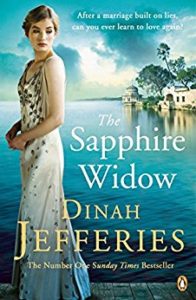 Ceylon, 1935. Louisa Reeve, the daughter of a successful British gem trader, and her husband Elliot, a charming, thrill-seeking businessman, seem like the couple who have it all. Except what they long for more than anything: a child.

While Louisa struggles with miscarriages, Elliot is increasingly absent, spending much of his time at a nearby cinnamon plantation, overlooking the Indian ocean. After his sudden death, Louisa is left alone to solve the mystery he left behind. Revisiting the plantation at Cinnamon Hills, she finds herself unexpectedly drawn towards the owner Leo, a rugged outdoors man with a chequered past. The plantation casts a spell, but all is not as it seems. And when Elliot's shocking betrayal is revealed, Louisa has only Leo to turn to…
The Foyles Bookshop Girls by Elaine Roberts (pre-order)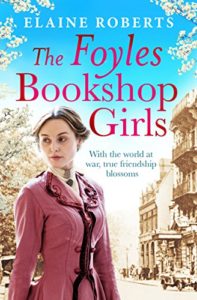 It's 1914 and the threat of war with Germany hangs over the country.

There's a strong bond between Alice, Victoria, who is heartbroken, and the vivacious Molly, which stems back to their childhood, and continues as they work together in Foyles Bookstore.

When Alice's underage brother, Charles, joins up, her boyfriend, Freddie, consoles her. He declares his love and wants to marry at the earliest opportunity, but her excitement is ripped away when he admits to signing up and leaves the following day.

Will love and friendships survive the trials, tribulations and the battles ahead?
So did I manage to tempt you?