#blogtour – The Key by Kathryn Hughes @KHughesAuthor @Headlinepg #GuestPost
Welcome to my stop on the blog tour for The Key by Kathryn Hughes. Thank you to Becky Hunter from Headline for the place on the tour and the review copy. I so wish I could have fitted in a read of this book, which sounds fantastic, but I couldn't do it in time. So it's lucky that I have a fabulous guest post to share with you instead – an interview with Ellen Crosby, one of the characters in the book. First of all, let's see what The Key is about.

1956
It's Ellen Crosby's first day as a student nurse at Ambergate County Lunatic Asylum. When she meets a young woman committed by her father, and a pioneering physician keen to try out the various 'cures' for mental illness, little does Ellen know that a choice she will make is to change all their lives for ever…

2006
Sarah is drawn to the abandoned Ambergate Asylum. Whilst exploring the old corridors she discovers a suitcase belonging to a female patient who was admitted fifty years earlier. The shocking contents lead Sarah to unravel a forgotten story of tragedy, lost love and an old wrong that only she may have the power to put right . . .
This book sounds so good. If you agree then the ebook is only 99p and the paperback is available from 6th September.
---

INTERVIEW WITH ELLEN CROSBY –
STUDENT PSYCHIATRIC NURSE AT AMBERGATE ASYLUM
1. Why did you decide to go into this profession?
Even as a little girl, I always wanted to be a nurse.  I would spend hours playing with my doll and my teddy bear, bandaging their limbs and pretending they were sick.  My mother made me a nurse's uniform out of an old blue blouse of hers and I hardly ever took it off.  Unfortunately, I didn't have the qualifications to go into general nursing but one day my mother spotted an advert in the local paper advertising posts for student nurses at the local mental hospital.  No qualifications were necessary, so it seemed too good to be true.  I had to take an entrance exam, I was the only one in the exam hall and couldn't answer half the questions.  Still, I was offered a placement as a Student Nurse.  The alarm bells really should have started ringing then.
2. Did you ever want to do anything else when growing up?
I couldn't stand the thought of working in an office, all those typewriters clattering away, giving me a headache.  I love children and did think about becoming a teacher.  I have a younger brother, who I adore, and I was always happy to help him with his reading and writing.  I'm quite a patient person so I think I would have been good at it, but destiny had other ideas.
3. Who is the person who inspires you most in the world?
That's easy – my mother!  She is the most selfless person you could ever wish to meet.  Everything she does is for someone else's benefit.  Although money was tight in our house, me and our Bobby never went without. I remember once, my father bought her a special birthday present – a beautiful silk blouse in a shade of turquoise that perfectly matched her eyes.  She filled up when she opened it.  She'd never possessed anything like it but there was a reason for that – she never went anywhere that required her dress up.  A few weeks later, our Bobby had a new pair of shoes and a jumper and I had a new skirt.  It was like she'd won the pools or something, not that she'd waste money on frivolous stuff like that.  But, no, she'd taken the blouse back to the shop and exchanged it for necessities for me and our Bobby.  My father wasn't even mad. Said it made him love her even more.
4. What do you find the most difficult and most rewarding parts of your job?
There are so many patients in Ambergate who have been dumped there and simply left to wither and die.  They've spent so long in the asylum, they're terrified of getting out.  They never receive any visitors and spend the endless days just sitting staring out of the window at a world they are no longer part of.  These are human beings who once had a family, a vibrant life full of hope for the future and now they're stuck in a system which barely recognises their basic human rights. Some patients do get better though and it's those cases that keep me going, stop me from packing it all in and getting a normal job.
---

---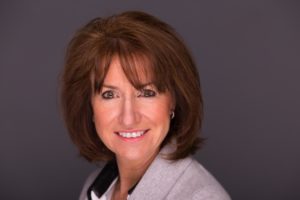 Kathryn Hughes was born in Altrincham, near Manchester. After completing a secretarial course, Kathryn met her husband and they married in Canada. For twenty-nine years they ran a business together, raised two children and travelled when they could to places such as India, Singapore, South Africa and New Zealand. Kathryn and her family now make their home in a village near Manchester. Her first novel, The Letter, was a Kindle Number One bestseller.