Seven Day Spotlight – w/e 06/05/18
Welcome to this week's Seven Day Spotlight on a sunny Bank Holiday weekend. I hope you're all enjoying yourselves and relaxing with a good book. Please do let me know what you're reading at the moment.
Here's what happened this week on my blog:
On Monday, I had a really interesting guest post by Kate White, author of The Wrong Man. She talked about the top three writing tips she had learned from other mystery writers.
Tuesday's post was a Q&A with Roger Bray, author of The Picture.
On Wednesday, I helped to reveal the pretty cover of The Cottage on Lily Pond Lane by Emily Harvale.
Thursday was a two post day. I shared my publication day review of Grace After Henry by Eithne Shortall, an absolutely lovely read.
I also interviewed Elaine Everest on publication of Wartime at Woolworths.
On Friday, I reviewed The Weekend Spa Break by Anne John-Ligali, which was a short read that I really enjoyed.
And on Saturday, I reviewed A Clean Sweep by Audrey Davis, which was a witty and feel-good story.
Finally, today I reviewed The Old You by Louise Voss which is an intense and electrifying psychological thriller.
---
So, what's been added to that teetering reading pile this week?
The Temptation of Gracie by Santa Montefiore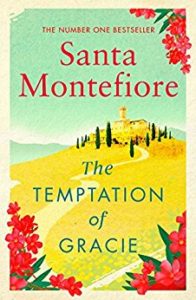 Never give up on your dreams, no matter how long you hold on to them . . .

When Gracie Burton stumbles upon an advertisement for a week-long cookery course in the heart of the Tuscan countryside,she cannot resist, and ploughs her life savings into the trip.

Her only family – daughter Carina and granddaughter Anastasia – are hesitant about what has prompted this seemingly random venture. But they have no sense of Gracie's past; of what could possibly be calling her to Italy. They have no idea that Gracie is harbouring the secret of an extraordinary life that preceded them . . .
Mother's Day on Coronation Street by Maggie Sullivan
It's 1942 and Annie Walker is the landlady of the Rovers Return on Coronation Street. With her husband Jack away fighting for King and Country, Annie must juggle lone motherhood with keeping the regulars happy.

Gracie Ashton works behind the bar at the Rovers and scoffs at the daft girls who are having their heads turned by the American soldiers flooding into Weatherfield. But when she finds herself thrown together with the handsome GI, Chuck Dawson, Gracie wonders if she has her own head screwed on right.

With rationing, air raids and blackouts, the wives and mothers of Coronation Street are determined to count their blessings, but when an unwelcome face from the past turns up at the Rovers it looks like Annie will have more to worry about than Hitler's bombs…

Full of Coronation Street's trademark humour and warmth, it's the perfect gift for Mother's Day.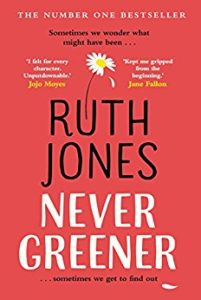 The past has a habit of tracking us down. And tripping us up.

When Kate was twenty-two, she had an intense and passionate affair with a married man, Callum, which ended in heartbreak. Kate thought she'd never get over it.

Seventeen years later, life has moved on – Kate, now a successful actress, is living in London, married to Matt and mother to little Tallulah. Meanwhile Callum and his wife Belinda are happy together, living in Edinburgh and watching their kids grow up. The past, it would seem, is well and truly behind them all.

But then Kate meets Callum again.

And they are faced with a choice: to walk away from each other . . . or to risk finding out what might have been.

Second chances are a rare gift in life. But that doesn't mean they should always be taken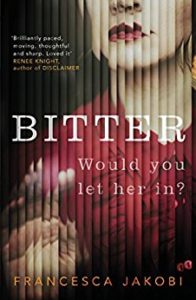 It's 1969, and while the summer of love lingers in London, Gilda is consumed by the mistakes of her past. She walked out on her beloved son Reuben when he was just a boy and fears he'll never forgive her.

When Reuben marries a petite blonde gentile, Gilda takes it as the ultimate rejection. Her cold, distant son seems transformed by love – a love she's craved his entire adult life. What does his new wife have that she doesn't? And how far will she go to find out? It's an obsession that will bring shocking truths about the past to light . . .

Bitter is a beautiful and devastating novel about the decisions that define our lives, the fragility of love and the bond between mother and son.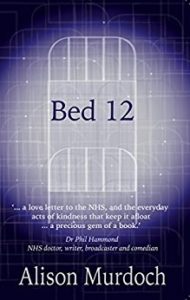 What do you do when the most important person in your life is about to die?

Who can help you?

How do you keep going?

When Alison Murdoch's husband catches viral encephalitis and falls into a life-threatening coma, everything changes. 'Bed 12' is a survival guide to the world of acute medicine, and a poignant and darkly comic account of what it's like to fight for someone's life.

Over the course of a summer, machines beep and clatter, medical staff come and go, and family and friends of varying beliefs offer well-intentioned advice. For someone unfamiliar with hospitals, death and dying, the insights of Buddhism assume a greater relevance than ever before. This book is an astute, profound and uplifting insight into how to cope with despair, heartache and the unknown.

'The object of my concern—or rather the entire focus of my current existence—is now lying in Bed 12.'
GUESS

WHO

A waitress. A cleaner. An actress. A lawyer. A student. Everyone is a suspect.

WHERE

In a locked room – with no escape, and no idea how they got there.

WHAT

In the bathtub, the body of a man they all knew. Someone murdered him. Someone in this room.

WHY

They have three hours to find out. Or they all die.

THE RULES ARE SIMPLE. THE GAME IS NOT

Imagine Agatha Christie had created an interactive Escape the Room game, and GUESS WHO would be the result. For fans of the DI Helen Grace series by MJ Arlidge, The Woman in Cabin 10 by Ruth Ware, Ragdoll by Daniel Cole, and Rattle by Fiona Cummins.
Collecting Conversations by Sam Bunch
From the author:

Collecting Conversations is a project I began a few years ago. After my Mum died we cleared out the family home and found 30 years worth of her diaries. Their content – simple, often funny – one liners. Her pathos grounded in everyday life. They ignited something in me – a desire to ask other women how they 'do life'. Over a period of four years I gathered a treasure chest of insight and wise words from 100 ordinary women. I hope to encourage and inspire connections through the art of everyday conversations.
Please do let me know your thoughts on any of these books. In the meantime