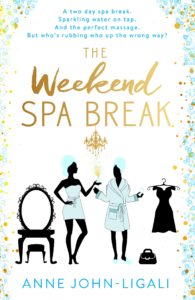 #bookreview – The Weekend Spa Break by Anne John-Ligali @AnneJohnLigali @rararesources #blogtour
I'm so pleased to welcome you to my stop on the blog tour for The Weekend Spa Break by Anne John-Ligali and I'll be sharing my thoughts today. It was lovely to return to this short story series and meet up with the characters again.
Friendships Online Series

Part Two

After finally meeting in person at the publishing party of the season, Constance and Estelle are determined not to let their friendship return to mere virtual champagne bottles and uploaded pictures of food.

It's been a busy year, and Constance feels it's time to reward herself with the spa break Estelle gave her for Christmas. Naturally, Constance wouldn't dream of taking anyone other than Estelle, and this will provide the perfect opportunity to bond with her new chum.

As the excited pair spend some quality time together, they realise it's not just writing books they have in common, but something that goes much deeper. After a few Jacuzzi sessions, facials, pedicures, and a massage by sexy Senior Therapist, Julio, everything seems to be peachy until an unexpected visitor turns Constance's weekend of bliss … on its head.

A two-day spa break.

Sparkling water on tap.

And the perfect massage.

But who's rubbing who up the wrong way?
---

Having enjoyed the first of these Friendships Online stories, The Big Event, I was keen to return to Constance, Estelle and co and see what happened next. The Weekend Spa Break starts, quite literally, where The Big Event left off.
This second instalment is a bit longer than the first and a bit more in-depth. We learn quite a bit more about Constance and Estelle, in particular, as we see them go to the Glitzy Spa together, Constance using the gift that Estelle gave her at The Big Event to cement their friendship.
They have a great time together, enjoying the luxury and each other's company, gorgeous food and lots of lovely spa treatments, including massages from the delectable Julio, who Constance finds herself rather taken with.
I thought it was great to meet up with everyone again. The two ladies are the main players, but we were treated to social media updates from the others as well. The author has an engaging writing style and I couldn't help but like all the characters.
The story took an unexpected turn at the end and, if I'm honest, I thought it felt a little out of place, but it certainly added an extra dimension to the story and left me with some questions that I'm sure will be answered in the final instalment.
The Weekend Spa Break was a delightful way to spend an hour or so. It's not too taxing but it also has stronger themes running through it. I'm looking forward to part three now.
---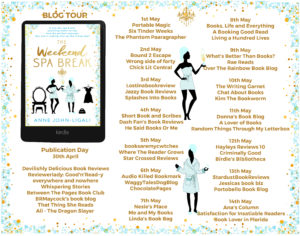 ---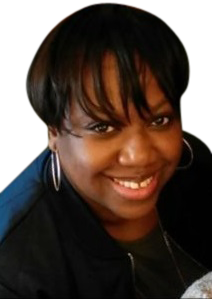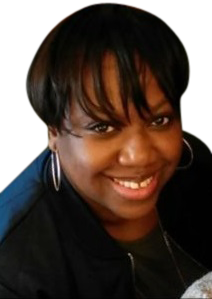 Anne John-Ligali is a writer and the founder of Books and Authors UK, a popular website featuring author interviews and book reviews.  She loves all things books: reading, writing, going to book events, and meeting other book lovers. She has written a series of short stories and is currently writing her first novel.
Anne has always loved stories and read many books as a child, including the entire Sweet Valley High and Caitlyn series.  Her interest in writing fiction came years later, when she began writing for pleasure in 2007.
Originally from Peterborough, Anne now lives in London. After moving to London, she studied graphic design at the University of Arts and has held a number IT administration jobs in the city. Anne continues writing and aspires to write more women's fiction books, a non-fiction book and several children's books.