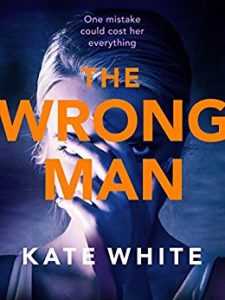 #BlogTour #GuestPost by Kate White, Author of The Wrong Man @katemwhite @canelo_co
Welcome to my stop on the first day of The Wrong Man blog tour. I have a fabulous guest post by Kate White for you today. I'd like to thank Ellie Pilcher from Canelo for the place on the tour.
A moment of pleasure leads to a deadly game of cat and mouse in this slick and suspenseful thriller.

Kit Finn meets handsome sculptor Matt Healy on a business trip and the two share a night of passion. They arrange a second date, but when Kit arrives at Matt's apartment she is greeted by a stranger claiming he is the real Matt and that his identity was stolen.

Realising she has been duped Kit decides to put the encounter behind her. Shortly after, the police ask her to identify a man killed in a hit and run, carrying only her business card, and she is shocked to find the dead man is the person she knows as the genuine Matt Healy.

Kit fears she has become unintentionally embroiled in a sinister web of deceit. With no real evidence to take to police, Kit resolves to unravel the mystery herself. But can she do so before more lives, including her own, are put in danger?

For fans of psychological suspense and compulsive mysteries, don't miss this tense and page-turning novel.
Buy links:
---
The 3 Best Things I've Learned from Other Mystery Writers by Kate White
It took two and half painstaking years for me to write my first murder mystery, and after publishing it in 2002, I've tried to not only improve as a writer but also make the process less arduous.  I've learned through trial and error, but I've also picked up excellent advice from listening to other mystery and thriller authors.
I attend their talks at bookstores, libraries, and conferences, read their newsletters and blogs, and while standing next to them at events, I even try to suck the thoughts from their brains like an alien would (just kidding!).
What works for one author doesn't necessarily work for another, of course, but some of what they've shared about the processes they use really has proven helpful. Here are three of my favorite tips.
1) Light a scented candle when you sit down at your desk. The mega successful thriller writer Lisa Gardner shared this when she took part on a panel one year at Thrillerfest in New York City. Since it's sometimes hard for me to force my butt into my desk chair, I'm game for anything that will make my home office more inviting. I always light a candle now. In addition to making my office smell nice, the scent it acts like a signal to my brain, telling me it's time to shut up, sit down, and get busy.
When I was researching the interior design world for my thriller The Wrong Man, I discovered some amazing luxury scented candles, pricy but generally worth every penny.  And the names—like Feu de Bois, Cannabis Santal, and Woodland Nympth–are almost as great as the intoxicating scents.
2) Start by editing what you wrote the day before. This I heard from the awesome C.J. Box, also at a Thrillerfest conference. It wasn't a tip–he was simply describing his work process–but his strategy intrigued me.
Up until then, I'd always saved editing until after I finished a chapter or two. I found it tiring to go back over pages when I'd already mentally moved on, but hey, it had to be done.  I'd never been inclined to edit first thing each day because I was afraid that focusing on yesterday's work would sap my energy before I even started to write new material.
Because editing was such a bear for me, I decided to give C.J.'s approach a try, and I found that I loved it. Editing pages when they're fresh seems to make it easier, plus, it actually energizes me for work on the day's new stuff.
3) When finishing for the day, stop in the middle of a scene you're really enjoying writing. I first heard this during a talk by the amazing legal thriller author Linda Fairstein, though she admitted it was actually advice first espoused by Ernest Hemingway. A Google search led me to the Esquire magazine article where it originally appeared.
     The best way is always to stop when you are going good and when you know what will happen next. If you do that every day when you are writing a novel you will never be stuck. That is the most valuable thing I can tell you so try to remember it.
When you stop in the middle of something that excites you, it's so much easier to go back to it the next day.
So thank you to all the awesome mystery and thriller writers who don't mind sharing their secrets with the world.
Thank you, Kate, for such an interesting post and the fascinating tips.
---

---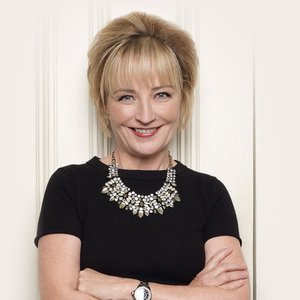 Kate White is the New York Times bestselling author of twelve works of fiction: seven Bailey Weggins mysteries and five stand-alone psychological thrillers, including most recently, The Secrets You Keep. For fourteen years she was the editor-in-chief of Cosmopolitan magazine, and though she loved the job (and the Cosmo beauty closet!), she decided to leave in late 2013 to concentrate on being a full-time author and speaker.