Seven Day Spotlight – week ending 12/03/17
I've had a busy week on my blog this week. I've been on the blog tours for The Beachside Sweet Shop by Karen Clarke, To Rome, With Love by T A Williams and The Dead of Winter by Billy McLaughlin, posted a review of the fabulous After the Fire by Jane Casey, and I did the Rapid Fire Book Tag too.
I haven't been quite as restrained with my acquisitions this week as I was last week.
Ghost Moon by Ron Butlin – this has been on my wish list for a while but I can't remember where I first heard about it.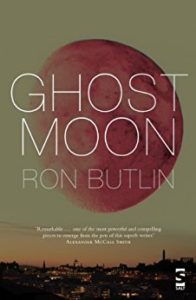 Having been thrown out onto the Edinburgh streets by her family, Maggie knows she must fight to survive. Many years later, the struggles she had to endure can be kept a secret no longer. Set mostly in post-war Britain and inspired by a real-life story, Ghost Moon is narrated with humour and compassion. A life-affirming read.
My Sister by Michelle Adams – one I've been seeing around for a while
My name is Irini. I was given away.

My name is Elle. I was kept.

All her life Irini thought she was given away because her family didn't want her. What if the truth is something worse?

Two sisters. Two separate lives.

One family bound by a harrowing secret.
Granny with Benefits by Marilyn Bennett – look out for my guest post from Marilyn tomorrow.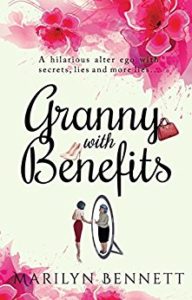 Grace is thirty-nine and not remotely convinced that life begins at forty.

When her grandmother dies she volunteers to pick up her belongings from the sheltered accommodation. It is the last place she expects to have a chance encounter with the first man she has been instantly attracted to in a very long time, particularly as she is dressed almost head to toe in her grandmother's clothing and accessories.

Grace's granny alter ego elicits a conversation with the man about love, death and the universe, which she is convinced would not have happened otherwise. This inspires her to throw caution to the wind and turn what should have been a simple case of mistaken identity into a dating introduction opportunity for the real her. A decision which sets Grace on a rollercoaster adventure of lies, secrets and lust, making her thirty ninth year one she won't forget, but might well regret…
Greatest Hits by Laura Barnett – I loved The Versions of Us so hope this one is as good.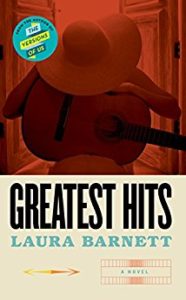 Cass Wheeler – a British singer-songwriter, hugely successful since the early 70s, whose sudden disappearance from the music has been the subject of intense speculation among her fans – is in the studio that adjoins her home, taking a journey back into her past. Her task is to choose sixteen songs from among the hundreds she has written since her early teens, for a uniquely personal Greatest Hits record, describing the arc of her life through song.

It has been over a decade since Cass last put out an album; ten years since a tragedy catapulted her into a breakdown. In the course of this one day – both ordinary and extraordinary – each song Cass plays sets off a chain of memories, leading us deep into her past, and into the creative impulse that has underpinned her work.

This is the story of a life – of highs and lows, love and separation, success and failure. Of what it is to live a fulfilled life, and how to make peace with our mistakes.
The Child by Fiona Barton – from the author of The Widow, this sounds fab.
When a paragraph in an evening newspaper reveals a decades-old tragedy, most readers barely give it a glance. But for three strangers it's impossible to ignore.

For one woman, it's a reminder of the worst thing that ever happened to her.

For another, it reveals the dangerous possibility that her darkest secret is about to be discovered.

And for the third, a journalist, it's the first clue in a hunt to uncover the truth.

The Child's story will be told.
Horace Winter Says Goodbye by Conor Bowman – this one attracted me as soon as I saw it.
Meet Horace Winter and fall in love with life again …

Horace Winter has led an unexceptional life. Ever since that long-ago day, when the Very Bad Thing happened, he prefers to spend time with his butterfly and moth book instead of with other human beings – an interest was passed on to him by his father.

But shortly after his retirement from his job as an assistant bank manager, Horace receives some devastating news and is forced to confront the life he has led (or hasn't led). As he does, he meets Amanda. And Max. He gets a man jailed (sort of) and rescues the man's son (sort of). He discovers a letter his father never posted, and sets off on a quest that changes everything.

As Horace begins to let life in, he starts to experience a world which had almost entirely passed him by. Will he discover that man he was meant to be before it's too late?
It's Killing Jerry by Sharn Hutton – keep an eye out for an extract from this book at the end of the month, along with a lovely giveaway.
Fantasist, push-over and all-round crap father: Jeremy Adler's an inspiration. For scandal, treachery and blackmail. 

Fleeced by his ex-wife, oppressed by a narcissist boss and ridden over rough-shod by a two month old infant, Jerry might have thought he'd been keeping the peace but, the tide of resentment is turning against him.

Fighting for his job, control of the bank statement and, ultimately, his life, Jerry's got problems and they're about to get a whole lot worse.

Breakdowns and break-ups, manipulation and thievery, green-eyed phoneys and unscrupulous deals. Pretending to be someone else just won't cut it this time and featuring on the late evening news as: missing, presumed murdered, is only the beginning.

With adult themes, 'It's Killing Jerry' is the head-hopping tale of Jerry's desperately funny demise.
Underneath by Anne Goodwin – a psychological thriller which sounds great.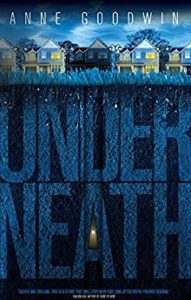 He never intended to be a jailer …

After years of travelling, responsible to no-one but himself, Steve has resolved to settle down. He gets a job, buys a house and persuades Liesel to move in with him.

Life's perfect, until Liesel delivers her ultimatum: if he won't agree to start a family, she'll have to leave. He can't bear to lose her, but how can he face the prospect of fatherhood when he has no idea what being a father means? If he could somehow make her stay, he wouldn't have to choose … and it would be a shame not to make use of the cellar.

Will this be the solution to his problems, or the catalyst for his own unravelling?
Virginia Woolf in Manhattan by Maggie Gee – another one from my wish list which sounds rather quirky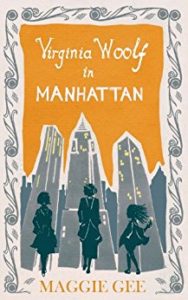 Bestselling author Angela Lamb is going through a mid-life crisis. She dumps her irrepressible daughter Gerda at boarding school and flies to New York to pursue her passion for Woolf, whose manuscripts are held in a private collection. When a bedraggled Virginia Woolf herself materialises among the bookshelves and is promptly evicted, Angela, stunned, rushes after her on to the streets of Manhattan. Soon Angela is chaperoning her troublesome heroine as the latter tries to understand the internet and scams bookshops with rare signed editions. Then Virginia insists on flying with Angela to Istanbul, finds a Turkish admirer and steals the show at an International Conference on Virginia Woolf. Virginia Woolf in Manhattan is a witty and profound novel about the miraculous possibilities of a second chance at life.
The Huntingfield Paintress by Pamela Holmes – this sounds like such an interesting story.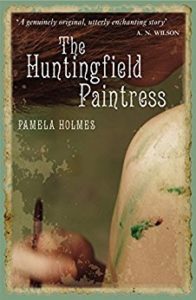 Plucky and headstrong Mildred Holland revelled in the eight years she and her husband, the vicar William Holland, spent travelling 1840s Europe, finding inspiration in recording beautiful artistic treasures and collecting exotic artifacts. But William's new posting in a tiny Suffolk village is a world apart and Mildred finds a life of tea and sympathy dull and stifling in comparison.

When a longed-for baby does not arrive, she sinks into despondency and despair. What options exist for a clever, creative woman in such a cossetted environment?

A sudden chance encounter fires Mildred's creative imagination and she embarks on a herculean task that demands courage and passion. Defying her loving but exasperated husband, and mistrustful locals who suspect her of supernatural powers, Mildred rediscovers her passion and lives again through her dreams of beauty.

Inspired by the true story of the real Mildred Holland and the parish church of Huntingfield in Suffolk, the novel is unique, emotive and beautifully crafted, just like the history that inspired it.
The Roanoke Girls by Amy Engel – this one is everywhere at the moment and only 99p on Kindle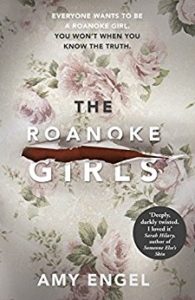 Beautiful.
Rich.
Mysterious.

The Roanoke girls seem to have it all. But there's a dark truth about them which is never spoken. Every girl either runs away, or dies.

Lane is one of the lucky ones. When she was fifteen, over one long, hot summer at her grandparents' estate in rural Kansas, she found out what it really means to be a Roanoke girl. Lane ran, far and fast. Until eleven years later, when her cousin Allegra goes missing – and Lane has no choice but to go back.

She is a Roanoke girl.

Is she strong enough to escape a second time?
I'd love to hear any thoughts on these books. Have you read them or been tempted to buy them?