Seven Day Spotlight – w/e 15/10/17
Hi everyone, happy Sunday. No theatre visits this week but I did go and see Sarah Ward speak at Central Library in Sheffield and Lee Child at the City Hall in Sheffield. Sarah Ward spoke for around an hour about her three books and her writing and I thought she was a very good speaker. Lee Child spoke for 1 hour 20 minutes before I looked at my watch and couldn't believe what time it was. He's an incredible clever and interesting man and he made the audience laugh several times. I haven't read any of his books and I'm not sure if they are really my thing but I know he has a massive fan base. Anybody read anything by either of these authors (Sarah Ward's first two books are on my TBR pile)?
So what's been happening on my blog this week?
On Monday I shared my review of Watch for Me By Moonlight by Kirsty Ferry along with a short extract.
Tuesday saw me posting a great guest post from Sam Carrington about switching off from writing. This was part of the blog tour for Sam's new book, Bad Sister.
Next up on Wednesday was a guest post from Rhoda Baxter about writing flawed heroines. Rhoda is the author of Girl in Trouble which you can still buy for 99p if you're very quick.
I posted twice on Thursday. First up was a guest post from Helen Durrant about realising her lifelong dream through independent publishing. This was part of the blog tour for His Third Victim.
And the second post was a cover reveal for The Little Church by the Sea by Liz Taylorson. I have to say how much I love the cover. It's very cosy and very appealing.
On Friday I was on the blog tour for Secrets We Keep by Faith Hogan with an interview with Faith, an extract and a giveaway that is still running.
On Saturday I posted my review of Yellow Room by Shelan Rodger along with a guest post from the author.
I also posted details of a fantastic giveaway – Michele Gorman, aka Lilly Bartlett, is going to bake four dozen cookies for one lucky winner! Very easy to enter the competition too.
And finally, today I posted a Q&A with Lynda Renham. Lynda tells us about her latest book, Hunters Moon, and about her writing in general.
---
And so to acquisitions. What's been added to the teetering TBR pile this week? I have been incredibly restrained actually or perhaps it was more that there wasn't as much to tempt me this week. Anyway……
The Unexpected Gift of Joseph Bridgeman by Nick Jones – two words on the cover were what drew me to this one: time travel.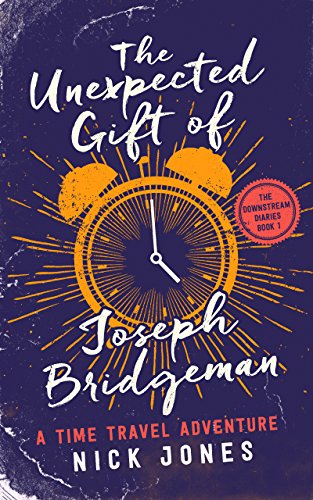 How far would you go for someone you love?

In 1992 Amy Bridgeman disappeared. Her brother is going back to discover the truth…

If you love time-travel, you'll love this, because it has shades of 'Back to the Future' and 'The Time Traveller's Wife'. Real characters, mystery and adventure combine in this emotionally intelligent page-turner. Described by readers as sharp, mind-bending and fearlessly funny.

Find out now, why readers wish they could time-travel back and read it again, for the very first time!

Joseph Bridgeman – a reclusive insomniac with a weakness for 'The Beatles' on vinyl – accidentally discovers he can time travel. With the help of Vinny, a local record shop owner, an old school friend and Alexia Finch (his hypo-time-travel guru) Joe sets out to change the course of his life. He needs to get back to 1992, the year his world fell apart, the year his sister, went missing. The only problem (apart from his clothes disappearing) is that the further back he goes the less time he gets to stay there. Can Joe master his new-found gift before time catches up with him?

Expect action, drama, adventure and of course the unexpected!
The Ghostwriter by Alessandra Torre – I think this one sounds fascinating.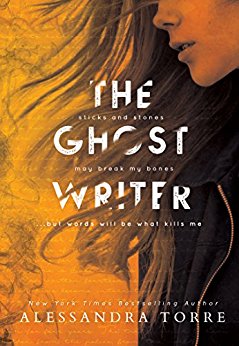 I have three months to write the last book of my life. Three months to confess the details of that day, and how it changed everything for me.

My name is Helena Ross. I've written fifteen romance novels, ten of which have become international bestsellers. But this one isn't a romance, no Happily Ever After in place. This novel holds only the truth, which I have run away from for four years. The truth, which I have hidden from the police, from my loved ones, from the world.

This final book?

It's my confession.
Sleigh Rides and Silver Bells at the Christmas Fair by Heidi Swain – how could I resist this gorgeous looking and sounding read?
When Anna takes on the role of companion to the owner of Wynthorpe Hall, on the outskirts of Wynbridge, she has no idea that her life is set to change beyond all recognition.

A confirmed 'bah humbug' when it comes to Christmas, Anna is amazed to find herself quickly immersed in the eccentric household, and when youngest son Jamie unexpectedly arrives home it soon becomes obvious that her personal feelings are going all out to compromise her professional persona.

Jamie, struggling to come to terms with life back in the Fens, makes a pact with Anna – she has to teach him to fall back in love with Wynthorpe Hall, while he helps her fall back in love with Christmas. But will it all prove too much for Anna, or can the family of Wynthorpe Hall warm her heart once and for all…?

Join Anna for a festive journey that is festooned with sleigh rides and silver bells and help her discover her happy ever after.
Dear Mrs Bird by AJ Pearce – I just love the sound of this one with its wartime setting, characters called Bunty and Emmeline and typing letters for an agony aunt.
London, 1940. Emmeline Lake and her best friend Bunty are trying to stay cheerful despite the Luftwaffe making life thoroughly annoying for everyone. Emmy dreams of becoming a Lady War Correspondent and when she spots a job advertisement in the newspaper she seizes her chance – but after a rather unfortunate misunderstanding, she finds herself typing letters for the formidable Henrietta Bird, the renowned agony aunt of Woman's Friend magazine.

Mrs Bird is very clear: letters containing any form of Unpleasantness must go straight into the bin. Emmy finds herself dismissing problems from lovelorn, grief-stricken and morally conflicted readers in favour of those who fear their ankles are unsightly or have trouble untangling lengths of wool. But soon the thought of desperate women going unanswered becomes too much to bear and Emmy decides the only thing for it is to secretly write back . . .

Irresistibly funny and enormously moving, Dear Mrs Bird is a love letter to female friendship, Blitz spirit, the kindness of strangers and the art of letter-writing itself.
As always I'd love to know if you have read any of these books or would like to read them.