Seven Day Spotlight – w/e 21/01/18
Hello! Welcome to my weekly round up post. Here's what happened this week on my blog.
On Monday, I reviewed Veronica's Bird by Veronica Bird and Richard Newman. It's an interesting story of a woman who, after having a very deprived childhood, went on to be a prison officer for 35 years.
Then on Tuesday, I was one of the blogs helping to reveal the cover for Caroline James's next book, The Best Boomerville Hotel. Very lovely it is too!
On Wednesday, I posted a lovely Q&A with Ralph Webster, author of One More Moon.
Friday saw me reviewing The Long Walk Back by Rachel Dove. Such an uplifting story of hope. There's a giveaway still running on that thread.
And finally, this morning I posted my review of A Prosecco Christmas by Sylvia Ashby which had me giggling and drooling in equal measures. If you're quick you can just enter the giveaway to win a copy.
---
I've had rather a bumper week of additions to my TBR pile, but there are some really good ones.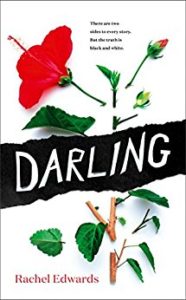 A white teenage girl clashes with her new black stepmother in this debut reading group thriller

Lola doesn't particularly want a new stepmother. Especially not one who has come out of nowhere and only been with her dad for three months. And – she's not racist or anything – but since when did her dad fancy black women anyway?

Darling didn't particularly want a new stepdaughter. Especially not one as spiteful and spoilt as Lola. She does want Lola's dad though. And he wants her, so that's that: Darling and Lola will just have to get used to each other.

Unless Lola can find a way to get rid of Darling.
The Little Italian Bakery by Valentina Cebeni
The scent of freshly baked biscuits, lemon and aniseed reminds Elettra of her mother's kitchen. But her mother is in a coma, and the family bakery is failing. Elettra is distraught; she has many unanswered questions about her mother's childhood – Edda was a secretive woman. The only clue is a family heirloom: a necklace inscribed with the name of an island.

Elettra buys a one-way ticket to that island, just off the coast of Sardinia. Once there, she discovers a community of women, each lost in their own way. They live in a crumbling convent, under threat from the local mayor and his new development plan. It is within the convent's dark corridors and behind its secret doors that Elettra discovers a connection to her mother's past. She also falls in love again: with friendship, baking and adventure.
Spring at Lavender Bay by Sarah Bennett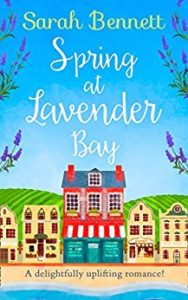 No blurb as yet!
'Once I had cleared the bottles away and washed the blood off the floor, I needed to get out of the flat.'

Cordelia Russell has been living on the Côte d'Azur for ten years, posing a posh English woman fallen on hard times. But her luck is running out.

Desperate to escape her grotty flat and grim reality, Cordelia spends a night at a glittering party. Surrounded by the young, beautiful and privileged she feels her age and her poverty.

As dawn breaks she stumbles home through the back streets. Even before she opens her door she can hear the flies buzzing. It hasn't taken long for the corpse in her bedroom to commence decomposing …

Liz Nugent's novel is the dark, twisted and shocking story of what takes Cordelia from an island childhood in Ireland to ruin in Nice.
A Mother's Sacrifice by Gemma Metcalfe
It was fate that she crossed my path. And that is why I chose her.

The day Louisa and James bring their newborn son home from the hospital marks a new beginning for all of them. To hold their child in their arms, makes all the stress and trauma of fertility treatment worth it. Little Cory is theirs and theirs alone. Or so they think…

After her mother's suicide when she was a child, Louisa's life took an even darker turn. But meeting James changed everything. She can trust him to protect her, and to never leave her. Even if deep down, she worries that she has never told him the full truth about her past, or the truth about their baby.

But someone knows all her secrets – and that person is watching and waiting, with a twisted game that will try to take everything Louisa holds dear.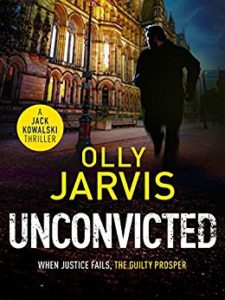 In a razor-sharp legal thriller, Jack Kowalski must win two challenging trials to save his reputation and his career

Junior barrister Jack Kowalski is crushed. His client Timothy Smart appears to have committed a monstrous crime while on bail – a bail application Jack fought hard to win.

When a high-profile Polish footballer is charged with rape and demands a fellow countryman represent him, Jack must overcome his guilt and get back to work. Before long he takes on a second case, a GBH for instructing solicitor Lara Panassai, who Jack remains desperate to impress. But neither case is what it seems, and Jack will face an extraordinary uphill battle to see that justice is done…

The second Jack Kowalski novel, The Unconvicted is a gripping courtroom drama written with the expert insight of a practicing criminal barrister, perfect for fans of William L. Myers, Deborah Hawkins, and Scott Turow.
The Best Boomerville Hotel by Caroline James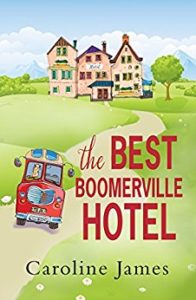 Let the shenanigans begin at the Best Boomerville Hotel …
Jo Docherty and Hattie Contaldo have a vision – a holiday retreat in the heart of the Lake District exclusively for guests of 'a certain age' wishing to stimulate both mind and body with new creative experiences. One hotel refurbishment later and the Best Boomerville Hotel is open for business!

Perhaps not surprisingly Boomerville attracts more than its fair share of eccentric clientele: there's fun-loving Sir Henry Mulberry and his brother Hugo; Lucinda Brown, an impoverished artist with more ego than talent; Andy Mack, a charming Porsche-driving James Bond lookalike, as well as Kate Simmons, a woman who made her fortune from an internet dating agency but still hasn't found 'the One' herself.

With such an array of colourful individuals there's bound to be laughs aplenty, but could there be tears and heartbreak too and will the residents get more than they bargained for at Boomerville?
Covenant with Death by John Harris
They joined for their country. They fought for each other.

When war breaks out in 1914, Mark Fenner and his Sheffield friends immediately flock to Kitchener's call. Amid waving flags and boozy celebration, the three men – Fen, his best friend Locky and self-assured Frank, rival for the woman Fen loves – enlist as volunteers to take on the Germans and win glory.

Through ramshackle training in sodden England and a stint in arid Egypt, rebellious but brave Fen proves himself to be a natural leader, only undermined by on-going friction with Frank. Headed by terse, tough Sergeant Major Bold, this group of young men form steel-strong bonds, and yearn to face the great adventure of the Western Front.

Then, on one summer's day in 1916, Fen and his band of brothers are sent to the Somme, and this very ordinary hero discovers what it means to fight for your life.
A hugely funny, searingly honest comedy about to expect when you're not expecting.

Olivia and Felix are trying for a baby. They even moved to the suburbs in anticipation of their future family. But despite approaching her cycle and their sex life with military precision, there's still no sign of what felt like the sure next step, whilst friends' broods seem to be growing by the week. Meanwhile, vying for a promotion at work under the (very attentive) watch of a new boss sends Olivia down a dangerous road of risking it all. Does a happy ever after, she starts to question, even have to include a baby?
Girl With Dove by Sally Bayley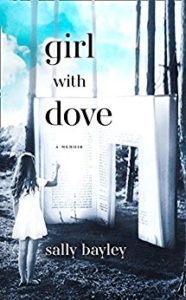 'Reading is a form of escape and an avid reader is an escape artist…'

Men were forbidden from Sally's childhood home. Growing up in a dilapidated house by the sea, her world was filled with mystery and intrigue. Hippies in colourful clothes and sandals trailed through the kitchen looking for God. Their leader was Sally's Aunt Di, who ruled the house with charismatic force. When her baby brother vanishes from his pram, Sally becomes suspicious of the activities going on around her. What really happened to Baby David and the woman called Poor Sue? And where did all the people singing and wailing prayers in the front room suddenly go?

Disappearing into a world of books and reading, Sally adopts the tried and tested methods of Miss Marple. Taking books for hints and clues, she turns herself into a reading detective. She discovers the character of Jane Eyre, another curious detective – marking the beginning of a vivid journey through Victorian literature, where she finds the kind and eccentric figure of Charles Dickens's Betsy Trotwood. These heroines become part of an alternative family, offering humour and guidance during many difficult moments in Sally's life.

Weaving literary classics with a young girl's coming of age story, nursery rhymes and folklore, this book testifies to the transformative power of reading and the literary imagination. Girl with Dove chronicles the search for truth in vivid characters and inspiring stories, ending with a comic performance of Shakespeare in the children's home where she is eventually sent. Spending her teens in care, at 18 she is the first child ever to go to University from West Sussex County Council care services. Sally Bayley now teaches English literature and creative writing at Oxford University. She has published a book and mentors many young readers. This intensely personal, passionately inspired book will appeal to anyone who has loved Oranges Are Not the Only Fruit, I Capture the Castle, the work of Ali Smith or Lorna Sage's Bad Blood.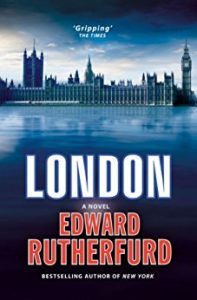 A wonderful, epic story that tells the history of the greatest city in the world, from Roman times to the present day from the author of Paris, London and New York.

London has perhaps the most remarkable history of any city in the world. Now its story has a unique voice. In this epic novel Edward Rutherfurd takes the reader on a magnificent journey across sixteen centuries from the days of the Romans to the Victorian engineers of Tower Bridge and the era dockland development of today. Through the lives and adventures of his colourful cast of characters he brings all the richness of London's past unforgettably to life.
I'll Keep You Safe by Peter May
WHATEVER HAPPENS

Niamh and Ruairidh Macfarlane co-own the Hebridean company Ranish Tweed. On a business trip to Paris to promote their luxury brand, Niamh learns of Ruairidh's affair, and then looks on as he and his lover are killed by a car bomb. She returns home to Lewis, bereft.

I'LL ALWAYS BE THERE FOR YOU

Niamh begins to look back on her life with Ruairidh, desperate to identify anyone who may have held a grudge against him. The French police, meanwhile, have ruled out terrorism, and ruled in murder – and sent Detective Sylvie Braque to shadow their prime suspect: Niamh.

I'LL KEEP YOU SAFE, NO MATTER WHAT

As one woman works back through her memories, and the other moves forward with her investigation, the two draw ever closer to a deadly enemy with their own, murderous, designs.
Valentine's Day at the Café at the End of the Pier by Helen Rolfe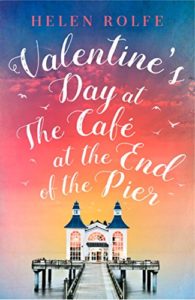 Searching for love? You'll find it at The Café at the End of the Pier…

When Jo's beloved grandparents ask for her help in running their little café at the end of the pier in Salthaven-on-Sea she jumps at the chance.

The café is a hub for many people: the single dad who brings his little boy in on a Saturday morning; the lady who sits alone and stares out to sea; the woman who pops in after her morning run.

Jo soon realises that each of her customers is looking for love – and she knows just the way to find it for them. She goes about setting each of them up on blind dates – each date is held in the café, with a special menu she has designed for the occasion.

But Jo has never found love herself. She always held her grandparents' marriage up as her ideal and she hasn't found anything close to that. But could it be that love is right under her nose…?
The Charmed Life of Alex Moore by Molly Flatt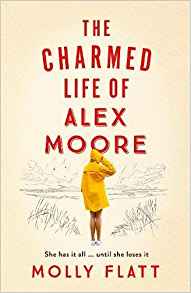 There are success stories – and there are true storiesHow would you feel if everything in your life suddenly started to go . . . right? Six months ago, Alex Moore was stuck in a dead-end job, feeling her potential quietly slip away. Then, seemingly overnight, she launched her dream start-up and became one of London's fastest rising tech stars. At thirty-one, her life has just begun. But Alex's transformation isn't easy for those around her. Her friends are struggling to accept her rapid success, her parents worry she's burning out and her fiance is getting cold feet. Then weird things start to happen. Muggings, stalkers – even a wild claim that she murdered a stranger. But when Alex visits the Orkney Islands to recharge, weird turns into WTF. Because there she discovers the world's oldest secret – and it's a secret that Alex's stratospheric rise has royally messed up.Full of heart and humour, this is a very modern adventure with a most unexpected twist.
I'd love to hear any thoughts and comments on these books.