Seven Day Spotlight – w/e 07/01/18
I didn't do a Seven Day Spotlight post last Sunday. With it being Christmas/New Year I hadn't posted much and hadn't bought much so there wasn't much to update you on. However, over Christmas I did manage to read a few books that I had been desperate to get to so I posted reviews of those – here's a reminder:
A Cornish Gift by Fern Britton – a lovely collection of three stories.
Three Things About Elsie by Joanna Cannon – absolutely spectacular!
Faking Friends by Jane Fallon – a fab tale of getting even.
I Am, I Am, I Am by Maggie O'Farrell – an incredible memoir.
I also posted my Outstanding Reads of 2017 and a link to my interview with Sarah Vaughan for Nudge Book.
---
As for books added to my TBR pile – I had a quiet week over Christmas but have more than made up for it this week.
Nice Girls Don't by Sue Barnard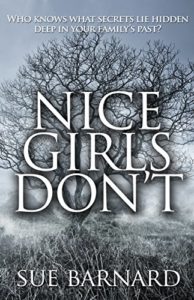 Who knows what secrets lie hidden in your family's past?

Southern England, 1982.

At 25, single, and under threat of redundancy from her job in a local library, Emily feels as though her life is going nowhere – until the day when Carl comes into the library asking for books about tracing family history.

Carl is baffled by a mystery about his late grandfather: why is the name by which Carl had always known him different from the name on his old passport?

Fascinated as much by Carl himself as by the puzzle he wants to solve, Emily tries to help him find the answers. As their relationship develops, their quest for the truth takes them along a complicated paper-trail which leads, eventually, to the battlefields of the Great War.

In the meantime, Emily discovers that her own family also has its fair share of secrets and lies. And old sins can still cast long shadows…

Can Emily finally lay the ghosts of the past to rest and look forward to a brighter future?

A tale of discovery, love and fate.
Never on Saturday by Sue Barnard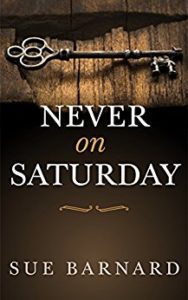 Two stories, two heartbreaks: one past, one present…

Leaving her native France and arriving in North Wales as a postgraduate student of History and Folklore, Mel is cautiously optimistic that she can escape from her troubled past and begin a new and happier life.

She settles into her student accommodation and begins work on her thesis, concentrating particularly on one fascinating manuscript: a compelling and tragic tale of a cursed medieval princess.

Then she meets Ray – charming, down-to-earth and devastatingly handsome. Within days, Mel's entire world has transformed from lonely and frustrated to loving and fulfilled. Despite her failure with previous relationships, she allows herself to hope that this time, at last, she can make it work.

But Mel's dreams of happiness are under constant threat. She is hiding a dark and terrible secret, which Ray – or indeed anybody else – must never ever discover…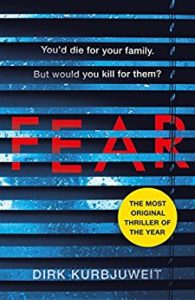 Family is everything. So what if yours was being terrorised by a neighbour – a man who doesn't listen to reason, whose actions become more erratic and sinister with each passing day? And those you thought would help – the police, your lawyer – can't help you.

You become afraid to leave your family at home alone. But there's nothing more you can do to protect them.

Is there?
Deep Blue Trouble by Steph Broadribb
Single-mother Florida bounty hunter Lori Anderson's got an ocean of trouble on her hands. Her daughter Dakota is safe, but her cancer is threatening a comeback, and Lori needs JT – Dakota's daddy and the man who taught Lori everything – alive and kicking. Problem is, he's behind bars, and heading for death row. Desperate to save him, Lori does a deal, taking on off-the-books job from shady FBI agent Alex Monroe. Bring back on-the-run felon, Gibson 'The Fish' Fletcher, and JT walks free. Following Fletcher from Florida to California, Lori teams up with local bounty hunter Dez McGregor and his team. But Dez works very differently to Lori, and the tension between them threatens to put the whole job in danger. With Monroe pressuring Lori for results, the clock ticking on JT's life, and nothing about the Fletcher case adding up, Lori's hitting walls at every turn. But this is one job she's got to get right, or she'll lose everything… Breathlessly paced, and bursting with high-voltage action and edge-of-your-seat jeopardy, Deep Blue Trouble is the unmissable next instalment featuring one of the most memorable and fearless female characters in crime fiction.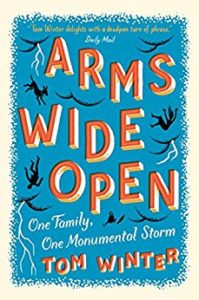 Jack and Meredith are non-identical twins; the only similarity between them is their lives rapidly falling apart. Jack's high-flying career in advertising has crashed and burned. Meredith's world is also crumbling – a decomposing yogurt in her fridge now a symbol of her failed marriage. Her children, Jemima and Luke, offer little support, too consumed with the worlds of online dating and amateur taxidermy.

All their lives, Jack and Meredith believed their father to be dead. One day, a throwaway comment leads Jack to question this, but with their mother fading ever-deeper into the grip of dementia, answers are hard to come by. As revelations start to untangle, the twins soon learn that what you seek is not always what you find…
Joyful Trouble by Pat Furstenberg
Patricia Furstenberg paints a charming portrait of the bond between a small girl and boy and their much-loved Grandad. This book takes readers on an unbelievable journey, tackling universal themes and voicing animal rights and the importance of fighting for what is right.

Enjoy a heartwarming, too-good-to-be-true tale of friendship and dedication, an engaging and fun read about a gentle giant which never used his tail as a weapon, Joyful Trouble: Based on the True Story of a Dog Enlisted in the Royal Navy by Patricia Furstenberg.
The Wedding Girls by Kate Thompson
If a wedding marks the first day of the rest of your life, then the story starts with the dress.

It's 1936 and the streets of London's East End are grimy and brutal, but in one corner of Bethnal Green it is forever Hollywood . . .

Herbie Taylor's photography studio is nestled in the heart of bustling Green Street. Tomboy Stella and troubled Winnie work in Herbie's studio; their best friend and hopeless romantic Kitty works next door as an apprentice dressmaker. All life passes through the studio, wishing to capture that perfect moment in time.

Kitty works tirelessly to create magical bridal gowns, but with each stitch she wonders if she'll ever get a chance to wear a white dress. Stella and Winnie sprinkle a dusting of Hollywood glamour over happy newly-weds, but secretly dream of escaping the East End . . .

Community is strong on Green Street, but can it stand the ultimate test? As clouds of war brew on the horizon, danger looms over the East End. Will the Wedding Girls find their happy ever afters, before it's too late?
The Cotswolds Cookery Club by Alice Ross
The Cotswolds Cookery Club is opening its doors!

Connie has had enough. Enough of the city, enough of her job – and most importantly, enough of her cheating boyfriend! Finally free to chase her dreams, Connie sets up her very own Cotswolds Cookery Club – a place to share scrumptious recipes and, more importantly, a lot of wine…

Trish always dreamed of living in a little chocolate box village – but she never expected to be starting over at forty. Could joining the Cookery Club be the perfect distraction from her stroppy teenage daughter and her ex-husband's new girlfriend?

Kate spends her life juggling her three young children and running the busy Cotswolds veterinary practice. It's time to take charge of the disparate ingredients of her life and transform them into the perfect pot-au-feu!

But with three delicious men turning up the heat, perhaps the sleepy Cotswolds village has a few surprises in store…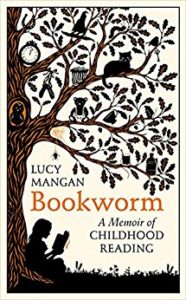 When Lucy Mangan was little, stories were everything. They opened up new worlds and cast light on all the complexities she encountered in this one.

She was whisked away to Narnia – and Kirrin Island – and Wonderland. She ventured down rabbit holes and womble burrows into midnight gardens and chocolate factories. She wandered the countryside with Milly-Molly-Mandy, and played by the tracks with the Railway Children. With Charlotte's Web she discovered Death and with Judy Blume it was Boys. No wonder she only left the house for her weekly trip to the library or to spend her pocket money on amassing her own at home.

In Bookworm, Lucy revisits her childhood reading with wit, love and gratitude. She relives our best-beloved books, their extraordinary creators, and looks at the thousand subtle ways they shape our lives. She also disinters a few forgotten treasures to inspire the next generation of bookworms and set them on their way.

Lucy brings the favourite characters of our collective childhoods back to life – prompting endless re-readings, rediscoveries, and, inevitably, fierce debate – and brilliantly uses them to tell her own story, that of a born, and unrepentant, bookworm.
The Queen of Bloody Everything by Joanna Nadin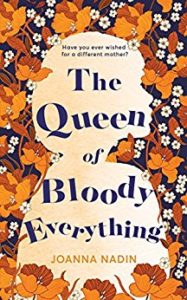 And in that instant I fall in love. Not just with him, though he is the better part of it, but with them both, with the whole scene: the house, the garden, the magazine perfection of it. And I want very badly to be in this picture.

As Edie Jones lies in a bed on the fourteenth floor of a Cambridge hospital, her adult daughter Dido tells their story, starting with the day that changed everything.

That was the day when Dido – aged exactly six years and twenty-seven days old – met the handsome Tom Trevelyan, his precocious sister, Harry, and their parents, Angela and David.

The day Dido fell in love with a family completely different from her own.

Because the Trevelyans were exactly the kind of family six year-old Dido dreamed of.

Normal.

And Dido's mother, Edie, doesn't do normal.

In fact, as Dido has learnt the hard way, normal is the one thing Edie can never be . . .
'Gifts ought to be free, but they never are. They tie you to the wishes of others. To your own sad expectations. To the penitentiary of your dreams.'

Late one night, Thomas Ruder receives a strange package: a small blue box. Another such item is delivered to his friend Liselotte Hauptmann. These 'gifts' will change their lives forever.

In the far-off border town of Grenze, a play is to be performed at the Sheol Theatre. Reynard the impresario expects a very special audience. Thomas and Liselotte, together with their friend Johann, are drawn into Reynard's seductive web, as Daumen, the gift maker, must decide who his master really is.

The Gift Maker is a story about identity, about fulfilling your dreams and becoming the person you always were … at whatever cost.
The Wildflowers by Harriet Evans
Tony and Althea Wilde. Glamorous, argumentative … adulterous to the core.

They were my parents, actors known by everyone. They gave our lives love and colour in a house by the sea – the house that sheltered my orphaned father when he was a boy.

But the summer Mads arrived changed everything. She too had been abandoned and my father understood why. We Wildflowers took her in.

My father was my hero, he gave us a golden childhood, but the past was always going to catch up with him … it comes for us all, sooner or later.

This is my story. I am Cordelia Wilde. A singer without a voice. A daughter without a father. Let me take you inside.
Sometimes your first love won't let you go…

When Lou Wandsworth ran away to France with her teacher Mike Hughes, she thought he was the love of her life. But Mike wasn't what he seemed and he left her life in pieces.

Now 32, Lou discovers that he is involved with teenager Chloe Meadows. Determined to make sure history doesn't repeat itself, she returns home to confront him for the damage he's caused.

But Mike is a predator of the worst kind, and as Lou tries to bring him to justice, it's clear that she could once again become his prey…
How long do you hunt for the missing?

A horrible vanishing act…

When a young Josie Masters sees a boy wearing a red football shirt, Dylan Jones, being taken by a clown at a carnival, she tries to alert the crowds. But it's too late. Dylan has disappeared…

Thirty years later, Josie is working as a police officer in Bath. The remains of the body of a child have been found – complete with tatters of a torn red football shirt. Is it the boy she saw vanish in the clutches of the clown? Or is it someone else altogether?

And then another child disappears…
Ma'am Darling: 99 Glimpses of Princess Margaret by Craig Brown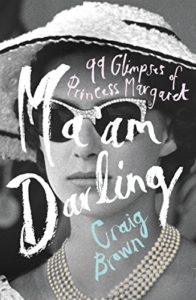 She made John Lennon blush and Marlon Brando clam up. She cold-shouldered Princess Diana and humiliated Elizabeth Taylor.

Andy Warhol photographed her. Jack Nicholson offered her cocaine. Gore Vidal revered her. John Fowles hoped to keep her as his sex-slave. Dudley Moore propositioned her. Francis Bacon heckled her. Peter Sellers was in love with her.

For Pablo Picasso, she was the object of sexual fantasy. "If they knew what I had done in my dreams with your royal ladies" he confided to a friend, "they would take me to the Tower of London and chop off my head!"

Princess Margaret aroused passion and indignation in equal measures. To her friends, she was witty and regal. To her enemies, she was rude and demanding.

In her 1950's heyday, she was seen as one of the most glamorous and desirable women in the world. By the time of her death, she had come to personify disappointment. One friend said he had never known an unhappier woman.

The tale of Princess Margaret is pantomime as tragedy, and tragedy as pantomime. It is Cinderella in reverse: hope dashed, happiness mislaid, life mishandled.

Combining interviews, parodies, dreams, parallel lives, diaries, announcements, lists, catalogues and essays, Ma'am Darling is a kaleidoscopic experiment in biography, and a witty meditation on fame and art, snobbery and deference, bohemia and high society.
Have you read any of these or like the sound of them? I'd love to hear from you.