Seven Day Spotlight – w/e 21/05/17
This week I posted a review of Greatest Hits by Laura Barnett. I enjoyed the book very much as it followed the life of singer-songwriter, Cass Wheeler. And I also posted a Q&A with author Karen Long as part of the blog tour to promote the third book in her Eleanor Raven series. The giveaway on that post is still running so get entering!
I also had the fabulous news of my nomination for Best Newcomer Award in the 2017 Annual Bloggers Bash Awards. There's some stiff competition with so many other fabulous blogs being nominated (several of whom I follow) and so I don't expect to win but any votes would be gratefully received. Thank you so much to those wonderful people who were kind enough to nominate me. Here's the link to vote. You will see there are other awards to vote for with so many fantastic blogs so get your voting finger ready.
So what books have decided to perch on my topping TBR pile this week?
Deadly Burial by Jon Richter which sounds like a great crime novella.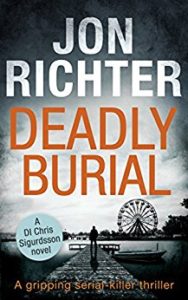 A fight to the death…

When DI Chris Sigurdsson is assigned a grisly murder case on remote Salvation Island, he knows that it might be his strangest yet.

A forgotten wrestling star of the 1980s has been poisoned whilst in the ring, and amidst the slippery lies of his dangerous opponents, unravelling the victim's murky past is almost impossible.

And as a storm threatens to cut Salvation Island off from the mainland, the race is on for Sigurdsson to find the ruthless killer before he strikes again…
Last Seen by Lucy Clarke – this has to be one of my most hotly anticipated books of the year so far. I just hope I can get to it fairly soon.
Seven years ago, two boys went missing at sea – and only one was brought to shore. The Sandbank, a remote stretch of coast dotted with beach huts, was scarred forever.

Sarah's son survived, but on the anniversary of the accident, he disappears without trace. As new secrets begin to surface, The Sandbank hums with tension and unanswered questions. Sarah's search grows more desperate and she starts to mistrust everyone she knows – and she's right to.

Someone saw everything on that fateful day seven years ago. And they'll do anything to keep the truth buried.
The Honey Farm on the Hill by Jo Thomas – I really liked her last book, Late Summer in the Vineyard, so I think this will be great too.
We never forget the one who got away.

Eighteen years ago Nell fell in love in the mountains of Crete and life changed for ever. Nell's daughter, Demi, has never met her dad. Nell never saw him again.

When she gets the chance to return to the hilltop town of Vounoplagia – where everything began – Nell can't resist the urge to go back and find him.

Working on a honey farm perched high up in the hills, there's plenty to keep her busy. And she will quickly realise the town harbours just as many secrets as she does.

But if Nell's favourite romantic films are right, there's a happy ending in store for each of us. All she has to do is seek out the magic of the mountains…
The House With the Lilac Shutters by Gabrielle Barnby is a book of linked short stories which sound excellent.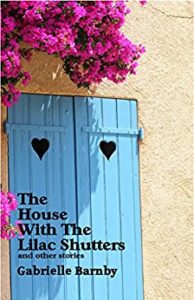 Irma Lagrasse has taught piano to three generations of villagers, whilst slowly twisting the knife of vengeance; Nico knows a secret; and M. Lenoir has discovered a suppressed and dangerous passion.

Revolving around the Café Rose, opposite The House with the Lilac Shutters, this collection of contemporary short stories links a small town in France with a small town in England, traces the unexpected connections between the people of both places and explores the unpredictable influences that the past can have on the present.

Characters weave in and out of each other's stories, secrets are concealed and new connections are made.

With a keenly observant eye, Barnby illustrates the everyday tragedies, sorrows, hopes and joys of ordinary people in this vividly understated and unsentimental collection.
After I've Gone by Linda Green is another of those hotly anticipated books because I loved While My Eyes Were Closed.
YOU HAVE 18 MONTHS LEFT TO LIVE . . . On a wet Monday in January, Jess Mount checks Facebook and discovers her timeline appears to have skipped forward 18 months, to a day when shocked family and friends are posting heartbreaking tributes to her following her death in an accident. Jess is left scared and confused: is she the target of a cruel online prank or is this a terrifying glimpse of her true fate?
Amongst the posts are photos of a gorgeous son she has not yet conceived. But when new posts suggest her death was deliberate, Jess realises that if she changes the future to save her own life, the baby boy she has fallen in love with may never exist.
Block 46 by Johana Gustawsson is a book I am hearing nothing but brilliant things about so imagine my glee when it popped up at the bargain price of 99p.
Falkenberg, Sweden. The mutilated body of talented young jewellery designer, Linnea Blix, is found in a snow-swept marina. Hampstead Heath, London. The body of a young boy is discovered with similar wounds to Linnea's. Buchenwald Concentration Camp, 1944. In the midst of the hell of the Holocaust, Erich Hebner will do anything to see himself as a human again. Are the two murders the work of a serial killer, and how are they connected to shocking events at Buchenwald? Emily Roy, a profiler on loan to Scotland Yard from the Canadian Royal Mounted Police, joins up with Linnea's friend, French true-crime writer Alexis Castells, to investigate the puzzling case. They travel between Sweden and London, and then deep into the past, as a startling and terrifying connection comes to light. Plumbing the darkness and the horrific evidence of the nature of evil, Block 46 is a multi-layered, sweeping and evocative thriller that heralds a stunning new voice in French Noir.
The Constant Soldier by William Ryan has been on my radar since last October's Off the Shelf Festival when I heard Ann Cleeves recommend it.
1944. Paul Brandt, a soldier in the German army, returns wounded and ashamed from the bloody chaos of the Eastern front to find his village home much changed and existing in the dark shadow of an SS rest hut – a luxurious retreat for those who manage the concentration camps, run with the help of a small group of female prisoners who – against all odds – have so far survived the war.

When, by chance, Brandt glimpses one of these prisoners, he realizes that he must find a way to access the hut. For inside is the woman to whom his fate has been tied since their arrest five years before, and now he must do all he can to protect her.

But as the Russian offensive moves ever closer, the days of this rest hut and its SS inhabitants are numbered. And while hope – for Brandt and the female prisoners – grows tantalizingly close, the danger too is now greater than ever.

And, in a forest to the east, a young female Soviet tank driver awaits her orders to advance .
Secrets of the Italian Gardener by Andrew Crofts is a novella about to be published by the fabulous Red Door Publishing.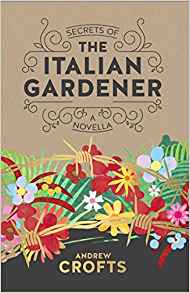 Mo, the wealthy dictator of a volatile Middle Eastern country, enlists a ghostwriter to tell his story to the world and enshrine him in history as a glorious ruler. Inside Mo s besieged palace the ghost forms an unlikely friendship with a wise and seemingly innocent Italian gardener who slowly reveals that the regime isn t all it appears to be. As a violent rebellion threatens all their lives the ghost struggles to cope with a personal secret too painful to bear. SECRETS OF THE ITALIAN GARDENER takes the reader on a heart-pounding journey through the bloody downfall of a doomed tyrant in the company of a young couple struggling to cope with the greatest private tragedy imaginable.
The Last Piece of my Heart by Paige Toon – I blame Jill's Book Cafe for tempting me into this one after I read her lovely review.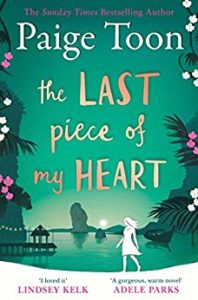 A successful travel journalist, Bridget has ambitions to turn her quirky relationship blog about the missing pieces of her heart into a book. But after a spate of rejections from publishers, she accepts an alternative proposition.

Nicole Dupré died leaving behind a bestselling novel and an incomplete sequel. Tasked with finishing the book, Bridget is thankful to have her foot in the publishing door, even if it means relocating to Cornwall for the summer and answering to Nicole's grieving husband, Charlie…
The Safe Word by Karen Long is the first in the Eleanor Raven series mentioned above.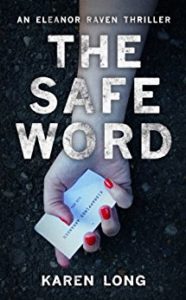 There are rules that every player of every game must abide by, no matter how dangerous the sport.
Toronto has become the backdrop to a macabre set of artistic installations: women kidnapped, tortured and horrifically displayed by a killer with a vision.
Only someone capable of understanding the killer's creative desire will be able to stop the murders and D I Eleanor Raven is uniquely qualified. Driven by a complex personality she pursues only the facts, only the things she can see, but never casts a judgement.

But she also has a dark and dangerous secret – one that will threaten her very survival.
Baby Dear by Linda Huber just sounds fab.
Caro and Jeff Horne seem to have it all until they learn that Jeff is infertile. Caro married Jeff because her biggest wish was to be a mother, and he had the means to give their children a better life than she'd had. Jeff, who is besotted with Caro, is terrified he will lose her now they can't have a baby.

Across town, Sharon is eight months pregnant and unsure if she really wants to be a mother. Soon her world will collide with Jeff's. He wants to keep Caro happy and decides that getting a baby is the only way.

Then Caro is accidently drawn into an underworld of drugs…

Meanwhile, Jeff is increasingly desperate to find a baby – but what lengths is he prepared to go to?

Is Sharon in danger, and will Caro ever have the family she's always dreamed of?
The House of Secrets by Sarra Manning sounds right up my alley – I love a few good secrets.
Every home has a story to tell . . .

An ordinary house on an ordinary street, built in 1936 and never lived in. Its rooms might be empty, but this house is full of secrets.

When Zoe and Win, raw and reeling from a recent tragedy, move into their new home it's meant to be a fresh start and a way to mend the holes in their relationship.

But pushed to the back of a cupboard is a suitcase that's been gathering dust for eighty years. Inside is a wedding dress, letters and a diary all belonging to a woman called Libby. And there's something else in the suitcase, something that echoes Zoe's own pain.

Zoe follows Libby's trail from Paris to Spain on the brink of Civil War to secret trysts in London, and as Libby finds the courage to live and love again, Zoe begins to let go of her own grief.

But when Libby's story takes a darker turn, Zoe becomes increasingly obsessed with discovering what really happened all those years ago. Because if Libby managed to get her happy ever after then maybe Zoe and Win can too . . .
The Secret of Summerhayes by Merryn Allingham – ooh, more secrets!
A war-torn summer

A house fallen into ruin

A family broken apart by scandal…

Summer 1944: Bombed out by the blitz, Bethany Merston takes up a post as companion to elderly Alice Summer, last remaining inhabitant of the dilapidated and crumbling Summerhayes estate. Now a shadow of its former glory; most of the rooms have been shut up, the garden is overgrown and the whole place feels as unwelcoming as the family themselves.

Struggling with the realities of war, Alice is plagued by anonymous letters and haunting visions of her old household. At first, Beth tries to convince her it's all in her mind but soon starts to unravel the mysteries surrounding the aristocratic family's past.

An evocative and captivating tale, The Secret of Summerhayes tells of dark secrets, almost-forgotten scandals and a household teetering on the edge of ruin.
The Woman at Number 24 by Juliet Ashton is getting great reviews and sounds like an excellent read.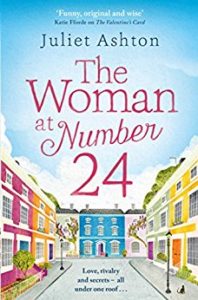 When your marriage falls apart, the last place you'd want your husband to move to is downstairs. Unfortunately for Sarah, up in the eaves at number 24, her ex-husband now lives one floor beneath her with his new wife. Their happiness floats up through the floorboards, taunting her.

A child psychologist, Sarah has picked up great sadness from the little girl, Una, who lives with her careworn mother three floors below, but is Sarah emotionally equipped to reach out?

The Spring brings a new couple to the house. Jane and Tom's zest for life revives the flagging spirits, and Sarah can't deny the instant attraction to handsome Tom. Having seen at first hand what infidelity does to people, she'll never act on it … but the air fizzes with potential.

The sunshine doesn't reach every corner of number 24, however. Elderly Mavis, tucked away in the basement, has kept the world at bay for decades. She's about to find out that she can't hide forever.
The Punch and Judy Girl by Sheila Newberry – I have to blame Linda's Book Bag for tempting me into this one after reading her fab guest post.
CAUGHT BETWEEN FAMILY AND DUTY – CAN SHE FOLLOW HER DREAM?

Suffolk, 1925.

After the death of her father, a much-loved Punch and Judy man, May Moon packs her bags and moves to the seaside in the hope of continuing his legacy.

Already tasked with looking after her younger sister, May little imagines her summer will grow tougher still. Her long absent mother has finally returned – and with an agenda all of her own.

But as May struggles to balance her family's competing demands – and honour her father's legacy – she's surprised to discover her passion for performing grows ever stronger.

As the world around her begins to change, might she finally be able to find a dream of her own?
The Will by Jane Mann is free at the moment and sounds like another one that might have some secrets in it.
Set in 1996, Jane Mann's crime and mystery novel, The Will, follows the story of Hannah Delaney, aged 27, who returns from Hong Kong to England to unravel a mystery surrounding her father and his will. Her investigations lead her through layers of obstruction, deceit and manipulation, which reveal disturbing psychological motives and criminal intent that puts her life in danger. How will she cope with the mysteries that unfold in front of her? Will love from a new encounter change her perspective, or will she find only hate and deceit?

Readers will identify with Hannah as she has to come to terms with grief, uncertainty and isolation in her pursuit of the truth and justice. The Will is a story of suspense and action but one which explores also a seeming evil and the affect of the past on one's imagination and its conflict with the future. It deals, in addition, with the problem of a very obsessive and self-centred character, Hugo, and how he impacts on Hannah's story.

The Will will appeal to fans of crime and mystery and those who enjoy a novel of realism with a touch of the gothic.
Do please let me know if I have managed to tempt you with any of these or if you have already read them.