Seven Day Spotlight – w/e 16/07/17
I've had a good week on my blog this week. My first review was for something that I don't read very often – poetry! I reviewed Indenture by Eunice E Frimpong. After reading Linda Hill's review on Linda's Book Bag I realise I was quite correct in saying somebody cleverer than me would understand it better but to be fair Linda is a former English teacher 🙂
I then reviewed two amazing books. The Thousand Lights Hotel by Emylia Hall was just wonderful and An Act of Silence by Colette McBeth was a gripping read.
I revealed the wonderfully eerie cover of Lost in the Lake by A J Waines.  I'm looking forward to reading that one very soon.
And then I shared a fantastic Q&A with Sara Alexi, prolific author of the Greek Village series and The Piano Raft amongst others. Sara has very kindly provided a copy of her Greek Village colouring book and five ebooks of Black Butterflies for a giveaway so please do pop over to that thread and enter.
---
I've had a very quiet week for acquisitions but that's a really good thing given that previous weeks!
All the Missing Girls by Megan Miranda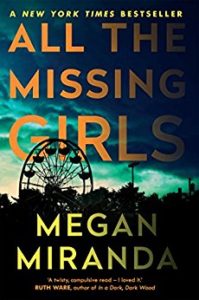 It's been ten years since Nicolette Farrell left her rural hometown after her best friend, Corinne, disappeared without trace. Then a letter from her father arrives – 'I need to talk to you. That girl. I saw that girl.' Has her father's dementia worsened, or has he really seen Corinne? Returning home, Nicolette must finally face what happened on that terrible night all those years ago.

Then, another young woman goes missing, almost to the day of the anniversary of when Corinne vanished. And like ten years ago, the whole town is a suspect.

Told backwards – Day 15 to Day 1 – Nicolette works to unravel the truth, revealing shocking secrets about her friends, her family, and what really happened to Corinne.

Like nothing you've ever read before, All the Missing Girls is a brilliantly plotted debut thriller that will leave you breathless.
Love at the Italian Lake by Darcie Boleyn
Sophia Bertoni discovers her boyfriend in bed with another woman, and realizes her life is going nowhere. Leaving her high-pressure job, she travels to Italy to stay with her grandmother while she figures out her next move.

When Sophia – quite literally – bumps into devastatingly handsome Joe Lancaster her plans are turned upside down. As the two realize they're both spending the summer in the same town, a love affair seems on the cards.

But Sophia and Joe are both burdened by family secrets. Despite their attraction, will the sun set on Sophia and Joe's romance – or will they find love at the Italian lake?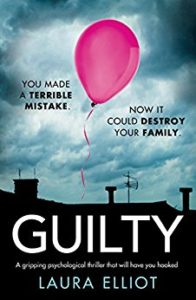 It begins with a phone call. It ends with a missing child.

On a warm summer's morning, thirteen-year-old school girl Constance Lawson is reported missing.

A few days later, Constance's uncle, Karl Lawson, suddenly finds himself swept up in a media frenzy created by journalist Amanda Bowe implying that he is the prime suspect.

Six years later …

Karl's life is in ruins. His marriage is over, his family destroyed. But the woman who took everything away from him is thriving. With a successful career, husband and a gorgeous baby boy, Amanda's world is complete. Until the day she receives a phone call and in a heartbeat, she is plunged into every mother's worst nightmare.
A Wedding in Cornwall by Laura Briggs
It's the career move of a lifetime, and Julianne can't believe it's hers: a position as an event planner at a country house in Cornwall, England, beginning with the wedding of a celebrity! If her old firm's senior planner back in the States hadn't fallen suddenly sick with the chicken pox, Julianne would never have found herself chosen for a life in one of England's most beautiful coastal counties, surrounded by rugged shores, quaint cottages, elegant gardens and a house to die for.

But life in Cornwall isn't exactly as Julianne imagined it. Her first bride-to-be is a resentful, petted snob, the groom is immature and bored, and the Cornish staff of Cliffs House has a difficult time believing that an event planner from a mid-level position can handle a wedding this big. And then there's a personal matter — the handsome, sometimes charming, sometimes standoffish gardener Matthew Rose. He and Julianne have a strangely complicated relationship somewhere between friendship and attraction. But with a secret in his past, and a scheming bridesmaid plotting to have Matthew all to herself, will Julianne find a way to untangle her feelings and the problems of planning a perfect Cornish wedding?
Silence Pushed by CJ Riley (still free)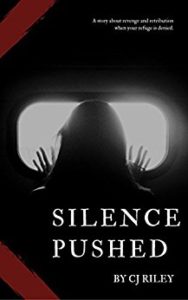 From the outside Jennifer Foster is a 'normal' woman, with a 'normal' job in a 'normal' town, on the inside she haunted by demons of her childhood, and an inner turmoil of not 'fitting in'.
When three women are thrown into her life Jennifer resolves to try and overcome her social awkwardness and become part of the group. Despite her best efforts she finds herself tormented and rejected by them, causing Jennifer to experience painful flashbacks to the past and a resurfacing of all the feelings she had fought so hard to bury.

How will Jennifer cope? Can you push someone too far? What is the price to pay when silence is pushed?
The Many Colours of Us by Rachel Burton
Can finding yourself allow you to follow your heart?

Julia Simmonds had never been bothered about not knowing who her father was. Having temperamental supermodel, Philadelphia Simmonds, as a mother was more than enough. Until she finds out that she's the secret love-child of the late, great artist Bruce Baldwin, and her life changes forever.

Uncovering the secrets of a man she never knew, Julia discovers that Bruce had written her one letter, every year until her eighteenth birthday, urging his daughter to learn from his mistakes.

As Julia begins to uncover her past she also begins to unravel her future. With gorgeous lawyer Edwin Jones for company Julia may not only discover her roots but she may just fall in love…
As always, I would love to hear comments and thoughts on these books. And don't forget that giveaway!