Seven Day Spotlight – w/e 24/02/19
Welcome to this week's Seven Day Spotlight. That's half term over and my son is back to school tomorrow. What kind of idiot books five review blog tours for the week of the school holidays? Well this one, that's who, but I did manage a bit of a head start and I managed it! Here's what I posted this week on my blog:
Monday's review was for The Silent Patient by Alex Michaelides.
Tuesday's review was for Blood Orange by Harriet Tyce.
Wednesday was a two post day with me helping to reveal the cover of A Little Hotel in Cornwall by Laura Briggs and I also shared an extract from The Smallest Things: On the Enduring Power of Family by Nick Duerden.
Thursday's review was for The Good Friend by Jo Baldwin.
Friday's review was for The Geography of Friendship by Sally Piper.
And Saturday's review was for My Last Lie by Ella Drummond.
---
I've added some amazing books to my reading pile this week:
The Foundling's Daughter by Ann Bennett – I was drawn to this after reading Kraftireader's fabulous review.
In 1934, Anne Foster, the wife of a British Army Officer, privately harbouring pain and remorse, sets sail from Bombay on a fateful journey home, a letter from a charismatic stranger — orphanage superintendent, Reverend Ezra Burroughs — in her pocket.

Seventy-six years later, Connie Burroughs, Ezra's daughter, now in her nineties and in a care home, still lives in fear of her dead father. She guards his secrets loyally, but with a lifetime of regrets.

Sarah Jennings, escaping an unhappy marriage, moves to be near her ageing father. She buys Cedar Lodge, the crumbling former home of the Burroughs family, a renovation project she hopes will bring peace of mind to trying times. But she's not prepared for the shocking secrets she uncovers. Determined to track down the past, Sarah embarks on a quest to expose the chilling events that took place at Ezra Burroughs' orphanage in the 1930s; a quest that will ultimately change her life.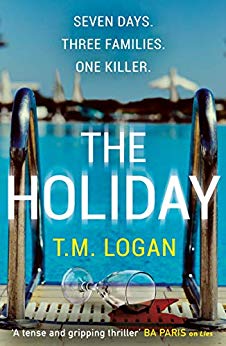 Seven days. Three families. One killer.

It was supposed to be the perfect holiday, dreamed up by Kate as the ideal way to turn 40: four best friends and their husbands and children in a luxurious villa under the blazing sunshine of Languedoc-Roussillon.

But there is trouble in paradise. Kate suspects that her husband is having an affair, and that the other woman is one of her best friends.

One of these women is willing to sacrifice years of friendship and destroy her family. But which one? As Kate closes in on the truth in the stifling Mediterranean heat, she realises too late that the stakes are far higher than she ever imagined.

Because someone in the villa is prepared to kill to keep their secret hidden.
The Hidden Wife by Amanda Reynolds
WHAT HAPPENED TO JULIA BLAKE?

She was young and beautiful, married to a famous author. They were celebrating their anniversary at their stunning country estate. So why did Julia Blake walk out of her perfect life, apparently leaving no trace?

Seren, a junior reporter for the local paper, can't believe her luck when she lands an exclusive with Julia's husband, Max. But as Seren spends more time at the couple's remote mansion, probing ever deeper into the case, dark questions await.

What was Julia really like, behind closed doors? Was her marriage to this brooding, secretive man as perfect as it seemed? And did she really mean to disappear that night – or was she murdered?
Becoming Mrs Lewis by Patti Callahan – this came with a pen, paper and an envelope to send a handwritten review because of the exchange of letters between Joy Davidson and C.S. Lewis.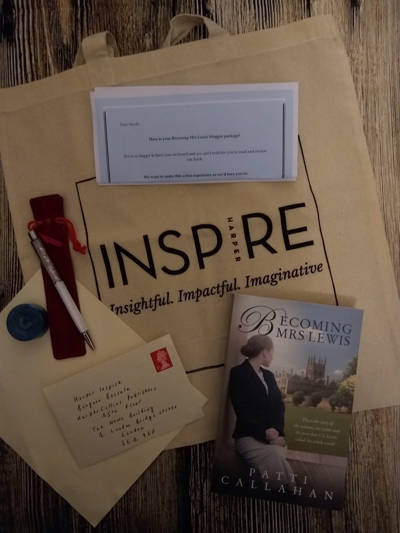 A heart-rending historical romance, and a glimpse into the life of a writer

Poet, atheist and communist, New Yorker Joy Davidman is an unconventional woman – and an unlikely partner for an English academic and theologian.

And when she starts a correspondence with Narnia author C. S. Lewis, she isn't looking for love. Her own marriage crumbling, she seeks refuge in her work, and guidance from a writer she admires.

But in Joy's letters Lewis discovers a kindred spirit, and an intellect to equal his own. Bonding over a shared love of literature and ideas, a deep connection is forged between the two.

Embarking on the adventure of a lifetime, Joy travels from America to England and back again. Facing heartbreak and poverty, discovering friendship and faith, against all the odds, the couple struggle to secure a love that will endure forever.
A Summer of New Beginnings by Lisa Hobman – I'd love to do the Northcoast 500 one day so this really appealed to me.
Meet Zara Bailey, a travel writer paid to cover some of the globe's most luxurious locations. Jetting from wooden huts on stilts in turquoise seas to boutique hotels with roaring fires to 7* penthouse suites with panoramic views of the world's most glamorous cities… Zara knows hers is the definition of a dream job!

So she is seriously shocked to receive her next assignment; Scotland's Northcoast 500 route. By bicycle. Sleeping in a tent so basic it can't remotely be dressed up as glamping!

But this could be just the distraction the recently heartbroken Zara needs. No men, no romance, just the breathtakingly rugged Highland scenery. Until she meets croft owner Lachlan Grant, and his black and white Border Collie Bess, that is…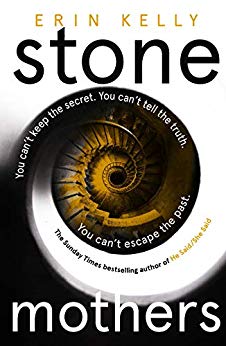 'The Victorians used to call their mental hospitals stone mothers,' I say. 'They thought the design of the building could literally nurse the sick back to health.'

Marianne grew up in the shadow of the old asylum, a place that still haunts her dreams. She was seventeen when she fled the town, her family, her boyfriend Jesse and the body they buried.

Now, forced to return, she can feel the past closing around her. And Jesse, who never forgave her for leaving, is finally threatening to expose the truth.

Marianne will do anything to protect the life she's built; the husband and daughter who must never know.
Even if it means turning to her worst enemy…

But Marianne may not know the whole story – and she isn't the only one with secrets they'd kill to keep.

Moving back through time to reveal twists you'll never see coming, Stone Mothers is the gripping new suspense novel from the bestselling author of He Said/She Said.
Two women. Two children. But whose is whose?

When two strangers, Tess and Annie, undergo IVF at an American clinic, their embryos are mixed up and each woman gives birth to the wrong child.

The women only discover the devastating error three years later. Tess wants to swap the children back; Annie doesn't. As the pair wrangle, neither of them expect what unfolds.
The Woman at 46 Heath Street by Lesley Sanderson
The last letter is addressed to me. No stamp, swirly handwriting in black ink. I pull out a piece of paper, stiffening when I read the message. Hands trembling, the note slides to the floor: Your husband is having an affair.

Six words written in neat block letters. Six words slipped through her letterbox, destroying her marriage, exposing Ella's perfect life as perfect lies.

But Ella has a plan: Alice is the answer to her problems. A lodger, to help keep her afloat, a friend, to keep the loneliness at bay.

Only Alice has her own reasons for wanting to live at 46 Heath Street…

If you loved The Wife Between Us, The Girl on The Train and The Secret Mother, you will be totally hooked by this twisty and gripping read about family secrets, marriage betrayal and the dark side of love.
The Killer in Me by Olivia Kiernan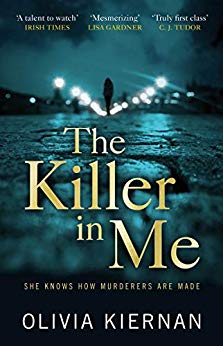 Detective Chief Superintendent Frankie Sheehan does not wish to linger on the grisly scene before her eyes. Two mutilated corpses. In a church. In Clontarf. Her profiling background screams one fact: this is just the beginning of a sickening message.

Meanwhile, a 17-year-old case is playing out on a TV documentary, the convicted professing his innocence and historical police errors being exposed daily in the media. Frankie's superior, commissioner Donna Hegarty, makes no bones about who she expects to clean things up – both in terms of past mishandlings and the present murders.

But not everyone working the cases wants the truth to come out. And the corridors of power have their own vested interest. Soon Frankie pinpoints just what is making her so nervous: the fact that anyone could be the next victim when justice is the killer.

The Killer In Me is a fast-paced thriller in which lies are safer that the truth, the past is never far from the present, and the ability to kill could well, it seems, live in everyone.