Seven Day Spotlight – w/e 20/01/19
Welcome to this week's Seven Day Spotlight post. My week has mostly been spent preparing for (for preparing for read worrying about) our son's 5th birthday party. When did people stop RSVPing to invitations?! Thankfully all went really well and most invitees turned up.
Here's what I posted this week:
Monday's post was a guest post by Kate Braithwaite, author of The Road to Newgate, about Titus Oates – 17th Century Psychopath? There's still chance to enter the giveaway on that thread to win a copy of the book.
Tuesday's post was my review of The Secret by Katharine Johnson.
Wednesday was a two post day with me sharing an extract from The Hidden Women by Kerry Barrett and my review of Whistle in the Dark by Emma Healey.
On Thursday, I posted my review of Fallible Justice by Laura Laakso.
Friday's post was my review of We Own the Sky by Luke Allnutt.
And finally, on Saturday I put the spotlight on The Road to Alexander by Jennifer Macaire. There's just time to enter the giveaway to win an Amazon gift certificate on that post.
---
It's been another corking week for book post. Here's this week's additions to my TBR pile: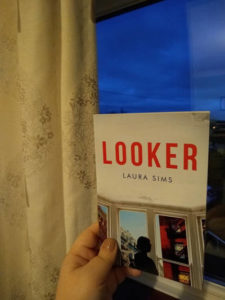 The Professor lives in Brooklyn; her partner Nathan left her when she couldn't have a baby. All she has now is her dead-end teaching job, her ramshackle apartment, and Nathan's old moggy, Cat. Who she doesn't even like.

The Actress lives a few doors down. She's famous and beautiful, with auburn hair, perfect skin, a lovely smile. She's got children – a baby, even. And a husband who seems to adore her. She leaves her windows open, even at night.

There's no harm, the Professor thinks, in looking in through the illuminated glass at that shiny, happy family, fantasizing about them, drawing ever closer to the actress herself. Or is there?
Alison has it all. A doting husband, adorable daughter, and a career on the rise – she's just been given her first murder case to defend. But all is never as it seems…

Just one more night. Then I'll end it.

Alison drinks too much. She's neglecting her family. And she's having an affair with a colleague whose taste for pushing boundaries may be more than she can handle.

I did it. I killed him. I should be locked up.

Alison's client doesn't deny that she stabbed her husband – she wants to plead guilty. And yet something about her story is deeply amiss. Saving this woman may be the first step to Alison saving herself.

I'm watching you. I know what you're doing.

But someone knows Alison's secrets. Someone who wants to make her pay for what she's done, and who won't stop until she's lost everything….
'Kate Quaile,' he said. 'I like your name.'
Kate frowned. 'How do you know my name?'

Through their four years at university, Kate and Max are inseparable. For him, she breaks her solitude; for her, he leaves his busy circles behind. But loving Max means knowing his family, the wealthy Rippons, all generosity, social ease and quiet repression. Theirs is not Kate's world. At their London home, just after graduation, her life is shattered apart in a bedroom while a party goes on downstairs.

WHAT RED WAS explores the effects of trauma on mind and body, the tyrannies of memory, the sacrifices involved in staying silent, the courage of a young woman in speaking out. And when Kate does, this question: whose story is it now?
The Forgotten Sister by Caroline Bond
To lose your family is heart-breaking.
To be forgotten by them is unforgivable.

Cassie and Erin are sisters. They are close – in age, looks and personality – but there is one crucial difference: Cassie is adopted.

At seventeen, Cassie sets out to find her birth mother. She is hungry for the truth, but she discovers her adoption was far more complicated than even she could have imagined. In uncovering her real identity Cassie learns her adoptive parents have kept a terrible secret from her her whole life, which now threatens to destroy everything she has ever held dear.
Maddie and Ian's romance began when he was serving in the British Army and she was a travel writer visiting her best friend Jo in Europe. Now sixteen years later, married with a beautiful son, Charlie, they are living the perfect suburban life in Middle America.

But when an accident leaves Maddie badly scarred, she begins attending therapy, where she gradually reveals her fears about Ian's PTSD; her concerns for the safety of their young son Charlie; and the couple's tangled and tumultuous past with Jo.

From the Balkans to England, Iraq to Manhattan, and finally to an ordinary family home in Kansas, the years of love and fear, adventure and suspicion culminate in The Day of the Killing, when a frantic 911 call summons the police to the scene of shocking crime.

But what in this beautiful home has gone so terribly bad?
A Gift for Dying by M.J. Arlidge
Adam Brandt is a forensic psychologist, well used to dealing with the most damaged members of society.

But he's never met anyone like Kassie.

The teenager claims to have a terrible gift – with one look into your eyes, she can see when and how you will die.

Obviously, Adam knows Kassie must be insane. But then a serial killer hits the city. And only Kassie seems to know where he'll strike next.

Against all his intuition, Adam starts to believe her.

He just doesn't realise how deadly his faith might prove…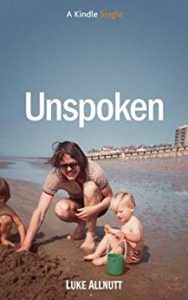 When Luke Allnutt suddenly found out his father had only a few months left to live, he expected a time of deep conversations and long reflective walks along the beach — about where they had both been and where they both were going. He expected some sort of denouement, an ultimate reckoning, a performance in which his father would play the dying sage and he would play the dutiful son. In the end, it was nothing like that. But in his father's silence, he found something surprising — and, in the end, all the more meaningful.