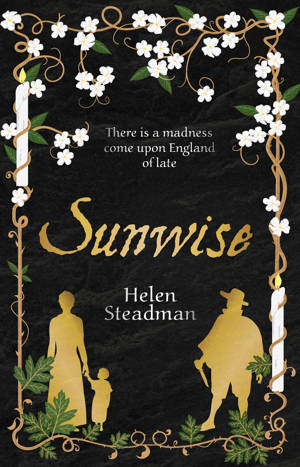 ShortBookandScribes #BookReview – Sunwise by Helen Steadman
My review today is of Sunwise by Helen Steadman, which I thought was a fantastic read. My thanks to Impress Books for very kindly sending me the book for review purposes.
You can read my review of Widdershins, which is the first book to feature the characters that appear in Sunwise, here and a guest post about corn dollies by Helen Steadman here.
---

---
The sequel to Helen Steadman's Widdershins, when Jane's lover, Tom, returns from the navy to find her unhappily married to his betrayer, Jane is caught in an impossible situation. Still reeling from the loss of her mother at the hands of the witch-finder John Sharpe, Jane has no choice but to continue her dangerous work as a healer while keeping her young daughter safe. But, as Tom searches for a way for him and Jane to be together, the witch-finder is still at large. Filled with vengeance, John will stop at nothing in his quest to rid England of the scourge of witchcraft. Inspired by true events, Sunwise tells the story of one woman s struggle for survival in a hostile and superstitious world.
---

---
*There is nothing in my review that isn't in the blurb but there are spoilers relating to the previous book, Widdershins.*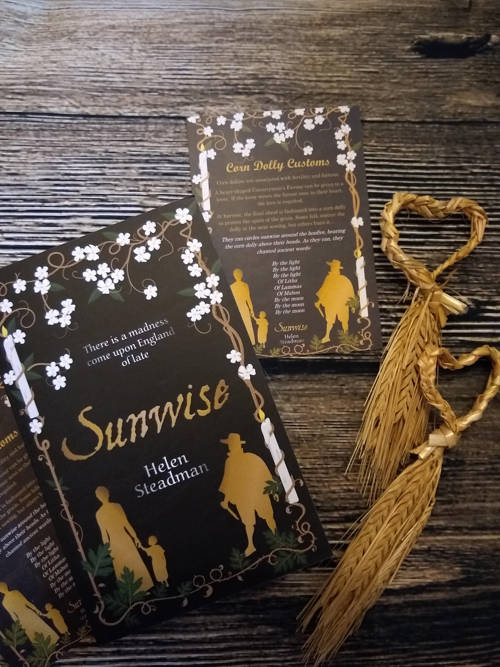 Last year I read Widdershins by Helen Steadman, coincidentally whilst we were on holiday in Northumberland where the book is set. I said at that time that if I hadn't known there was a sequel I would have been screaming out 'noooo' as it ended on such a cliffhanger.
Sunwise is that sequel and it picks up where Widdershins left off. I do think it's necessary to read Widdershins first. Sunwise works as a standalone but you'd miss so much of the back story. Once again we follow the paths of two people, John Sharpe and Jane Driver. Jane is newly married to Andrew, unhappily so as she really wants to be with Tom, her childhood sweetheart, but Andrew saved her when Tom wasn't there to do so. Jane is a really good person, a herbal healer, and I found her use of herbs and plants really interesting.
By contrast, John Sharpe is a witchfinder, already responsible for the death of Jane's mother. He's a wicked and delusional man who believes he is doing God's work. Steadman has written him as a genuinely terrifying person, and reading his thought processes was really chilling. It was very dangerous time for a woman, especially those who could heal, but actually even men weren't safe around John Sharpe.
I found Sunwise absolutely gripping. Steadman's writing drew me into the mid-1600s effortlessly, putting me right there with the characters. The writing style is authentic without being inaccessible, and the sense of place and time is really strong. Corn dollies form a part of the story and I was fascinated by the folklore behind them and the way they were burned at the harvest supper to (hopefully) bring forth a decent crop. The author immersed herself in research and it shows.
Sunwise is a fantastic read for historical fiction fans. From the beginning, in which I was tentatively hopeful, to the ending which shocked me to the core and had me holding my hand over my mouth, I was absolutely mesmerised by this story.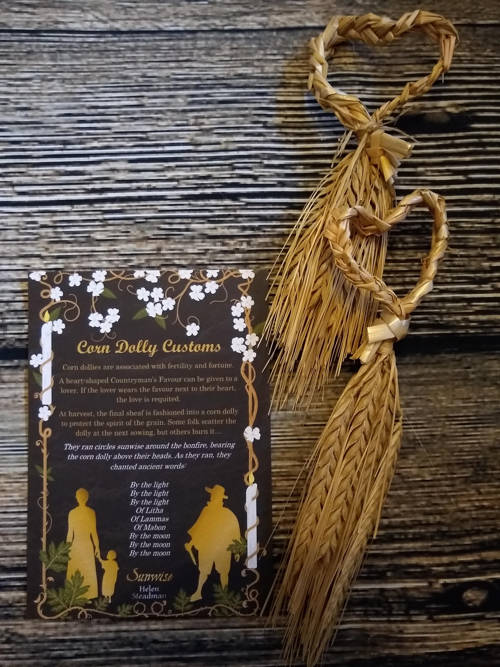 ---
---
Helen Steadman is a historical novelist. Her best-selling first novel, Widdershins and its sequel, Sunwise were inspired by the Newcastle witch trials. The Running Wolf, about the Shotley Bridge swordmakers, will be published by Impress Books on 12/09/20. Helen is now working on her fourth novel.