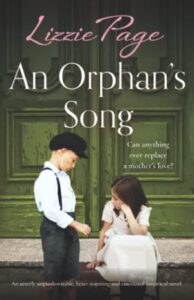 ShortBookandScribes #BookReview – An Orphan's Song by Lizzie Page
An Orphan's Song by Lizzie Page is published by Bookouture and is available in paperback, eBook and audiobook. It is book three in the Shilling Grange Children's Home series in which book one is The Orphanage and book two is A Place To Call Home.
---

---
England, 1951. A tear-jerking and uplifting story about children orphaned by war, the grieving young woman who cares for them, and their journey together to healing.

When Clara Newton's American pilot fiancé died during the war, she thought she might never heal. But now she has a new life looking after orphans in a children's home named in his memory. Like wide-eyed, musical little Rita, who refuses to believe her mother died during the Blitz. With the Festival of Britain approaching, Clara is delighted to see the children singing and preparing to audition together. And with D-Day war hero and handyman Ivor living next door, she begins to open her heart once more.

But when a deeply troubled orphan arrives on Clara's doorstep, she faces her greatest challenge yet. Clifford has arrived without a background file and while Clara struggles to meet his needs, she is desperately in need of help. Turning to Ivor for comfort, she is broken-hearted when he decides he may never be ready for love again, as he adjusts to life as a single father.

Clara has never failed to help any of the orphans in her care. And when little Rita encourages Clifford to join their singing group, she hopes he may begin to find his way. But soon he endangers not only their beloved plans for the Festival of Britain but the lives of the other children…

When disaster strikes, can Clara save the orphans and make Rita's dreams of singing for Britain come true? And while Ivor cares for his baby alone, can Clara have a future with the man she loves?

A totally uplifting and emotional tear-jerker set after World War Two. Fans of Before We Were Yours, Diney Costeloeand The Orphan Sisters will be reaching for the tissues and reading all through the night.
---

---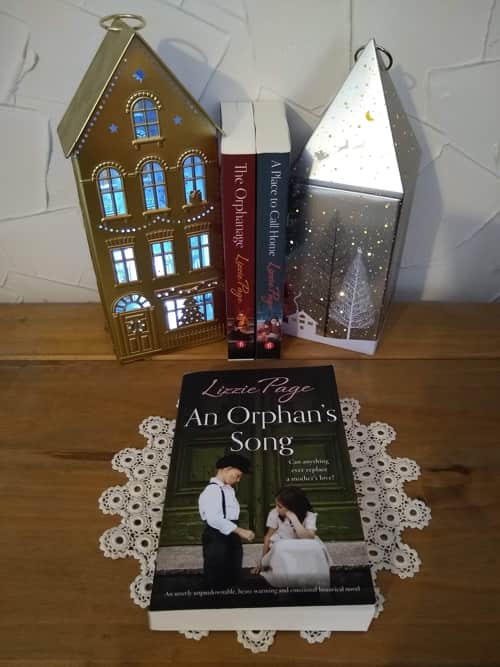 I love this series by Lizzie Page set in the Shilling Grange Orphanage in Suffolk, although I must now call it by its new name: The Michael Adams Children's Home, named for Clara Newton's fiancé who died in WWII. Clara is the housemother of the home, looking after children until they are hopefully adopted.
The big storyline in An Orphan's Song is the excitement of the upcoming Festival of Britain in 1951, something to cheer the nation after the austerity of the years following the end of the war. Clara is ambivalent about it but the children, particularly piano-playing Rita, are keen to perform. I so enjoyed following their journey to the Royal Festival Hall and what felt like a nod to The Sound of Music! For Rita, in particular, it's a life-changing experience. I love how all the children are so different and have their own very defined personalities that really show through in Page's writing. Things are not easy for Clara and the children when Clifford is sent to the home and I found his storyline quite sad, but I have a feeling it's not the last we'll see of Clifford.
One of the threads that has run through the books in the series so far is Clara's feelings for her neighbour, Ivor, and I have to say I punched the air at the ending of this book, although with another two books in the series on their way, I foresee lots more ups and downs for the pair.
Lizzie Page is one of my favourite writers. I've read and loved all of her books and I'm really excited to see what happens next for Clara, Ivor and the children when An Orphan's Hope is published in March. There's something about her writing that completely draws me into the story and the lives of the characters, and I always enjoy being able to transport myself back to whatever era she is writing about. This book and the series as a whole is for fans of 20th century historical fiction and I highly recommend it.
---
---
Lizzie loves reading and writing historical fiction and although she enjoys most eras, it is the First World War that has captivated her. Lizzie finds it fascinating primarily because of the massive changes women went through during those very hard years.
Lizzie grew up in a seaside town in Essex then studied politics at University. After graduating, she travelled around the world, aimlessly, mostly teaching Estuary English to unsuspecting students in Paris and Tokyo.
An allergic cat-lover, she lives with husband, three children and cockapoo, Lenny, named after her much-loved late father.