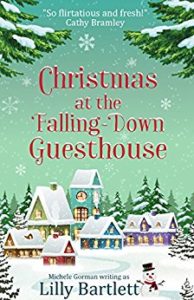 #blogtour – Christmas at the Falling Down Guesthouse by Lilly Bartlett @MicheleGormanUK #bookreview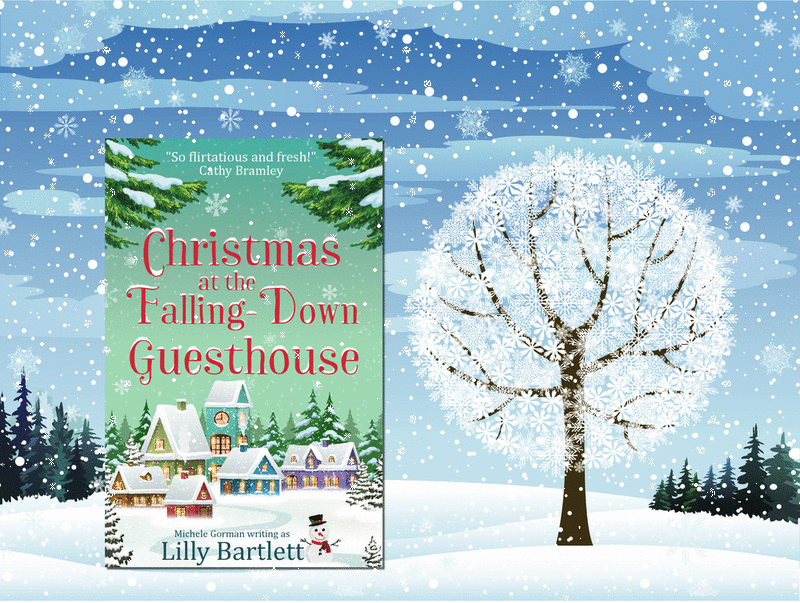 After loving The Big Dreams Beach Hotel by Lilly Bartlett as much as I did I couldn't resist reading her new Christmas novella (although it has been previously published as The Reluctant Elf under the author's real name of Michele Gorman). Just look at that gorgeous cover. Thank you to the author for the review copy and for asking me to take part in the blog tour.
Here's what the book is all about:

Put your feet up and tuck into the mince pies, because you won't have to lift a finger to enjoy this Christmas at the Falling-Down Guesthouse!

Too bad the same can't be said for single mother and extremely undomestic goddess, Lottie. When her beloved Aunt Kate ends up in hospital just before Christmas, Lottie and her seven-year-old daughter rush to rural Wales to take over her B&B. A picky hotel reviewer and his mad family are coming to stay, and without the rating only he can give them, Aunt Kate will lose her livelihood.

But Lottie can barely run her own life, let alone a hotel. How will she manage to turn the falling-down guesthouse into the luxurious wonderland the reviewer expects? And could the mysterious taxi driver, Danny, who agrees to help her, turn out to be the real gift this season?

As the snow sparkles on the trees and hot chocolate steams in your hand, snuggle into the delicious magic of Christmas at the Falling-Down Guesthouse.
---
I became a fan of Lilly Bartlett when I read her lovely book, The Big Dreams Beach Hotel so it meant I couldn't resist the chance to read her Christmas novella, Christmas at the Falling Down Guesthouse. This is such an apt title as, when Lottie finds herself needing to run her aunt Kate's B&B over Christmas to keep it going and get the rating she needs, she discovers it literally is falling down.
Roping in the taxi driver, Danny, and with the help of her seven year old daughter, Mabel, she sets about muddling through and makes it quite a memorable Christmas. The man who will decide on the rating also brings some members of his family to stay who are, let's say, a bit of a handful. Nothing goes to plan, nothing is straightforward, but this is a Christmas story so obviously everything comes together in the end.
This is a novella of around 100 print pages and it was indeed a quick read and yet it didn't feel like the story had been compromised by being shorter.
It's a delightful, feel-good story, very festive, very sweet and a lovely light read for Christmas time. It made me smile and was lots of fun. I'd love to see Lottie, Danny and Mabel feature in a full length novel.
---
If you like the sound of it then you can buy the ebook now. If you're quick then you can still enter to win four dozen Christmas cookies baked by Michele.
And do have a look at the other blogs taking part in the tour.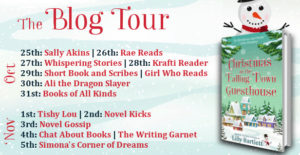 ---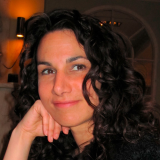 Michele writes books packed with heart and humour, best friends and girl power. Call them beach books, summer reads or chick lit… readers and reviewers call them "feel good", "relatable" and "thought-provoking".
She is both a Sunday Times and a USA Today bestselling author, raised in the US and living in London. She is very fond of naps, ice cream and Richard Curtis films but objects to spiders and the word "portion".
Michele also writes cosy romcoms under the pen-name Lilly Bartlett. Lilly's books are full of warmth, romance, quirky characters and guaranteed happily-ever-afters.