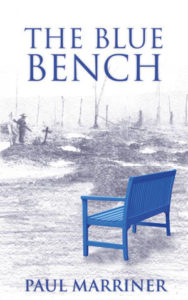 ShortBookandScribes #GuestPost by Paul Marriner, Author of The Blue Bench – 'How Important Are Themes in Novels?' + amazing #giveaway
It's time for Paul Marriner's second guest post about The Blue Bench, his novel set in 1920 during the aftermath of the First World War. 11th November this year will see the centenary of the interment of The Unknown Warrior in Westminster Abbey, a hugely influential cultural event which is also a focal point for The Blue Bench. You can read the first post in this series of three posts here.
There's also the continuing giveaway which you will find further down this post. You can win signed copies of the book, puzzles, mugs and mousemats.
Paul has been my guest on Short Book and Scribes on two previous occasions. You can find Paul's previous guest post about target readers here and some audio extracts to whet your appetite here.
---

---
Margate 1920. The Great War is over but Britain mourns and its spirit is not yet mended.

Edward and William have returned from the front as changed men. Together they have survived grotesque horrors and remain haunted by memories of comrades who did not come home. The summer season in Margate is a chance for them to rebuild their lives and reconcile the past.

Evelyn and Catherine are young women ready to live life to the full. Their independence has been hard won and, with little knowledge of the cost of their freedom, they are ready to face new challenges side by side.

Can they define their own future and open their hearts to the prospect of finding love? Will the summer of 1920 be a turning point for these new friends? As the body of the Unknown Warrior is returned, can the nation find a way forward?
---

---
How Important Are Themes in Novels? by Paul Marriner
Hi, thanks for joining me again and thanks to Nicola for hosting.
A couple of weeks ago I told of why I'd felt compelled to write The Blue Bench. Today, as we near the centenary of the interment of The Unknown Warrior in Westminster Abbey, I thought I'd talk about some of the themes on which the book touches.
I like to underpin my writing with themes that can enhance the plot and characterisations and provide additional meaning and cohesiveness to the narrative, events and timeline. So, when it came to The Blue Bench, I hoped to introduce some key (& obvious) themes but also some secondary ideas. The themes needed to be representative of Britain in 1920 and to emerge naturally as part of the plot and characterisations.
At its core, The Blue Bench is a story of a nation ready for change, learning to grieve while starting to re-build, and its main themes are:
– A nation, Britain, on the cusp of major change
– Grief at both a national (societal) and personal level
– Reintegration of war veterans into society (including disabled)
– Women's equality (opportunity, wages, suffrage, men's attitudes)
– Same gender relationships
…and at a secondary level:
– Beginnings of more overt class struggles and the Labour political movement
– Increasingly secular nature of post-war Britain
– Beginnings of enhanced medical practices to help disfigured and injured veterans
– Pain relief medication and drug addiction
– Start of US 'soft power influence' using music
In addition, I wanted to hint at the idea of a national consciousness which in some way could be said to affect the population almost en masse but which could be changed by a single event or powerful concept – in this case the interment of The Unknown Warrior.
And my hope is that touching on these themes enhances the novel's core narrative.
But, I'm not saying that all stories need obvious or underlying themes or need to address some social injustice or introduce us to new philosophical concepts – however subtly. I'm also not advocating that readers should have to actively analyse novels to gain maximum enjoyment – absolutely not. If a book provides entertainment and connects with readers then that in itself can make it a great book. And I doubt that any novel that puts overt references to themes above a strong narrative and good characterisations would provide much entertainment.
For example, in the case of The Blue Bench it is my hope that the main protagonists' characterisations and their conflicts (personal and between each other) are strong enough to drive the narrative without needing to consciously delve into the themes – but I do think themes can help to make stories more relevant and give them depth.
It wasn't until I'd finished writing and taken a step back that I realised so many of the themes from 1920 remain relevant today. For example, women's equality, class struggles, reintegration of returning veterans and an increasingly (perhaps predominantly) secular society. So it seems that the issues that were gaining momentum in 1920 are still continuing – having progressed but clearly still not resolved and I'm optimistic this relevance enhances readers' enjoyment of the novel and makes it easier to relate to the characters.
And when it comes to one of the major themes – the idea that there may be some national consciousness – I think about annual remembrance services around the country which are a continuation of the services that started after The Great War. It seems to me they are a great example of a collective, shared experience in which we take pride and find solace and in which emotions at a personal, individual level can find a unifying comfort in these difficult times. This November will see the centenary of the interment of The Unknown Warrior and the unveiling of the permanent cenotaph, both of which serve as the embodiment of our national consciousness with a simple and sincere message – the same message our forebears needed and witnessed back in 1920.
So although The Blue Bench is generally considered to be Historical Fiction I believe the story is relevant to today and enhanced by its themes. I very much hope there is something there for you to enjoy.
Many thanks for reading.
Paul
PS Please feel free to post questions or comments here – I'd love to hear from you.
Thank you, Paul. It's so interesting how universal themes can be even when the eras are different. I'm looking forward to your final post about 'Striving for Accuracy and Finding Inspiration' on 11th November. – Nicola
---
---
Paul has very kindly provided some fabulous prizes for me to offer in a giveaway. To enter, just click on each different way of entering in the Gleam entry box below.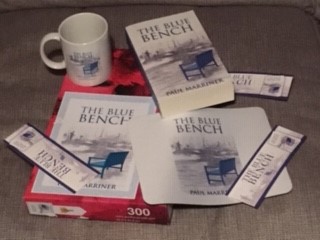 ---
---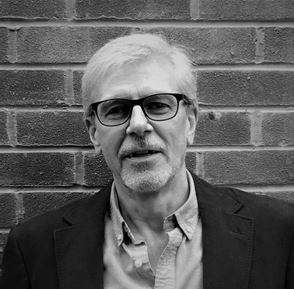 Paul grew up in a west London suburb loving sport, music and, especially, literature. He writes full time and has published three novels. His ambition is to write books that entertain, engage and challenge and believes in the power of great stories and passionate, honest writing.