ShortBookandScribes #Extract and #Giveaway – Shiver by Allie Reynolds
On Monday I shared my review of this fabulous chilly thriller and promised an extract and giveaway today, so here it is! You can read my review and blurb and author information here. If you're not the lucky winner of the proof copy then you can pre-order it ready for publication on 21st January.
---

---
Prologue

It's that time of year again. The time the glacier gives up bodies.

The immense mass of ice up there is a frozen river that flows too slowly for the eye to see. Recent victims brush shoulders with older ones in its glassy depths. Some emerge at the top, others at the snout, and there's no way of knowing who will come out next.

It can take years for them to reappear. Decades even. A glacier in neighbouring Italy made the news recently when it produced the mummified corpses of First World War soldiers, complete with helmets and rifles.

Still, what goes in must eventually come out, so I've been checking the local news every morning.

There's one particular body that I'm waiting for.
I loved this prologue. What a start to a book! Want a chance to win a copy?
---
---
Thanks to the lovely folks at Headline I have a limited edition numbered proof with gorgeous red spredges to give away. There are lots of ways to enter using the Gleam entry box below. Good luck!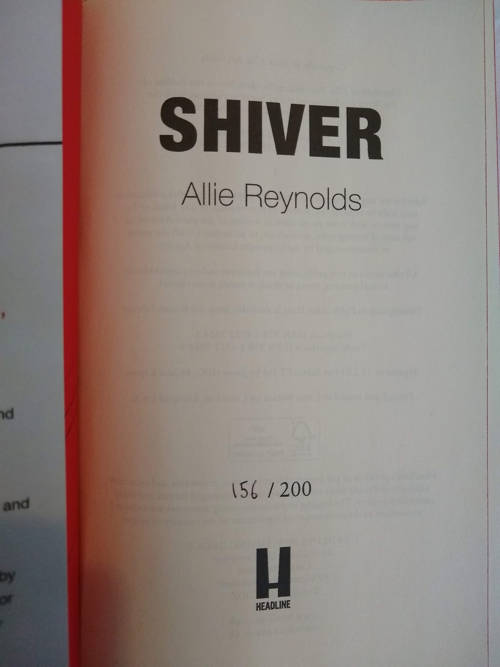 ---