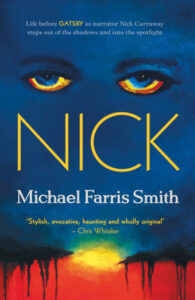 ShortBookandScribes #BlogTour #Extract from Nick by Michael Farris Smith
Welcome to my stop on the blog tour for Nick by Michael Farris Smith. I'm sharing the foreword from the book with you today. My thanks to Hollie from No Exit Press for asking me to be a part of the tour.
I also have details of an exciting competition for you.
No Exit have teamed up with two fantastic literary gift brands, Quote and Quill, and Well Read Company, who both stock gorgeous Gatsby-themed items. They are running a competition with both brands, where over £100 worth of Gatsby items, including a signed copy of NICK, and their stunning edition of The Great Gatsby are up for grabs!
For a limited time only, both Quote and Quill, and Well Read Company will also be generously offering 15% off their full stock with the code NICK15.
---

---
Critically acclaimed novelist Michael Farris Smith pulls Nick Carraway out of the shadows and into the spotlight in this exhilarating imagination of his life before The Great Gatsby

Before Nick Carraway moved to West Egg and into Gatsby's world, he was at the centre of a very different story – one taking place along the trenches and deep within the tunnels of World War I.

Floundering in the wake of the destruction he witnessed first-hand, Nick delays his return home, hoping to escape the questions he cannot answer about the horrors of war. Instead, he embarks on a transcontinental redemptive journey that takes him from a whirlwind Paris romance – doomed from the very beginning – to the dizzying frenzy of New Orleans, rife with its own flavour of debauchery and violence.

An epic portrait of a truly singular era and a sweeping, romantic story of self-discovery, this rich and imaginative novel breathes new life into a character that many know only from the periphery. Charged with enough alcohol, heartbreak, and profound yearning to transfix even the heartiest of golden age scribes, Nick reveals the man behind the narrator who has captivated readers for decades.
---

---
THE END OF THE MENACING ROAD

A Foreword by Michael Farris Smith

I had read The Great Gatsby a couple of times during my twenties. The first time I read it, I was in college and my reaction was almost no reaction. I was a bored and uninterested student and I'm not sure anything less than a lightning bolt striking the classroom would have caught my attention. I even remember thinking, what's the big deal?

The second time I read it, I was living in Geneva, Switzerland, in the midst of spending an unexpected few years as an expatriate. It was a brave new world, one that I loved right away, one that I embraced, one that I wanted to hold onto and never let go, though I knew a return home to Mississippi was inevitable in the near future. On this second reading, in my late twenties, I began to notice things in Nick Carraway, the story's narrator, that I found in myself. Uncertainty about where he belonged, but trying to figure it out. Shifting ideas about notions of home and country. A curiosity about the people who surrounded him that often fell into confusion and vagueness. Was it possible I could relate to Nick Carraway?

Fast forward another fourteen years to the next time I picked up The Great Gatsby. I'm not even sure why I picked it up, other than I was looking for something shorter to read and I saw it there on my shelf, and I had mostly forgotten about it. So I decided to sit down and see if it awakened anything in me that might have been lost over the years.

It was one of the most surreal reading experiences of my life. It seemed as if there was something on every page that spoke to me, that related to my own experiences, that spoke to my own, and still very alive, thirst for the unknown. The further I moved into the novel, the more at home I felt in it. And then getting closer to the end, I came across this line:

'I was thirty. Before me stretched the portentous menacing road of a new decade.'

Only a few lines earlier, Nick has just remembered that it is his birthday. As if to remind himself that he exists. That he is alive. The 'portentous menacing road of a new decade' rang in my head again and again. I closed the book right there and put it down and could only think about my own life when I was close to turning thirty.

I was twenty-nine years old when I came home from Europe. And I came back to a home town I did not recognize. My parents no longer lived there. My sisters were gone and starting families and careers in other places. During the time I had been gone, my friends had done things like get married, have children, buy houses, get jobs, get promotions. And here I was, sleeping on somebody's couch, with all I owned stuffed into a couple of duffle bags. It was strange, not just because of what they had all become, but because of what I had become. Somewhere along the way, I had decided I wanted to try and write. I had spent years reading as I sat in the cafes in France, as I sat in my apartment in Geneva, travelled on the train from one country to another, and something had moved inside of me. It's difficult to explain or define, all I knew was that when I got back to Mississippi, I was going to write. I wasn't really sure what that even meant.

So there I was. Twentynine years old. On the verge of turning thirty, with the uncertainty of a new decade before me, with my attitudes about self and place drastically different than they had been when the decade of my twenties began, with this urge to try and write, with home and the people I knew all colored in different shades. It felt as though I was standing on the edge of a canyon, a strong wind at my back, and that if I stepped over the edge, I would either be crushed on the jagged rock below or I would be lifted and carried by the wind. It was indeed a menacing road before me, full of doubt.

As I sat there with Gatsby closed, thinking about Nick's notions of turning thirty, the decade of my own thirties ran through my mind. I did begin to write and it was difficult. I got married. I enrolled in and finished a writing program. I began submitting stories and received a pile of rejections until I finally published a few stories. We moved. I kept writing. I kept getting rejected. My wife got pregnant. I tried to write a novel and it didn't work. I tried to write another one and it didn't work. I wrote a novella. We had a baby girl. We moved again. I got depressed. I kept writing. I got depressed again. My wife got pregnant again. I started another novel. Nobody wanted any of it. I kept writing. We had another baby girl. I was going to be turning forty soon. I kept writing and kept getting rejected and kept getting depressed and tried to keep my head above water, waiting for something to happen.

It did. But not until I was forty. My novella was accepted. A year later, my first novel was accepted. I realized then that the decade of my thirties had to be an evolution. It had to be the metamorphosis. I didn't know it while I was going through it. But Nick Carraway had known what it was going to be like. He had known it was going to be unpredictable, an emotional whirlwind, a decade of challenge.

I opened Gatsby again and finished it. But from that moment, the character of Nick Carraway lived in my imagination and I began to consider him from different angles. But he admits almost nothing about himself in Gatsby. I realized I only knew three things about him. He fought in the Great War, he was from the Midwest, and he was turning thirty. That was it. For someone who I thought I found great comradery with, I didn't know anything about him at all. The thought occurred to me – it would be interesting if someone were to write his story.

Almost before I could finish the thought, I knew that someone would be me. I shared his feelings of isolation, of bewilderment. I had lived the expatriate life like Fitzgerald and the other writers of the Lost Generation, all of who had a profound impact on both my writing life and emotional life. I was a writer, filled with an idea that excited me and propelled me, which is really the only criteria I have for a project I want to work on. I realized the gravity of it all, the weight of its literary heft, but I could not stop thinking about it, which meant I had to write it. So I did.

It's impossible to know what is going to grab hold of you. I think back to the first time I read The Great Gatsby and I only shrugged my shoulders. I think back to the second time I read it and I began to feel its emotion and truth. And then I think about the third time I read it and how it changed me. How it became a part of me. How it made me realize that you can face a 'portentous menacing road of a new decade' and you can survive and come out on the other end of it reborn. Because the edge of a new decade means you are alive. It means you are on the edge of experiences and emotions you cannot yet understand. It may be a 'decade of loneliness' as Nick predicts. But that loneliness may also manifest itself into the wind that carries.
If that piqued your interest then why not watch this video of Michael reading an extract from NICK, and the book trailer. 
---

---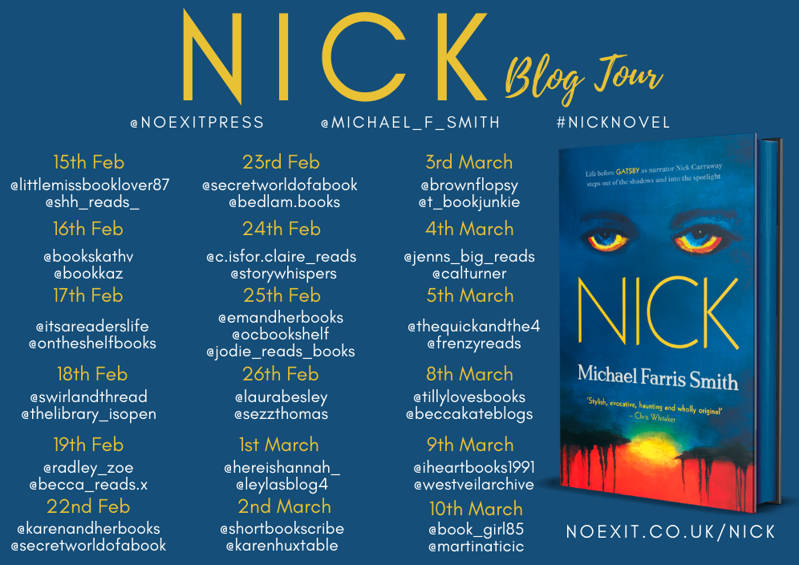 ---
---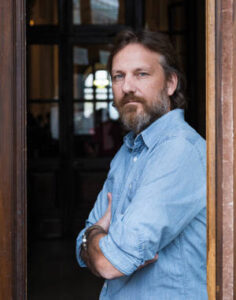 Michael Farris Smith is the author of NICK, Blackwood, The Fighter, Desperation Road, Rivers, and The Hands of Strangers. He has been awarded the Mississippi Author Award for Fiction, Transatlantic Review Award, and Brick Streets Press Story Award. His novels have appeared on Best of the Year lists with Esquire, Southern Living, Book Riot, and numerous others, and have been named Indie Next List, Barnes & Noble Discover, and Amazon Best of the Month selections. He has been a finalist for the Southern Book Prize, the Gold Dagger Award in the UK, and the Grand Prix des Lectrices in France, and his essays have appeared with The New York Times, Bitter Southerner, Garden & Gun, and more. He lives with his wife and daughters in Oxford, Mississippi.