Seven Day Spotlight – week ending 19/02/17
Another week gone and I don't know where the time goes to. I was delighted this week to be part of Andy Jones's extract/blog tour for his fabulous book, Girl 99. If you missed it you can find my review and the extract here.  I also reviewed Theresa Braun's unusual supernatural short story, Dead Over Heels, which was clever and well worth a read.
So what books have joined the others on my teetering TBR pile this week? Please do let me know if you have any thoughts on them.
Betwixt by Evie Gaughan – look at the beautiful cover for this short story
Catherine returns to Hollowbrook Cottage on a cold November night, looking to escape her present life and lose herself in the past. However, her journey crosses the path of a mysterious stranger who will change her life forever.
An unsolved murder. A community turned against each other. A killer close to home…

Katie Taylor is the perfect student. She's bright and funny, she has a boyfriend who adores her and there are only a few months left of school before she can swap Banktoun for the bright lights of London. Life gets even better when she has an unexpected win on a scratch card. But then Katie's luck runs out.

Her tragic death instead becomes the latest in a series of dark mysteries blighting the small town. The new school counsellor Polly McAllister, who has recently returned to Banktoun to make amends in her own personal life, is thrown in at the deep end as the pupils and staff come to terms with Katie's death. And it's not long before she uncovers a multitude of murky secrets. Did Katie have enemies? Is her boyfriend really so squeaky clean? And who is her brother's mysterious friend?

With Banktoun's insular community inflamed by gossip and a baying mob stirring itself into a frenzy on social media, DS Davie Gray and DC Louise Jennings must work out who really murdered Katie before someone takes matters into their own hands…
The Summer of Impossible Things by Rowan Coleman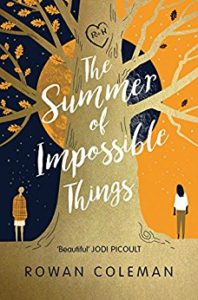 If you could change the past, would you?

Thirty years ago, something terrible happened to Luna's mother. Something she's only prepared to reveal after her death.

Now Luna and her sister have a chance to go back to their mother's birthplace and settle her affairs. But in Brooklyn they find more questions than answers, until something impossible – magical – happens to Luna, and she meets her mother as a young woman back in the summer of 1977.

At first Luna's thinks she's going crazy, but if she can truly travel back in time, she can change things. But in doing anything – everything – to save her mother's life, will she have to sacrifice her own?
Paper Hearts and Summer Kisses by Carole Matthews
Christie Chapman is a single working mother who spends her days commuting to her secretarial job in London and looking after her teenage son, Finn. It can be tough just getting through the day but Christie has always found comfort in her love of crafting and any spare time she has is spent in her parents' summerhouse working on her beautiful creations. From intricately designed birthday cards to personalised gifts, Christie's flair for the handmade knows no bounds and it's not long before opportunity comes knocking. All of a sudden Christie sees a different future for her and Finn – one full of hope and possibility, and if the handsome Max Alexander is to be believed, one full of love too. It's all there for the taking.

And then, all of sudden, Christie's world is turned upside down.

Christie knows that something has to give, but what will she choose? Will she give up her dreams and the chance of real love? What price will she pay for doing the right thing? Can Christie find her happy ending in . . . Paper Hearts and Summer Kisses.
The Congregation by A.J. Griffiths-Jones
A bustling mining town in 1970s England awaits the arrival of their new vicar. People are not sure what to expect as the rather aloof Reverend Matthews descends upon his unfamiliar parish, but nevertheless he is welcomed with open arms and gathered into the flock.

However, on discovering a journal left by his predecessor, the clergyman soon begins to wonder what secrets lie behind the seemingly innocent lives of his congregation. The unexpected arrival of the Bishop causes the vicar to question his own past and a cloud descends upon his religious beliefs, causing chaos to both himself and the townsfolk residing just a stone's throw away.

Written in an upbeat style, with dark humour and quirky characters, this novel is best savoured by the fire with a pot of tea.
The Hiding Places by Katherine Webb
'What could be more important than finding the truth?'

Wiltshire, 1922. Fifteen-year old Pudding Cartwright has begun the career she always wanted, as girl groom to the Hadleigh family's horses at Manor Farm. Irene Hadleigh is struggling to adjust to her new life in sleepy Slaughterford, having married Alistair to escape a scandal in London. At a loss to occupy herself, Irene sets about restyling Manor Farm, and during the work the chance finding of a strange object, hidden away in the house for years, will change everything.

When somebody close to both of them is murdered, Pudding and Irene are thrown together to seek out the identity of the killer in their midst, unaware of just how deep the roots of the crime lie.

During a hot, humid summer of grief, betrayal, and misapprehensions, they will uncover truths neither of them could ever have foreseen.
Deep Down Dead by Steph Broadribb – the first of four books I got in the Orenda sale this week.
Lori Anderson is as tough as they come, managing to keep her career as a fearless Florida bounty hunter separate from her role as single mother to nine-year-old Dakota, who suffers from leukaemia. But when the hospital bills start to rack up, she has no choice but to take her daughter along on a job that will make her a fast buck. And that's when things start to go wrong. The fugitive she's assigned to haul back to court is none other than JT, Lori's former mentor – the man who taught her everything she knows … the man who also knows the secrets of her murky past. Not only is JT fighting a child exploitation racket operating out of one of Florida's biggest theme parks, Winter Wonderland, a place where 'bad things never happen', but he's also mixed up with the powerful Miami Mob. With two fearsome foes on their tails, just three days to get JT back to Florida, and her daughter to protect, Lori has her work cut out for her. When they're ambushed at a gas station, the stakes go from high to stratospheric, and things become personal.
The Bird Tribunal by Agnes Ravatn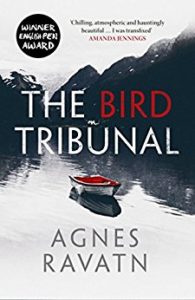 Two people in exile. Two secrets. As the past tightens its grip, there may be no escape… TV presenter Allis Hagtorn leaves her partner and her job to take voluntary exile in a remote house on an isolated fjord. But her new job as housekeeper and gardener is not all that it seems, and her silent, surly employer, 44-year-old Sigurd Bagge, is not the old man she expected. As they await the return of his wife from her travels, their silent, uneasy encounters develop into a chilling, obsessive relationship, and it becomes clear that atonement for past sins may not be enough… Haunting, consuming and powerful, The Bird Tribunal is a taut, exquisitely written psychological thriller that builds to a shocking, dramatic crescendo that will leave you breathless.
1955. Two young couples move to the uninhabited, isolated fjord of Hedinsfjörður. Their stay ends abruptly when one of the women meets her death in mysterious circumstances. The case is never solved. Fifty years later an old photograph comes to light, and it becomes clear that the couples may not have been alone on the fjord after all…
In nearby Siglufjörður, young policeman Ari Thór tries to piece together what really happened that fateful night, in a town where no one wants to know, where secrets are a way of life. He's assisted by Ísrún, a news reporter in Reykjavik, who is investigating an increasingly chilling case of her own. Things take a sinister turn when a child goes missing in broad daylight. With a stalker on the loose, and the town of Siglufjörður in quarantine, the past might just come back to haunt them.
Six Stories by Matt Wesolowski
1997. Scarclaw Fell. The body of teenager Tom Jeffries is found at an outward bound centre. Verdict? Misadventure. But not everyone is convinced. And the truth of what happened in the beautiful but eerie fell is locked in the memories of the tight-knit group of friends who embarked on that fateful trip, and the flimsy testimony of those living nearby. 2017. Enter elusive investigative journalist Scott King, whose podcast examinations of complicated cases have rivalled the success of Serial, with his concealed identity making him a cult internet figure. In a series of six interviews, King attempts to work out how the dynamics of a group of idle teenagers conspired with the sinister legends surrounding the fell to result in Jeffries' mysterious death. And who's to blame … As every interview unveils a new revelation, you'll be forced to work out for yourself how Tom Jeffries died, and who is telling the truth. A chilling, unpredictable and startling thriller, Six Stories is also a classic murder mystery with a modern twist, and a devastating ending.
Alice: Beautiful, kind, manipulative, liar.

Clare: Intelligent, loyal, paranoid, jealous.

Clare thinks Alice is a manipulative liar who is trying to steal her life.
Alice thinks Clare is jealous of her long-lost return and place in their family.

One of them is telling the truth. The other is a maniac.
Two sisters. One truth.
The Wild Air by Rebecca Mascull
In Edwardian England, aeroplanes are a new, magical invention, while female pilots are rare indeed.

When shy Della Dobbs meets her mother's aunt, her life changes forever. Great Auntie Betty has come home from Kitty Hawk, North Carolina, across whose windswept dunes the Wright Brothers tested their historic flying machines. Della develops a burning ambition to fly and Betty is determined to help her.

But the Great War is coming and it threatens to destroy everything – and everyone – Della loves.

Uplifting and page-turning, THE WILD AIR is a story about love, loss and following your dreams against all odds.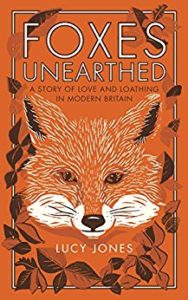 As one of the largest predators left in Britain, the fox is captivating: a comfortably familiar figure in our country landscapes; an intriguing flash of bright-eyed wildness in our towns.

Yet no other animal attracts such controversy, has provoked more column inches or been so ambiguously woven into our culture over centuries, perceived variously as a beautiful animal, a cunning rogue, a vicious pest and a worthy foe. As well as being the most ubiquitous of wild animals, it is also the least understood.

In Foxes Unearthed Lucy Jones investigates the truth about foxes in a media landscape that often carries complex agendas. Delving into fact, fiction, folklore and her own family history, Lucy travels the length of Britain to find out first-hand why these animals incite such passionate emotions, revealing our rich and complex relationship with one of our most loved – and most vilified – wild animals. This compelling narrative adds much-needed depth to the debate on foxes, asking what our attitudes towards the red fox say about us – and, ultimately, about our relationship with the natural world.
The Idea of You by Amanda Prowse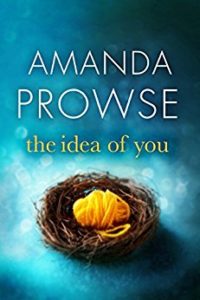 With her fortieth birthday approaching, Lucy Carpenter dares to hope that she finally has it all: a wonderful new husband, Jonah, a successful career and the chance of a precious baby of her own. Life couldn't be more perfect.

But the reality of becoming parents proves much harder than Lucy and Jonah imagined. Jonah's love and support is unquestioning, but as Lucy struggles with work and her own failing dreams, the strain on their marriage increases. Suddenly it feels like Lucy is close to losing everything…

Heart-wrenching and poignant, this latest work by bestselling author Amanda Prowse asks the question: what does it mean to be a mother in today's hectic world? And what if it's asking too much to want it all?
We All Begin as Strangers by Harriet Cummings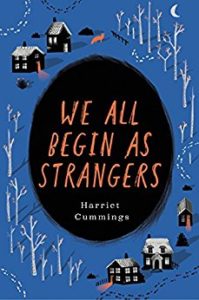 It's 1984, and summer is scorching the ordinary English village of Heathcote.

What's more, a mysterious figure is slipping into homes through back doors and open windows. Dubbed 'the Fox', he knows everything about everyone – leaving curious objects in their homes, or taking things from them.

When beloved Anna goes missing, the whole community believes the Fox is responsible.

But as the residents scramble to solve the mystery of Anna's disappearance, little do they know it's their darkest secrets the Fox is really after…

Inspired by a real 80s mystery, and with pitch-perfect characters, WE ALL BEGIN AS STRANGERS is a beautiful debut novel you'll want to recommend to everyone.
Somewhere in Vixenhead, I'm certain the truth lies…

A sudden disappearance…

When Roz Outlaw's partner Tom mysteriously vanishes, she knows his life is in danger. Tom has been distracted lately, afraid, as though he is being hunted…

A desperate search…

With the police showing little interest Roz knows it falls to her to find Tom. But as Tom's secrets are uncovered nothing can prepare Roz for the dark lies and twisted truths she finds. She thought she loved Tom, but quickly realises she has been living with a stranger – a man with murder in his past.

A house of evil.

The key to unlocking Tom's past lies in his childhood home – Vixenhead. A house of wickedness that keeps its secrets well hidden. Can Roz find Tom before it's too late or will the evil within Vixenhead claim her too…