Seven Day Spotlight – week ending 15/01/17
This week I finished Perfect Remains by Helen Fields, a gruesome but really well plotted crime novel.  And I'm currently heading towards the end of Little Sister by Isabel Ashdown, which I am finding hard to put down.
And now to acquisitions – quite a mixed bag this week, but not as many as normal.
Review books:
The Chilbury Ladies' Choir by Jennifer Ryan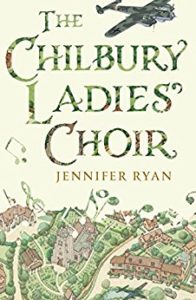 The village of Chilbury in Kent is about to ring in some changes.
This is a delightful novel of wartime gumption and village spirit that will make your heart sing out.

Kent, 1940. The women of Chilbury village have taken umbrage at the Vicar's closure of the choir now that its male singers are at war. But when spirited music professor Primrose Trent arrives, it prompts the creation of an all-female singing group. Resurrecting themselves as The Chilbury Ladies' Choir, the women use their song and unity to embolden the community as the war tears through their lives.

Dependable Mrs Tilling sees the choir as a chance to finally put herself first, and a welcome distraction from thoughts of her son fighting on the front line. For Kitty Winthrop, the precocious youngest daughter of Chilbury Manor, singing is the only way to outshine her glamorous sister Venetia, who isn't letting the war ruin her plan to make every bachelor in the county fall in love with her. Meanwhile, when midwife Edwina Paltry is presented with a dastardly job which she's convinced will make her rich, she will have to misuse more than the trust of the choir's women to carry out her scheme – and nothing is going to stop her.

Filled with intrigue, humour and touching warmth, and set against the devastating backdrop of the Second World War, this is a lively and big-hearted novel told through the voices of four very different but equally vibrant characters, who will win you over as much with their mischief as with their charm.
Finding Secrets by Lauren Westwood
A country house, a precious jeweled locket, and a puzzle dating back to the London Blitz and Imperial Russia. Utterly captivating, a fantastic romance from beginning to end. Perfect for the fans of Carole Matthews and Milly Johnson.

Alex Hart loves her dream job as manager of Mallow Court, a historic Elizabethan house, even if her friends think she needs to get out more. But a discovery in the pocket of an old coat – a jewelled mechanical locket shaped like a bird – changes everything, and Alex discovers that things are not as they seem.

From an old diary, to a handsome barrister, a mysterious clockmaker, and the darkest hours of the London Blitz, Alex must follow the trail of the jewelled bird to uncover the truth about the things she holds dearest – and someone is determined not to let sleeping dogs lie!

Only by finding the secrets of the past can Alex find the keys to her future – and her heart.
Brancusi's Head and the China 12 by Raoul Morris
Milo is in a Paris bar, the usual story. He's down after the last case, she's alone, he's alone. Perfect, if it wasn't for the little matter of the head in the bag under the table. Pretty soon the body count is rising and he's running to catch up. She seemed such a nice girl. That goes with the job if you're part of the China12.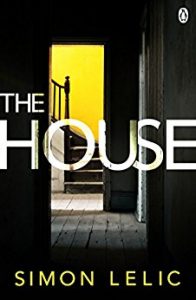 What if your perfect home turned out to be the scene of the perfect crime?

Londoners Jack and Syd moved into the house a year ago. It seemed like their dream home: tons of space, the perfect location, and a friendly owner who wanted a young couple to have it.

So when they made a grisly discovery in the attic, Jack and Syd chose to ignore it. That was a mistake.

Because someone has just been murdered. Right outside their back door.

And now the police are watching them…
Don't Look Behind You by Mel Sherratt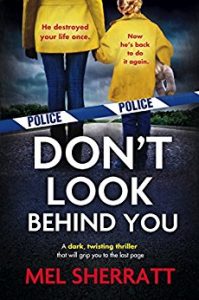 She got into bed but sleep didn't come easily. Every creak in the house made her alert. She was waiting for him to come and get her.

The small city of Stockleigh is in shock as three women are brutally attacked within days of each other. Are they random acts of violence or is there a link between the victims? For Detective Eden Berrisford, it's her most chilling case yet.

The investigation leads Eden to cross paths with Carla, a woman trying to rebuild her life after her marriage to a cruel and abusive man ended in unimaginable tragedy. Her husband Ryan was imprisoned for his crimes but, now he's out and coming for her.

As Eden starts to close in on the attacker, she also puts herself in grave danger. Can she stop him before he strikes again? And can Carla, terrified for her life, save herself – before the past wreaks a terrible revenge?
Sealskin by Su Bristow – I'm on the blog tour for this next month and it looks like a brilliant read.
What happens when magic collides with reality? Donald is a young fisherman, eking out a lonely living on the west coast of Scotland. One night he witnesses something miraculous … and makes a terrible mistake. His action changes lives – not only his own, but those of his family and the entire tightly knit community in which they live. Can he ever atone for the wrong he has done, and can love grow when its foundation is violence? Based on the legend of the selkies – seals who can transform into people – Sealskin is a magical story, evoking the harsh beauty of the landscape, the resilience of its people, both human and animal, and the triumph of hope over fear and prejudice.
Kindle freebie:
Living in Italy: The Real Deal by Stef Smulders – I thought this sounded like an interesting look at what it's like to move to a new country and I do love anything Italian.
Funny short stories about learning to live in Italy. About mafiose real estate agents, Mussolini-type builders, lousy plumbers, Italian neighbours, murderous veterinarians, horrors in hospitals, tasting wine, eating pizza, visiting the theatre, truffle hunting and much more!

In 2008 the author emigrated to Italy, bringing husband and dog along, to start Bed & Breakfast Villa I Due Padroni. But a lot of hurdles had to be taken before the first guests could be accommodated. In 2014 Stef reported about his adventures in buying and reconstructing the house, obtaining a tax number and a bank account, registering at the commune and at the national health service, importing their car and a range of other things that lead to a myriad of bureaucratic troubles. These problems were always resolved in a truly Italian fashion, leading to raised Dutch eyebrows and hilarious scenes. As a reader you will encounter a range of characteristic Italians, from sympathetic to villainous, from moving to shameless. Real Italians of flesh and blood, sometimes cliché, somtimes surprisingly original. But always worth encountering.
Kindle Bargain (99p) and a pre-order:
The Corner Shop of Whispers by Debbie Viggiano – I love anything about shops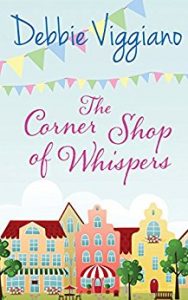 Romantic Florrie, scatty Daisy and snobby Alison are neighbours, living their married lives in the tiny English village of Lower Amblegate where everyone knows everybody. Together the three friends share laughter, tears, and things they wouldn't want anybody else knowing. But unbeknownst to them, a scandal is brewing.

As rumours circulate, the gossips go into overdrive, rocking marriages and revealing the women have much more in common than just neighbourly bonds…
Any thoughts on any of these books?