Seven Day Spotlight – week ending 05/03/17
This week I reviewed the fabulous Because I Was Lonely by Hayley Mitchell, beautifully written and heartbreaking. I also posted an extract from The Silent Kookaburra by Liza Perrat and a giveaway which is running until the end of Tuesday so there's still time to enter.
I've had another restrained week for acquisitions. Perhaps I have turned over a new leaf, what do you think? Here are my new additions:
My Mother's Shadow by Nikola Scott – apparently it's for fans of Kate Morton and Rachel Hore so that was me sold straightaway.
It is 1958. Elizabeth has been sent away from her London home to the beautiful Hartland House in Sussex. Over an idyllic summer by the coast, she grows close to the confident young Shaws, who treat her like one of their own. A lovely but innocent girl, Elizabeth is ready to fall in love – but her dreams are dangerously naïve.

Decades later, Elizabeth's daughter Addie is stunned when a stranger appears on her doorstep, claiming that they are sisters. Addie doesn't believe it. Until her beloved father admits that everything she's been told about her early life is a lie.

For Addie and her new sister Phoebe it's the beginning of an emotional journey back to a time of fallen women and domineering fathers, as they discover the extraordinary truth about how their lives began…
The Silent Wife by Kerry Fisher – a 99p bargain
Would you risk everything for the man you loved? Even if you knew he'd done something terrible?

Lara's life looks perfect on the surface. Gorgeous doting husband Massimo, sweet little son Sandro and the perfect home. Lara knows something about Massimo. Something she can't tell anyone else or everything he has worked so hard for will be destroyed: his job, their reputation, their son. This secret is keeping Lara a prisoner in her marriage.

Maggie is married to Massimo's brother Nico and lives with him and her troubled stepdaughter. She knows all of Nico's darkest secrets – or so she thinks. Then one day she discovers a letter in the attic which reveals a shocking secret about Nico's first wife. Will Maggie set the record straight or keep silent to protect those she loves?

For a family held together by lies, the truth will come at a devastating price.
The Outcasts of Time by Ian Mortimer – I love a nice bit of time travel and this sounds fantastic.
December 1348. With the country in the grip of the Black Death, brothers John and William fear that they will shortly die and go to Hell. But as the end draws near, they are given an unexpected choice: either to go home and spend their last six days in their familiar world, or to search for salvation across the forthcoming centuries – living each one of their remaining days ninety-nine years after the last.

John and William choose the future and find themselves in 1447, ignorant of almost everything going on around them. The year 1546 brings no more comfort, and 1645 challenges them still further. It is not just that technology is changing: things they have taken for granted all their lives prove to be short-lived.

As they find themselves in stranger and stranger times, the reader travels with them, seeing the world through their eyes as it shifts through disease, progress, enlightenment and war. But their time is running out – can they do something to redeem themselves before the six days are up?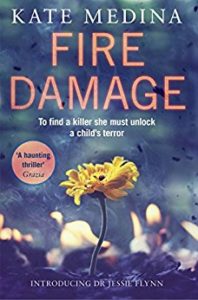 To find a killer, she must unlock a child's terror…

The first in an exciting new crime series featuring psychologist Dr Jessie Flynn – a brilliantly complex character who struggles with a dark past of her own. Perfect for fans of Nicci French and Val McDermid.

A traumatized little boy

Four years old, terrified, disturbed – Sami is a child in need of help. Now it's up to psychologist Dr Jessie Flynn to find the cause of his suffering and unlock his darkest memories, before it's too late.

A psychologist with a secret

Meanwhile Jessie is haunted by an awful truth of her own. She works alongside former patient, Captain Ben Callan, to investigate a violent death – but the ghosts of her past refuse to leave her.

A body washed up on the beach

When a burnt corpse is found on the Sussex coast, Jessie begins to uncover a link between her two cases – and a desperate killer will do anything to keep it buried…
The Gingerbread House by Kate Beaufoy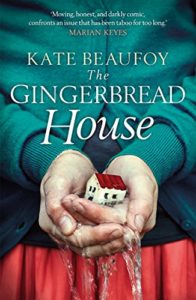 Nestled among cherry trees in a picturesque country garden, the Gingerbread House resembles an illustration from an old-world storybook. But beware! For in the fairy-tale, that's where the witch lives…

Away from the city, with no distractions, the Gingerbread House seems like the perfect place to start work on a novel. That's what former advertising copywriter Tess thinks when she goes there to live with Eleanor, her aged mother-in-law. But Eleanor is suffering from dementia, and caring for her proves tougher than Tess could ever have imagined: feeling increasingly isolated, her only comfort is wine o'clock and weekend visits from her husband. Meanwhile her teenage daughter Katia is helpless to intercede; in the end she can only watch as things fall apart and a tragedy even closer to home surfaces.

The Gingerbread House is a deeply moving novel: a compassionate and occasionally wickedly funny tale of a family's agonising struggle with dementia.
Secrets We Keep by Faith Hogan – a fabulous freebie
Two distant relatives, drawn together in companionship are forced to confront their pasts and learn that some people are good at keeping secrets and some secrets are never meant to be kept.

A bittersweet story of love, loss and life. Perfect for the fans of Patricia Scanlan and Adele Parks.

The beautiful old Bath House in Ballytokeep has lain empty and abandoned for decades. For devoted pensioners Archie and Iris, it holds too many conflicting memories of their adolescent dalliances and tragic consequences – sometimes it's better to leave the past where it belongs.

For highflying, top London divorce lawyer Kate Hunt, it's a fresh start – maybe even her future. On a winter visit to see her estranged Aunt Iris she falls in love with the Bath House. Inspired, she moves to Ballytokeep leaving her past heartache 600 miles away – but can you ever escape your past or your destiny?
Eleanor Oliphant is Completely Fine by Gail Honeyman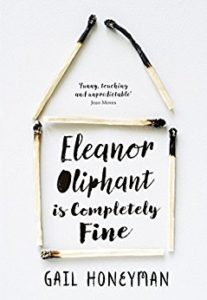 Eleanor Oliphant has learned how to survive – but not how to live

Eleanor Oliphant leads a simple life. She wears the same clothes to work every day, eats the same meal deal for lunch every day and buys the same two bottles of vodka to drink every weekend.

Eleanor Oliphant is happy. Nothing is missing from her carefully timetabled life. Except, sometimes, everything.

One simple act of kindness is about to shatter the walls Eleanor has built around herself. Now she must learn how to navigate the world that everyone else seems to take for granted – while searching for the courage to face the dark corners she's avoided all her life.

Change can be good. Change can be bad. But surely any change is better than… fine?
I'd love to hear any comments about these books.
And coming up this week I'm taking part in blog tours for The Beachside Sweet Shop by Karen Clarke, To Rome, With Love by T A Williams, The Dead of Winter by Billy McLaughlin and The Mercury Travel Club by Helen Bridgett. I'll also be reviewing After the Fire by Jane Casey. Hope to see you along the way!