Seven Day Spotlight – w/e 28/05/17
Hi everybody on this thankfully slightly cooler day. We went to the theatre yesterday to see La Strada. Has anybody seen it? It was clever, unusual and very well acted. I thought you might like to see a bit of it.
Even though it's cooled down it's still pretty warm today so what better thing to do than bake a cake! My little boy wanted to do it so that's what we did. And with a leftover egg white we made some meringues and sandwiched them together with buttercream and crushed raspberries.
This week on my blog I was on the blog tour for Hunting the Hangman by Howard Linskey, which is an amazing story based on real life events. I also helped to reveal the lovely cover of Daisy James's new book, Sunshine After the Rain. And then I was on the blog tour for The Finding of Martha Lost by Caroline Wallace which is a wonderful and captivating read.
The Annual Bloggers Bash Awards voting closes this coming Friday so if you were so inclined to vote for me as Best Newcomer I would be ever so grateful.
---
Not a great week for acquisitions, by which I mean there are quite a lot due to a mixture of reading some fab reviews on other blogs and some Kindle bargains.
Annie's Lovely Choir by the Sea by Liz Eeles – I keep hearing about this one and thinking how lovely it sounds so I bought it for the princely sum of 99p.
When twenty-nine-year-old Annie Trebarwith receives an unexpected letter from a great-aunt she's never known, she leaves her shoebox-sized flat in London and catches a train to the rugged Cornish coast.

Salt Bay is beautiful and Annie begins to kindle a bond with her great-aunt Alice. Even though there is zero phone signal and the locals – including the gorgeous but brooding Josh Pasco – can be decidedly grumpy at times, Annie starts to feel at home in Salt Bay.

Soon Annie's love of music leads her to relaunch the Salt Bay Choral Society, and she's surprised to see how just much the choir means to the community – and she even starts to break through Josh's surly exterior…

But London is calling Annie back, and she has to make a decision. Give up her old life completely, or leave Salt Bay, her new-found family – and the choir – behind?
Making Space by Sarah Tierney is another bargain at £1 and another I keep hearing about. I must admit I thought it was a self-help book for hoarders at first but once I read the blurb properly I thought it sounded fantastic.
Why do we hold onto things we don't need? And let go of the things we do? Miriam is twenty-nine: temping, living with a flatmate who is no longer a friend, and still trying to find her place in life. She falls in love with Erik after he employs her to clear out his paper-packed home. They are worlds apart: he is forty-five, a successful photographer and artist and an obsessive hoarder still haunted by the end of his marriage. Miriam has an unsuccessful love life and has just got rid of most of her belongings. Somehow, they must find a way to reach each other.
Beneath the Surface by Sibel Hodge – sounds like a nice twisty psychological thriller.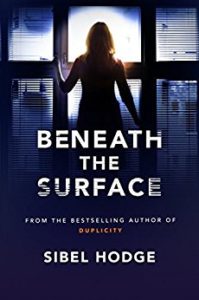 Dean Hudson didn't look evil…so what could drive an ordinary boy to kill?

When the teenage son of Holly Gold's school friend brutally murders his parents before killing himself, her sleepy home town is rocked by the sudden tragedy.

Appalled, Holly investigates. What could have caused the happy-go-lucky boy she remembers to commit such a heinous crime? When another teen commits suicide, she uncovers a horrifying link between the recent deaths and a dark conspiracy to hide the truth.

But someone doesn't want Holly asking questions and, as she hunts for evidence to prove her theory, she's dragged into a nightmare that threatens her life and her sanity. Then tragedy strikes again—and this time it's closer to home…
Love Them and Leave Them by Sue Shepherd is another 99p bargain. I like the sound of the story which makes you wonder about what would have happened if you had made a different decision in your life.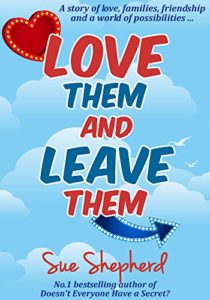 Six years ago, Jessica's dad made a split-second decision that changed her life forever …

Now, twenty-something Jessica has a successful career, loving boyfriend, Nick, and a keen eye on her dream home.

But in a parallel world, Jessica's dad made another choice and everything turned out differently …

Now, twenty-something Jessie is stuck in a job with no prospects, with an unreliable boyfriend, Chris; her dreams never fulfilled.

Can Jessie gain the confidence to get her life back on track? And will Jessica lose everything she cares about because of one stupid mistake?

Whichever decision Jessica's dad makes, the same people are destined to come into her life, sometimes in delightfully different ways. And before they can look forward to the future, they will all have to deal with the mistakes of the past.
The Stranger by Saskia Sarginson is £1.99 at the moment and sounds like a really great read.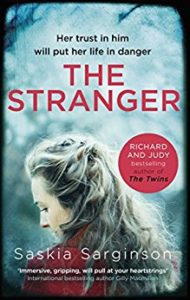 We all have our secrets. Eleanor Rathmell has kept one her whole life. But when her husband dies and a stranger arrives at her door, her safe life in the idyllic English village she's chosen as her home begins to topple.

Everyone is suspicious of this stranger, except for Eleanor. But her trust in him will put her life in danger, because nothing is as it seems; not her dead husband, the man who claims to love her, or the inscrutable outsider to whom she's opened her home and her heart.
The Husband Who Refused to Die by Andrea Darby is £1.99 for Kindle and deals with something a bit different: a man who wants to be frozen after his death.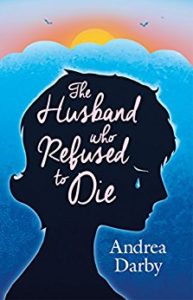 Carrie's no ordinary widow. Husband Dan has died unexpectedly and left behind an extraordinary wish – to be frozen. He believes his life's simply been 'suspended', that he can come back … one day … when science has moved on. He'd hoped his wife would want to do the same. But she doesn't.

Two years on and Carrie, mum to increasingly truculent teenage daughter Eleanor, tentatively reconnects with an old boyfriend, whose dramatic exit from her life has always been a painful mystery. But their romance is hampered by Carrie's never-ending personal problems, not least her interfering sister-in-law Sunny, a reflexologist with a soft voice, loud clothes and a bag full of natural remedies. Sunny's intent on keeping her brother's memory alive and ensuring Carrie honours his request.

After Dan's story is resurrected in the news headlines, some distressing secrets from the past are revealed, and Carrie is taunted by someone with a serious grudge.

But are the secrets true? Will she discover who's behind the malicious acts – and why?

Told with warmth and wit, The Husband Who Refused to Die is a pacy novel with an original premise that casts an unusual light on a story about love, loss, family and friendship.
The Last Dog on Earth by Adrian J Walker appeals to my quirky side.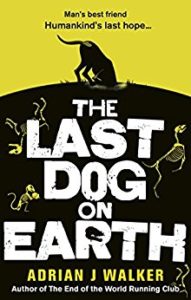 Every dog has its day…

And for Lineker, a happy go lucky mongrel from Peckham, the day the world ends is his: finally a chance to prove to his owner just how loyal he can be.

Reg, an agoraphobic writer with an obsession for nineties football, plans to wait out the impending doom in his second floor flat, hiding himself away from the riots outside.

But when an abandoned orphan shows up in the stairwell of their building, Reg and Lineker must brave the outside in order to save not only the child, but themselves…
The Music Shop by Rachel Joyce – I'm a big fan of Harold Fry and Queenie Hennessey so this new one by the same author is a bit of a must have.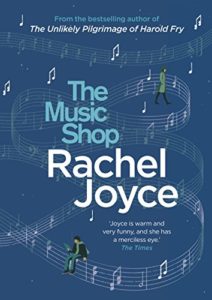 1988. Frank owns a music shop. It is jam-packed with records of every speed, size and genre. Classical, jazz, punk – as long as it's vinyl he sells it. Day after day Frank finds his customers the music they need.

Then into his life walks Ilse Brauchmann.

Ilse asks Frank to teach her about music. His instinct is to turn and run. And yet he is drawn to this strangely still, mysterious woman with her pea-green coat and her eyes as black as vinyl. But Ilse is not what she seems. And Frank has old wounds that threaten to re-open and a past he will never leave behind …
The Summer House Party by Caro Fraser – I read quite a lot of Caro Fraser's early books. I loved the Caper Court series but as with many authors I became unable to keep up. This one sounds different to her others but just as good.
In the gloriously hot summer of 1936, a group of people meet at a country house party. Within three years, England will be at war, but for now, time stands still.

Dan Ranscombe is clever and good-looking, but he resents the wealth and easy savoir faire of fellow guest, Paul Latimer. Surely a shrewd girl like Meg Slater would see through that, wouldn't she? And what about Diana, Paul's beautiful sister, Charles Asher, the Jewish outsider, Madeleine, restless and dissatisfied with her role as children's nanny? And artist Henry Haddon, their host, no longer young, but secure in his power as a practised seducer.

As these guests gather, none has any inkling the choices they make will have fateful consequences, lasting through the war and beyond. Or that the first unforeseen event will be a shocking death.
Skin Deep by Laura Wilkinson is a £1.99 pre-order and sounds thought-provoking.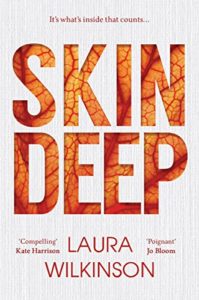 It's what's inside that counts…

Art student and former model Diana has always been admired for her beauty, but what use are good looks when you want to shine for your talent? Insecure and desperate for inspiration, Diana needs a muse.

Facially disfigured four-year-old Cal lives a life largely hidden from the world. But he was born to be looked at and he needs love too. A chance encounter changes everything and Cal becomes Diana's muse. But as Diana's reputation develops and Cal grows up, their relationship implodes.

Both struggle to be accepted for what lies within.
Is it possible to find acceptance in a society where what's on the outside counts for so much?
How to Mend a Broken Heart by Anna Mansell is £1.99 and is set in Sheffield so I couldn't resist it.
When Rhys is called to the hospital to meet Susan, a woman he barely knows, he is compelled to help her. Still grieving the loss of his brother months earlier, Rhys knows all too well the feeling of loneliness.

There are years between them, but Rhys is the only person Susan will respond to, and when she asks him to bring her her most treasured possession, a book of fairytales, he is intrigued.

Hidden in the book is a clue to Susan's past, and the painful regrets she carries with her. And as Rhys starts to unearth Susan's secrets, he finds that his own grief begins to heal too…

Together, Susan and Rhys must learn to live again. Can they help each other to find happiness and finally mend their broken hearts?
The Bedlam Stacks by Natasha Pulley – I loved her first book, The Watchmaker of Filigree Street, so was keen to try this, her new one.
Deep in uncharted Peru, the holy town of Bedlam stands at the edge of a forest. The shrine statues move, and anyone who crosses the border dies. But somewhere inside are cinchona trees, whose bark yields quinine: the only known treatment for malaria.

On the other side of the Pacific, it is 1859 and India is ravaged by the disease. The hunt for a reliable source of quinine is critical and in its desperation, the India Office searches out its last qualified expeditionary. Struggling with a terrible injury from his last mission and the strange occurrences at his family's ruined estate, Merrick Tremayne finds himself under orders to bring back cinchona cuttings at any cost and dispatched, against his own better judgement, to Bedlam.

There he meets Raphael, a priest around whom the villagers spin unsettlingly familiar stories of impossible disappearances and living stone. Gradually, he realises that Raphael is the key to a legacy left by two generations of Tremayne explorers before him, one which will prove more dangerous and valuable than the India Office could ever have imagined.
The Forgotten Girl by Kerry Barrett is one from my wish list and currently only 99p for Kindle.
Two women. Two decades. One story.

Fearne has landed her dream job to run Mode. Except the dream isn't quite so rosy in reality, the print magazine is struggling and Fearne is determined to save it!

In 1966, desperate to escape her life, Nancy moves to London with her brilliantly unpredictable friend Suze to achieve their dream of writing for Mode magazine together.

For Mode to survive Fearne needs to recreate the magic of the early issues and she is on track to find Suze – Mode's longest-serving editor. Unbeknownst to Fearne, what she uncovers might be the biggest story of her career…
Song for an Eagle by Catherine M Byrne is a novella set in the Scottish Highlands. The setting alone was enough to tempt me but it's also got great reviews.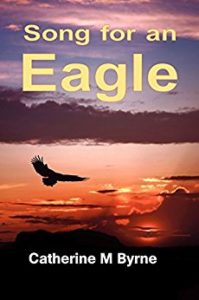 Failed folk singer, Beth MacLean, swore never to return to the remote community of Berridale in the north of Scotland where she grew up. Yet now, her father's illness has drawn her back to the place where dark memories wait. In this land of mountains, the spectre of the eagle, which has plagued her dreams all her life, intensifies.
Life and new love are offered through the charismatic James, but will Beth find the courage to turn her back on her life in Edinburgh and unravel the mysteries that have shaped her nightmares?
Broken Branches by M Jonathan Lee – this is a book published by new publishers on the block, Hideaway Fall. There's a lot of buzz around it on social media and it sounds like a good read.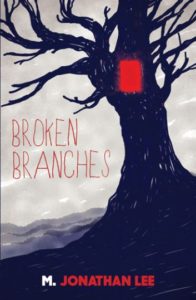 Family curses don't exist. Sure, some families seem to suffer more pain than others, but a curse? An actual curse? I don't think so.'

A family tragedy was the catalyst for Ian Perkins to return to the isolated cottage with his wife and young son. But now they are back, it seems yet more grief might befall the family.

There is still time to act, but that means Ian must face the uncomfortable truth about his past. And in doing so, he must uncover the truth behind the supposed family curse.
So there you have it. Any comments welcome!