ShortBookandScribes #BookReview – Yinka, Where is Your Huzband by Lizzie Damilola Blackburn #BlogTour
It's my stop on the blog tour for Yinka, Where is Your Huzband by Lizzie Damilola Blackburn.
My thanks to Viking Books for the proof copy of the book and the place on the tour. The book will be published on 31st March in hardcover, eBook and audiobook.
---

---
Yinka wants to find love. Her mum wants to find it for her.

She also has too many aunties who frequently pray for her delivery from singledom, a preference for chicken and chips over traditional Nigerian food, and a bum she's sure is far too small as a result. Oh, and the fact that she's a thirty-one-year-old South-Londoner who doesn't believe in sex before marriage is a bit of an obstacle too…

When her cousin gets engaged, Yinka commences 'Operation Find A Date for Rachel's Wedding'. Armed with a totally flawless, incredibly specific plan, will Yinka find herself a huzband?

What if the thing she really needs to find is herself?
---

---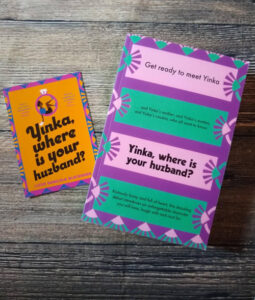 Poor Yinka is under pressure from her Nigerian mother and aunties who pray for her to find a huzband, especially since her younger sister is married with a baby on the way. Now her cousin is getting married and Yinka needs a date for the wedding. Her challenge to find one takes over her life, and not for the better.
I really felt for Yinka. The one thing that really leapt out at me whilst reading this book was that she never felt good enough. Like so many women, she doesn't want to be who she is, only who she could be if she was somebody else, somebody with longer hair or lighter skin or a bigger bum. I was longing for her to see how special she is in her own skin.
The characters are fantastic. Yinka is brilliant and she's the narrator of her story so we see things very much from her point of view, but also with the onlooker's perspective too. It made me cringe at times, particularly as she pursued various paths in her chaotic and panicky quest to find love, treating some people appallingly along the way, but I also understood where her behaviour was coming from. I loved her friends, Nana, Jo and Brian who stuck by her no matter what, and I enjoyed the dynamic between Yinka and her cousins, Rachel and Ola. I also loved her Nigerian family and their culture, and the Nigerian food, even if Yinka did prefer a good old greasy chicken and chips takeaway.
Observed perfectly, Yinka, Where is Your Huzband? made me rage inwardly at the pressures that society and other women put on us, whilst rejoicing in family and friendship, and ultimately, hopefully, inner peace. I found it a funny, yet thought-provoking read, warm-hearted and real. It's a fantastic debut from Lizzie Damilola Blackburn. I'm already looking forward to what she comes up with next.
---

---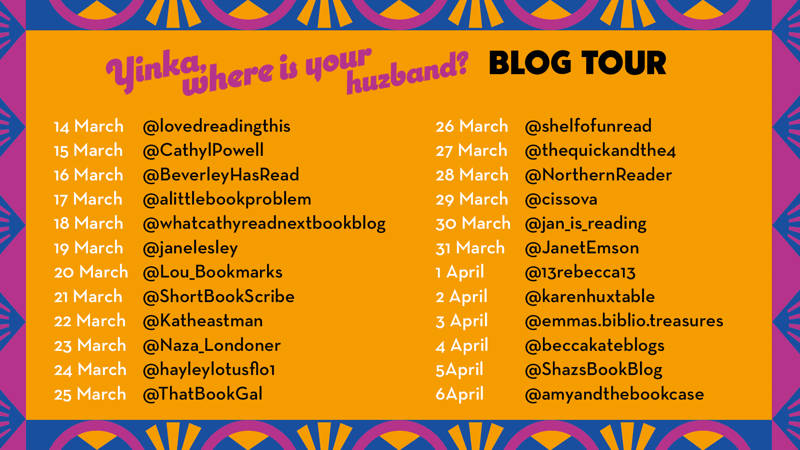 ---
---
Lizzie Damilola Blackburn is a British-Nigerian writer, born in Peckham, who wants to tell the stories that she and her friends have longed for but never seen – romcoms 'where Cinderella is Black and no-one bats an eyelid'. In 2019 she won the Literary Consultancy Pen Factor Writing Competition with the early draft of Yinka, Where is your Huzband?, which she had been writing alongside juggling her job at Carers UK. She has been at the receiving end of the question in the title of her novel many times, and now lives with her husband in Milton Keynes.