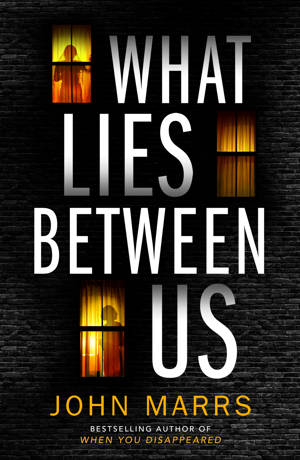 ShortBookandScribes #BookReview – What Lies Between Us by John Marrs #BlogTour
It's my stop on the blog tour for What Lies Between Us by John Marrs today. This is a brilliant book. It's the second by this author that I have read and I really must catch up with the others as he's such a fantastic writer. My thanks to Sophie Goodfellow from FMcM Associates for the place on the tour and the proof copy of the book for review purposes.
---

---
Nina can never forgive Maggie for what she did. And she can never let her leave.

They say every house has its secrets, and the house that Maggie and Nina have shared for so long is no different. Except that these secrets are not buried in the past.

Every other night, Maggie and Nina have dinner together. When they are finished, Nina helps Maggie back to her room in the attic, and into the heavy chain that keeps her there. Because Maggie has done things to Nina that can't ever be forgiven, and now she is paying the price.

But there are many things about the past that Nina doesn't know, and Maggie is going to keep it that way—even if it kills her.

Because in this house, the truth is more dangerous than lies.
---
---
Wow, what a book and what a tangled web the two characters weave.
I was immediately fascinated by the premise of this novel. Maggie and Nina live in the same house and they have dinner together every other night after which Nina takes Maggie back up to the attic and chains her up. What?! Why?!
Kudos to John Marrs here. This is a big book at almost 450 pages and for almost all of it there are only the two female characters. Yet it works incredibly well and it's an absolute page-turner of a read. The plotting is complete perfection. I don't think I've read a book before that's had me veering between sympathy for the characters as much as this one. The story is told from each woman's perspective in almost alternating chapters and provides us with two very unreliable narrators. Their relationship is revealed early on and I think it made it even more intriguing for me. I was even more desperate to find out what led them to the shocking situation they are currently in.
There were some real jaw-dropping moments, complete surprises and disturbing twists. It's brilliantly written, so engaging, with a plot that unfolds gradually to keep the reader on the edge of their seat at all times. This reader certainly was.
It just goes to show you never know what's going on behind closed doors. What Lies Between us is an intense and thrilling domestic drama. I loved it!
---

---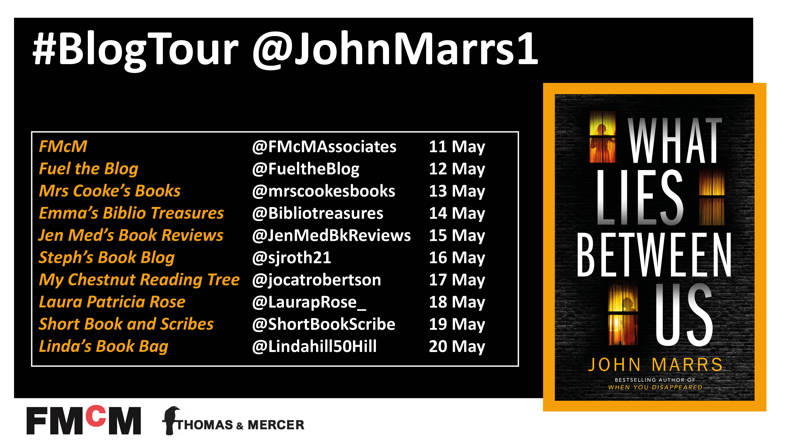 ---

---
John Marrs is an author and former journalist based in London and Northamptonshire. After spending his career interviewing celebrities from the worlds of television, film and music for numerous national newspapers and magazines, he is now a full-time author. What Lies Between Us is his seventh book.