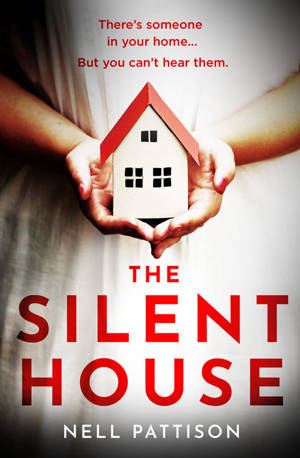 ShortBookandScribes #BookReview – The Silent House by Nell Pattison @AvonBooksUK #BlogTour
Welcome to my stop on the blog tour for The Silent House by Nell Pattison. You can read my review below. My thanks to Sanjana at Avon Books for the place on the tour and for sending a copy of the book for review purposes.
---

---
If someone was in your house, you'd know … Wouldn't you?

But the Hunter family are deaf, and don't hear a thing when a shocking crime takes place in the middle of the night. Instead, they wake up to their worst nightmare: the murder of their daughter.

The police call Paige Northwood to the scene to interpret for the witnesses. They're in shock, but Paige senses the Hunters are hiding something.

One by one, people from Paige's community start to fall under suspicion. But who would kill a little girl?

Was it an intruder?

Or was the murderer closer to home?
---

---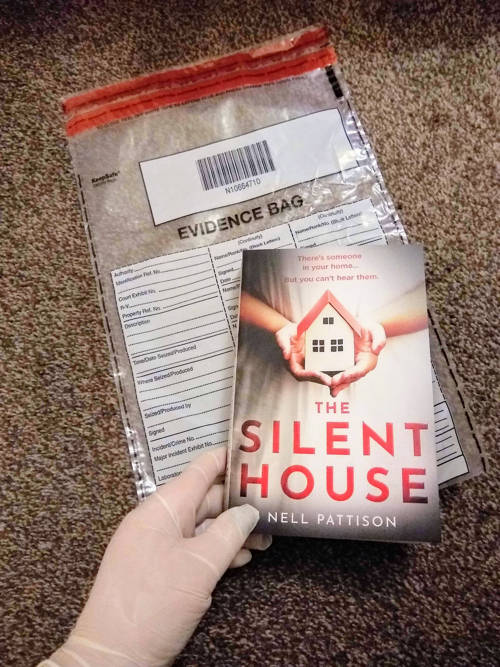 The idea of someone creeping around at night is scary enough but imagine if you couldn't hear them even if they were in your house. That's the situation for the Hunter family who are deaf. There's father, Alan and his children, Jaxon, Lexi and Kasey. Kasey's mother, Elisha, is also in the house.
When the family wake one morning they find that Lexi has been murdered. A British Sign Language interpreter, Paige Northwood, is called in to help communication between the police and the family but she's not exactly impartial. The deaf community is small and close-knit and she knows some members of the family. She finds herself in a strange position, being privy to the police investigation due to the nature of her job.
I was so intrigued by the premise of this book. It's very creepy and unsettling. I did expect more of that feeling rather than following the investigation through Paige's eyes, but I think it was a really clever and interesting way to view what was going on. Paige is a hearing person, the only one in her family, but many of the other characters are deaf and so a lot of what would be dialogue is actually shown in italics. I think that for me, because of the way I read, it made it slightly harder for me without actual dialogue but again, I really appreciated the fact that it made this story that little bit different and it really made me think about the challenges for deaf people and how much they have to adapt their daily lives.
The Silent House is a good debut. I could actually imagine more books featuring Paige as I think there are many more ways her interpreting could be used in stories like this. There was also a nice ending that left it open for future books.
---

---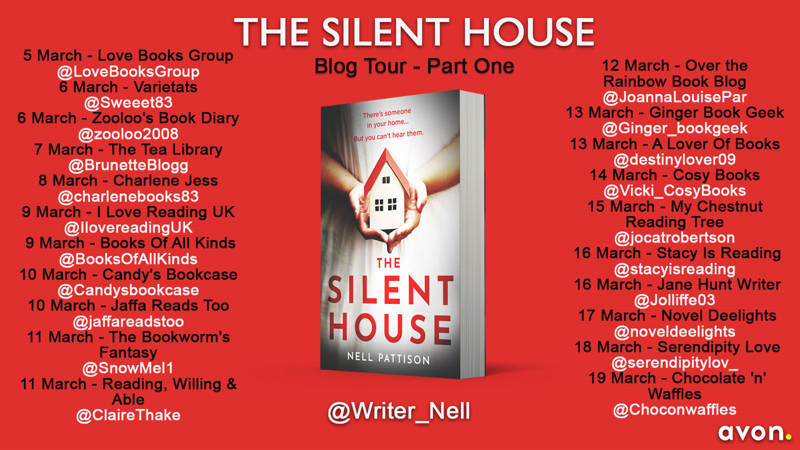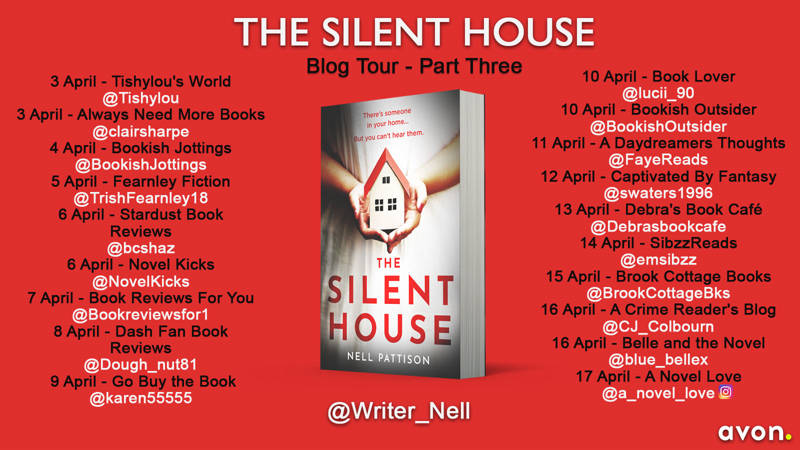 ---
---
After studying English at university, Nell Pattison became a teacher and specialised in Deaf education. She has been teaching in the Deaf community for 12 years in both England and Scotland, working with students who use BSL. Nell began losing her hearing in her twenties, and now wears hearing aids. She lives in North Lincolnshire with her husband and son. The Silent House is her debut novel.