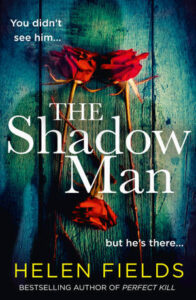 ShortBookandScribes #BookReview – The Shadow Man by Helen Fields
Today I'm delighted to be sharing my thoughts about The Shadow Man by Helen Fields, one of my favourite authors. My thanks to Phoebe Morgan from Avon/Harper Collins for sending me a proof copy of the book for review purposes.
---

---
The brand new crime thriller from the bestselling author of the Perfect series – Helen Fields is back with her first stand-alone novel!

He collects his victims. But he doesn't keep them safe.

Elspeth, Meggy and Xavier are locked in a flat. They don't know where they are, and they don't know why they're there. They only know that the shadow man has taken them, and he won't let them go.

Desperate to escape, the three of them must find a way out of their living hell, even if it means uncovering a very dark truth.

Because the shadow man isn't a nightmare. He's all too real.

And he's watching.

Helen Fields is back with a heart-pounding new book, perfect for fans of Cara Hunter and Stuart MacBride.
---

---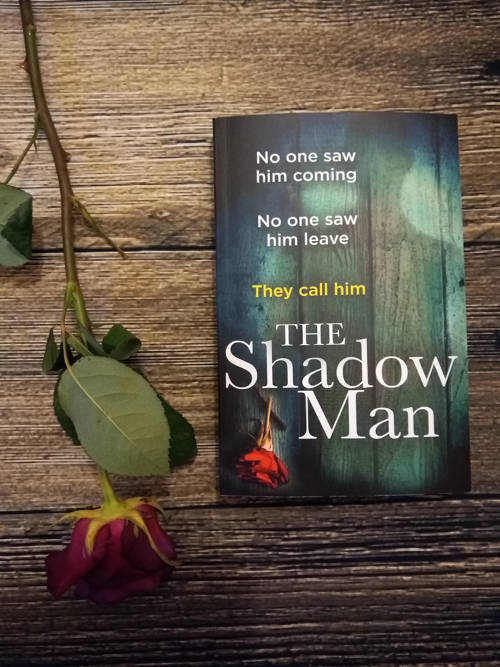 Oh. My. God. This is one amazing and exciting crime thriller. I always know I will get a fantastic read when I pick up a Helen Fields book but The Shadow Man absolutely blew me away.
Fans of the author's Perfect series will know that she created an ideal partnership with Luc Callanach and Ava Turner. I didn't think they could be beaten but along came Dr Connie Woolwine and DI Brodie Baarda and they're absolutely on a par with them in terms of a perfectly written dynamic.
Connie is a fascinating character. Brought over from the US to help profile the person who has kidnapped Elspeth Dunwoody, she's a maverick but highly intelligent forensic psychologist, and she's incredibly well-drawn by the author who has clearly done a lot of research and investigation of her own into the kind of work Connie would do. Put her with the handsome and gallant Baarda and they're a dream team.
Let's not forget the story itself though. It's a masterpiece in originality and plotting, providing numerous heart-pumping experiences. This is a book I really and truly didn't want to put down. Who is this man who steals people in plain sight without a care for who sees him? The reader knows from the beginning but his full story only becomes clear as the book progresses and what an astounding, complex and intense story it is and what an imagination the author has.
The Shadow Man is easily one of my books of the year. It has characters I want to see more of, a jaw-droppingly thrilling storyline, and a setting that jumps off the page. You might have guessed that I absolutely LOVED this book! And Helen Fields……please can we have more Woolwine/Baarda collaborations?
---
---
An international and Amazon #1 best-selling author, Helen is a former criminal and family law barrister. Every book in the Callanach series has claimed an Amazon #1 bestseller flag. The last book in the series, 'Perfect Kill' was longlisted for the Crime Writers Association Ian Fleming Steel Dagger in 2020, and others have been longlisted for the McIlvanney Prize, Scottish crime novel of the year. Helen also writes as HS Chandler, and has released legal thriller 'Degrees of Guilt'. Her audio book 'Perfect Crime' knocked Michelle Obama off the #1 spot. In 2020 Perfect Remains was shortlisted for the Bronze Bat, Dutch debut crime novel of the year. Now translated into 16 languages, and also selling in the USA, Canada & Australasia, Helen's books have won global recognition. Her historical thriller 'These Lost & Broken Things' came out in May 2020. Her first standalone thriller – The Shadow Man – from HarperColllins will be published on February 4, 2021. She currently commutes between West Sussex, Scotland and California. She lives with her husband and three children.