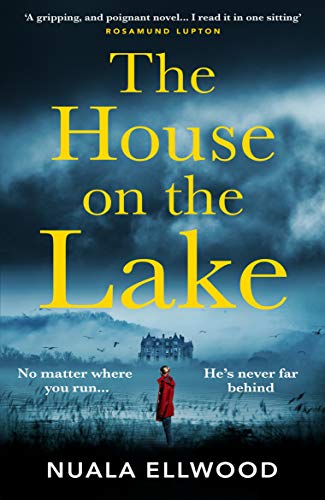 ShortBookandScribes #BookReview – The House on the Lake by Nuala Ellwood @VikingBooksUK #BlogTour #TheHouseOnTheLake
I'm so pleased to be reviewing The House on the Lake by Nuala Ellwood today. I love this author's books! My thanks to Ellie Hudson from Viking Books for the place on the tour and for sending a copy of the book for review purposes.
---

Lisa needs to disappear. And her friend's rambling old home in the wilds of Yorkshire seems like the perfect place. It's miles away from the closest town, and no one there knows her or her little boy, Joe.

But when a woman from the local village comes to visit them, Lisa realizes that she and Joe aren't as safe as she thought.

What secrets have Rowan Isle House – and her friend – kept hidden all these years?

And what will Lisa have to do to survive, when her past finally catches up with her?
---
I'm a big fan of Nuala Ellwood's books. She writes fast-paced and gripping stories and The House on the Lake is no exception to that.
Our protagonist, Lisa, arrives at Rowan Isle House with her three year old son, Joe, right at the beginning of the book. It's clear she's running away but why? And what on earth brings her to a house that is so run down and in the middle of nowhere? Yes, a friend of hers gave her details of the house but it's hardly fit for human habitation. This is where another story intertwines with Lisa's own narrative. I'm not going to say what it is but it provides a fascinating counter-story to that of Lisa.
What links the two stories is control, of being so manipulated by another person that it takes away the very essence of who a person really is. I thought the whole plot was very clever and completely compelling. I had a deep sense of unease throughout as I read this dark and often disturbing tale of intense domination.
The house itself is pretty much a character in its own right. The cover image really captures it just as I would expect it to be from the descriptions in the book. It's a sprawling place on the edge of a lake with nothing else around it. Although there's a small village close by, the house itself stands alone and the author has done a fabulous job at making it seem a very sinister, unpleasant and primitive place.
This is a psychological thriller and it's most definitely about the effects of being mentally broken down. Ellwood's books, despite the subject matter, are so easy to read that I find myself racing through them. I thought The House on the Lake was incredibly absorbing. I loved it.
---

---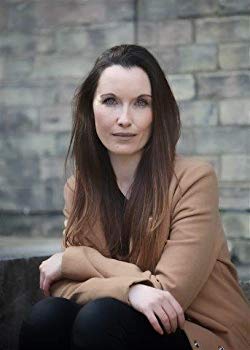 Nuala Ellwood is the author of two bestselling novels: My Sister's Bones, for which she was selected as one of the Observer's 'New Faces of Fiction 2017', and Day of the Accident. Nuala lives in York with her young son. The House on the Lake is her latest novel.