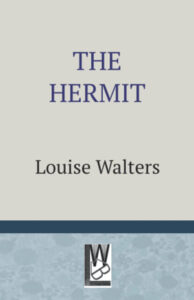 ShortBookandScribes #BookReview – The Hermit by Louise Walters
The Hermit is available now in paperback and eBook. I purchased my copy directly from Louise Walters here.
You'll find reviews of Louise's previous books A Life Between Us and The Road to California by clicking the links. I read her first book, Mrs Sinclair's Suitcase, pre-blog but enjoyed that one very much too.
---

---
"I love her more than life and I failed her. I won't fail her again."

Could you rekindle a relationship with the mother you left behind over thirty years ago?

Sylvia, struggling through the aftermath of a doomed love affair, is not getting along with her teenage daughter, Antonia, who has always wanted to meet her never-seen grandmother. After years of resistance, and in her desperation to be close to Antonia again, Sylvia, taking her daughter with her, returns to the forgotten Devon estate where she grew up, and to the mother who once hurt her so badly.

To Sylvia's surprise, the estate's much-fabled hermit Old Theo is still alive. He is mute and mysterious, and Sylvia was discouraged from approaching him as a child. But now she is not a child, and she wants answers. When Sylvia finally approaches Theo, he finally talks, and reveals more than Sylvia ever imagined.

The Hermit 

is the fourth novel from Louise Walters.
---

---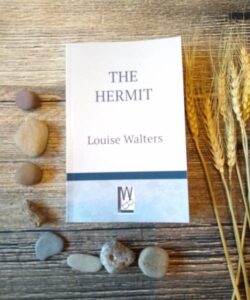 The Hermit is Louise Walters' fourth work of fiction, this one being a novella at 146 pages. Despite its brevity, it is not lacking in content or depth, far from it. The hermit of the title is Theo, an old man living in a hut by the side of a row of three cottages, two of which are used as holiday lets. Sylvia and her daughter, Antonia, come to stay in one of them, with Sylvia's estranged mother living in one of the others and managing the lets. Set over the course of seven days, it is Sylvia's attempt to see if the relationship is worth rescuing, and her daughter's first meeting with her grandmother.
I thought the setting of the holiday cottages was inspired, the impermanence of it for Sylvia against the constancy of it for her mother immediately puts her on a back foot. Dealing with a teenage daughter's moods and the other slightly peculiar guests in the cottages doesn't help an already fraught situation. I didn't really take to the characters but some of the reasons for their behaviour unfolded as the week went on and it highlighted the complexity of family relationships and the generational impact they can have.
The writing put me very much in mind of the writing of Sarah Moss: an observational manner, damaged and unlikeable characters, and set over the course of a few days, giving an intensity to the story which doesn't let up. It kept my attention, and had I not had to sleep I could have read it easily in one session. The threads of this story that go back years are pulled taut in The Hermit which showcases Walters' unique style and writing ability. This work of accessible literary fiction comes recommended by me.
---
---
Author of Mrs Sinclair's Suitcase (Hodder 2014), A Life Between Us (Louise Walters Books 2017), The Road to California (Louise Walters Books 2018), and The Hermit (Louise Walters Books 2022).
I'm a writer, a freelance editor, and an indie publisher.
I run my indie press, Louise Walters Books, from my home in Northamptonshire, UK