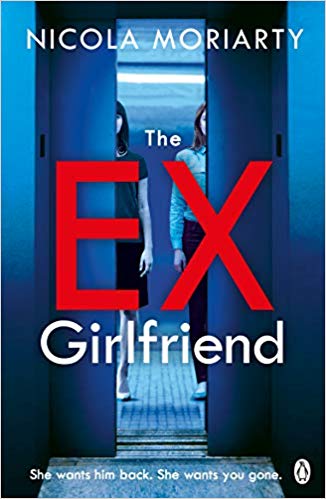 ShortBookandScribes #BookReview – The Ex-Girlfriend by Nicola Moriarty #BlogTour
I'm really pleased to be sharing my review of this fabulous book today. My thanks to Sriya Varadharajan from Penguin for the place on the tour and for sending me a proof copy of the book for review purposes.
---
SHE WANTS HIM BACK. SHE WANTS YOU GONE.

Finally, Georgia has found the one. Luke is kind, handsome, and makes her feel safe – which is what she needs after everything she's been through.

The only problem is his ex-girlfriend.

Luke says Cadence just can't accept the breakup, and that explains the texts, the emails, the notes . . .

But then things start to go very wrong – will Cadence really do whatever it takes to get what she wants?

Fans of Lisa Jewell, Rachel Abbott and Adele Parks will love this tense and twisty psychological thriller.
---

Ooh, now The Ex-Girlfriend is a fantastic read. Georgia is out one night waiting for a Tinder date who it turns out has stood her up. But Luke comes to her rescue, saving her from sitting alone. He's everything she could want in a man: kind, thoughtful, gorgeous. There is one problem though. He has a psycho ex called Cadence who doesn't want to let him go and she certainly doesn't want Georgia to have him. Cadence wages a war against the pair of them, determined that she will hang onto her man.
The whole situation with Cadence freaked me out a bit. After all, you don't expect that amount of baggage when you begin a new relationship. But I have to say that for much of the first half of the book it was not what I was expecting at all. I thought it was going to be a psychological thriller and what I got seemed to be a relatively tame stalker storyline. Then boom!! Certain things that I had started to suspect fell into place and this turned the story into an unputdownable piece of domestic/psychological fiction.
I have to hand it to Nicola Moriarty. What a book of two halves! It's a really exciting, edge of my seat story. Don't get me wrong, I enjoyed that first half a lot, but when the pace picked up it really thrilled me and I loved how she threw curveball after curveball at me, so much of it completely unexpected.
If you love a fast-paced and exciting read then The Ex-Girlfriend is for you. I thought it was fabulous.
---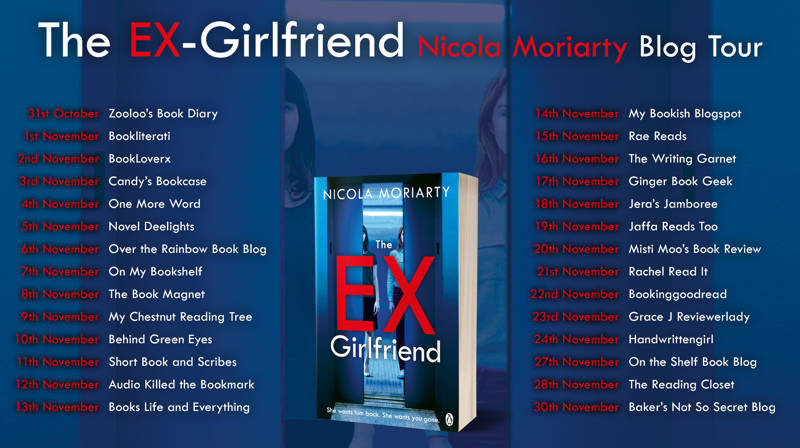 ---

Nicola Moriarty is a novelist, copywriter and mum to two small (but remarkably strong-willed) daughters. In between various career changes, becoming a mum and studying at university, she began to write. Now, she can't seem to stop. The Fifth Letter was her UK debut novel, followed by Those Other Women.