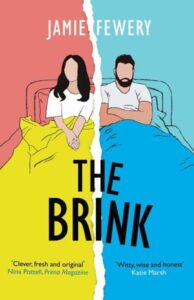 ShortBookandScribes #BookReview – The Brink by Jamie Fewery
The Brink by Jamie Fewery is published today by Legend Press in paperback, audiobook and ebook. My thanks to Cari Rosen for the proof copy. Happy publication day to the author!
---

---
Dan and Anya Moorcroft have decided to get a divorce. Together, they've done it all. Two kids, three owned houses, four rented flats, fifty-something holidays, and one affair apiece. Now, after fifteen years together (nine of them married) they're on the brink.

But as they go through couples' mediation, revisiting and rediscovering their shared history in sessions surrounded by lawyers and paperwork, are they about to find something that's worth saving? Or are they going to reaffirm their decision to end things for good?

Each section of the book is a focus area for the divorce mediation process: sex, home, money, family, us. Through this, the novel explores how marriage is built on bonds between people and the experiences they share. It goes back in time to reveal Dan and Anya's past. And then returns to the present day as they work out their future.
---

---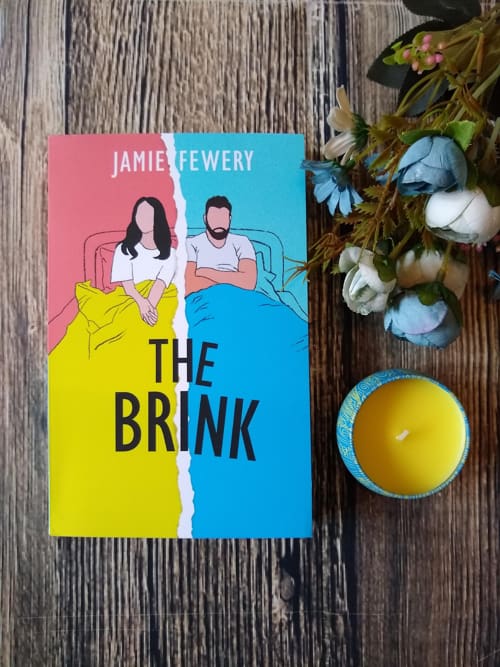 The Brink begins with married couple, Dan and Anya, starting two days of mediation to help them have a more holistic approach to their impending divorce. The idea behind this is to help them agree the terms of their split in a friendly manner, 'agree' being the key word here. There are chapters set in the present and then we go back in time to what led them to split up, how they met, their wedding, children and other pivotal moments from their shared life.
This book is an anatomy of a marriage. It considers all the ways that a couple are familiar with each other and how, no matter what happens, that can't be taken away. Dan and Anya are intrinsically linked, even more so because they have children together. Now they are at the brink of ending it all, going through everything with a fine-toothed comb means they both start to look at their divorce in a different way and question whether what they are doing is the right thing. As Dan says when they talk about how he knew exactly what to order for Anya from the curry house, it's intimate knowledge, unique to them.
I really enjoyed The Brink. I'm not sure why but I was expecting something a bit more light-hearted, perhaps comedic, but this book was more of an in-depth look at a relationship and everything that can go wrong….and right. Dan and Anya are well-drawn characters, and I could understand their actions even if at times I didn't agree with them. They felt very real and relatable, and the ups and downs of life are portrayed really well. This book felt a bit different, a love story told in reverse.
---
---
Jamie Fewery's first two books – Our Life In A Day and The Way Back – were published by Orion. He is an author, journalist and copywriter. He has written for the Daily Telegraph, Five Dials and Wired, and works for a London-based marketing and creative agency. He lives in Berkhamsted, Hertfordshire with his wife and two sons.