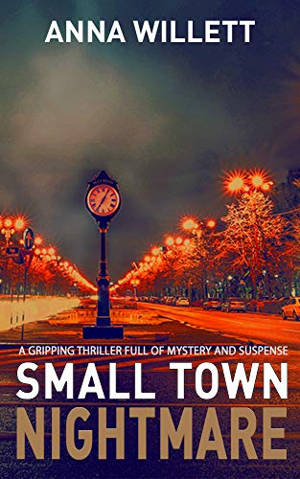 ShortBookandScribes #BookReview – Small Town Nightmare by Anna Willett @damppebbles
I'm so pleased to be helping to kick off the blog tour for Small Town Nightmare by Anna Willett today. My thanks to Emma Welton from damppebbles for the place on the tour and the review copy.
---

A young drifter is in deep trouble, his sister is his only hope…

Lucy's younger brother has gone missing. When she sets out to find him, the trail takes her to Night Town. It's a rural backwater deep in the forests of south western Australia.

Lucy tries to enlist the help of the local police, but she is met with hostility. She befriends a man who might help her cause. Yet he is not quite who he says he is.

As the locals begin to resent her presence in the town, danger quickly mounts. The town has secrets and they seem to centre on the enigmatic Samuel Nightmesser, its wealthy benefactor.

What connects her missing brother to this grim boondock? And why do the townsfolk want rid of Lucy?

As the story unfolds we are immersed in a creepy, claustrophobic drama in which everything is at stake. If you like books with a strong female lead that keep you on the edge of your seat, you've found your next favourite read.
Purchase Links
---
The small town of the title is what drew me to Small Town Nightmare. It all kicks off when Lucy Hush, a journalist, arrives at Night Town, in Western Australia. She's looking for her brother, Tim. He's what you might call a drifter but Lucy knows that Tim would never miss her birthday and that's exactly what's happened, so she goes to try and find out what has happened to him. Along the way she has a chance meeting with Damon, who turns out to be an unexpected ally in her search.
Anna Willett captures the small town mentality very well. The claustrophobia, the feeling of being watched, the whole strangeness of it. The more digging Lucy does, the more the town seems to close ranks and the more suspicious she becomes.
There is a sinister feel to this book. Not just what I've already mentioned, but what has happened to Tim. Then there's Samson Nightmesser, a man who seems to almost own the town, but who is rather odd to say the least.
I enjoyed Lucy and Damon's investigations in this story very much. I wasn't quite so enamoured by the other side of the story, which I can't mention for fear of spoilers, but which involves Tim. Maybe it's because I liked Lucy and Damon as characters so much. She is very strong, very determined, and he seems to be one of the really good guys.
I thought the ending was great, really satisfying and fitting. I found it quite tense and exciting. All in all, this is a well-written suspense novel with many different aspects to it and will appeal to those who enjoy a mystery set in a claustrophobic setting.
---

---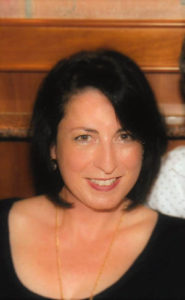 Anna Willett is the author of Backwoods Ripper, Retribution Ridge, Forgotten Crimes, Cruelty's Daughter and the best-selling thriller, Unwelcome Guests. Her new release, Small Town Nightmare is available on Amazon. Raised in Western Australia Anna developed a love for fiction at an early age and began writing short stories in high school. Drawn to dark tales, Anna relishes writing thrillers with strong female characters. When she's not writing, Anna enjoys reading, travelling and spending time with her husband, two children and their dogs.