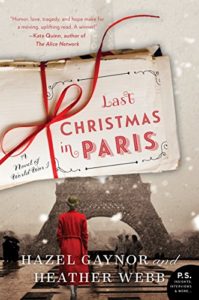 ShortBookandScribes #BookReview – Last Christmas in Paris by Hazel Gaynor and Heather Webb
I'm reviewing a book today that's been on my TBR pile for a year or two, Last Christmas in Paris by Hazel Gaynor and Heather Webb, a successful writing team. I loved their most recent book, Meet Me In Monaco.
---

An unforgettably romantic novel that spans four Christmases (1914-1918), Last Christmas in Paris explores the ruins of war, the strength of love, and the enduring hope of the Christmas season.

New York Times bestselling author Hazel Gaynor has joined with Heather Webb to create this unforgettably romantic novel of the Great War.

August 1914. England is at war. As Evie Elliott watches her brother, Will, and his best friend, Thomas Harding, depart for the front, she believes—as everyone does—that it will be over by Christmas, when the trio plan to celebrate the holiday among the romantic cafes of Paris.

But as history tells us, it all happened so differently…

Evie and Thomas experience a very different war. Frustrated by life as a privileged young lady, Evie longs to play a greater part in the conflict—but how?—and as Thomas struggles with the unimaginable realities of war he also faces personal battles back home where War Office regulations on press reporting cause trouble at his father's newspaper business. Through their letters, Evie and Thomas share their greatest hopes and fears—and grow ever fonder from afar. Can love flourish amid the horror of the First World War, or will fate intervene?

Christmas 1968. With failing health, Thomas returns to Paris—a cherished packet of letters in hand—determined to lay to rest the ghosts of his past. But one final letter is waiting for him…
---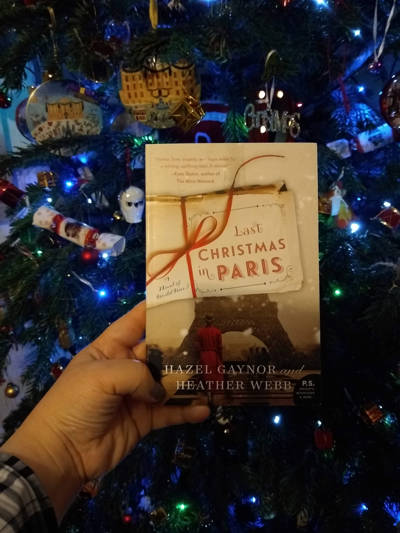 I've been longing to read Last Christmas in Paris for what feels like ages and what better time than in the run up to Christmas? In actual fact, this is not a book with any real Christmas feels at all and so I would recommend it as a read for any time, not just the festive season.
This is a story that is told almost completely in letters. For the most part those letters are between Evelyn Elliott and Thomas Harding. The year is 1914, the First World War is new and although the pair have been friends since childhood (Thomas and Evie's brother, Will, are best friends) it's the onset of war that leads to them entering into a correspondence. At first the letters are fairly tentative and formal but as the war progresses a greater intimacy in the way they correspond comes about.
If I'm completely honest, the epistolary format probably took away a lot of the emotion that I might have felt with a book such as this. The First World War usually tends to cause a lump in my throat if not full blown tears, but on this occasion I wasn't moved so strongly. I did, however, enjoy the letters as they flowed between Thomas and Evie, and also between Evie and Will, Thomas and the custodian of his father's newspaper, and Evie and her best friend, Alice, who becomes a nurse in France.
It was interesting to view the war from the completely different perspectives. The soldiers were obviously dealing with the day to day horrors, whilst at home it hardly touches Evie, a quite privileged young woman, at all. I enjoyed how their story unfolded, punctuated at each year end between 1914-1918 with Tom in 1968 heading off for Christmas in Paris. There were a couple of points towards the end where I didn't know if the story was going to go one way or the other but I was pleased with how it was wound up.
This book will definitely appeal to those who like epistolary books. For me it lacked the emotional punch I was expecting but it was still a lovely and romantic read.
---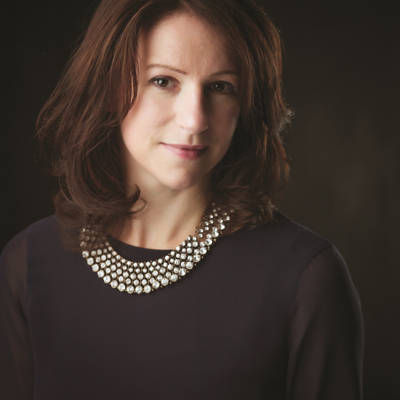 HAZEL GAYNOR is the New York Times and USA Today bestselling author of A Memory of Violets and The Girl Who Came Home, for which she received the 2015 Romantic Novelists' Association Historical Romantic Novel of the Year award. Her third novel, The Girl from The Savoy, was an Irish Times and Globe and Mail bestseller, and was shortlisted for the Irish Book Awards Popular Fiction Book of the Year. In 2017, she published The Cottingley Secret and Last Christmas in Paris (co-written with Heather Webb). Both novels hit bestseller lists, and Last Christmas in Paris won the 2018 Women's Fiction Writers Association Star Award. Hazel's most recent novel, The Lighthouse Keeper's Daughter, hit the Irish Times bestseller list for five consecutive weeks. Hazel was selected by Library Journal as one of Ten Big Breakout Authors for 2015. Her work has been translated into ten languages and is published in seventeen countries to date. She lives in Ireland with her husband and two children.
Website   Twitter   Facebook   Instagram
HEATHER WEBB is the international bestselling, award-winning author of Rodin's Lover, Becoming Josephine, The Phantom's Apprentice, and Last Christmas in Paris (co-written with Hazel Gaynor), which won the 2018 Women's Fiction Writers Association Star Award. Meet Me in Monaco will be followed by a fall 2019 release from HarperCollins in which Heather is one of six contributing, bestselling authors to Ribbons of Scarlet: A Novel of the French Revolution's Women. Her works have been translated into over a dozen languages worldwide. Heather is also passionate about helping writers find their voices as a professional freelance editor, speaker, and instructor at a local college.